An interview with Alexandre O Philippe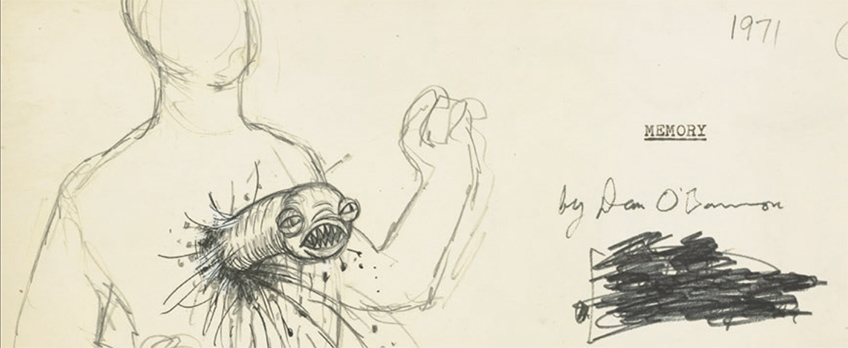 Alexandre O Philippe holds an MFA in Dramatic Writing from NYU's Tisch School of the Arts, and is Creative Director at Exhibit A Pictures. Most of his films take on the role of unpacking the most influential works of master filmmakers, and dissecting seminal screen moments. Past works include 78/52 (MIFF '17), Doc of the Dead, and The People vs. George Lucas. He is currently working on a film about The Exorcist with William Friedkin.
How is Memory the perfect follow-up to 78/52?
"78/52 was our first foray into film analysis, film deconstruction and it was the first feature ever made about a single scene [the shower scene in Psycho]. Memory is a continuation of 78/52. It is a film that explores the chestburster scene from Alien, but also the movie as a whole from the perspective of mythology. It's very much a mythological look at Alien, and it's a film that I feel goes deeper than 78/52, in the sense that it explores the power of cinema, the power of myth, and also the collective unconscious."
What inspired you to take on the chestburster scene as a feature-length documentary, and how did you know the material would lend itself to a feature-length exploration?
"Initially, after 78/52, I became very interested and very intrigued by the idea of exploring another great, influential scene; and the chestburster scene was the one that – pun intended – jumped out at me!
"When we started working on an early sizzle of the film, it quickly dawned on me that you can't really look at the chestburster scene the way that you look at the Psycho shower scene; it's a very different beast. What changed everything was looking at the scene from that angle of mythology. It all began with an exploration of one of the major influences on the scene, a major inspiration on the design of the chestburster, which is a triptych by Francis Bacon: Three Studies for Figures at the Base of the Crucifxion. What's remarkable about this particularly triptych is that, even though we're looking at a scene of crucifxion, we're actually looking at the Greek Furies. And so a deeper exploration into those mythological figures opened a number of doors that completely changed the complexion of the film.
"And then there was an encounter with Diane O'Bannon, the widow of Dan O'Bannon, the screenwriter of Alien, who is now an Executive Producer on the film, and gave us access to her extraordinary archives, Dan's archives dating back to 1971. This also opened other doors into Alien, the film itself, and then of course the scene. So Memory ultimately couldn't be more different from 78/52, but it still represents a continuation of what we've been working on for the past few years. In fact, I think people who expect that Memory will be similar to 78/52 are very much in for a surprise."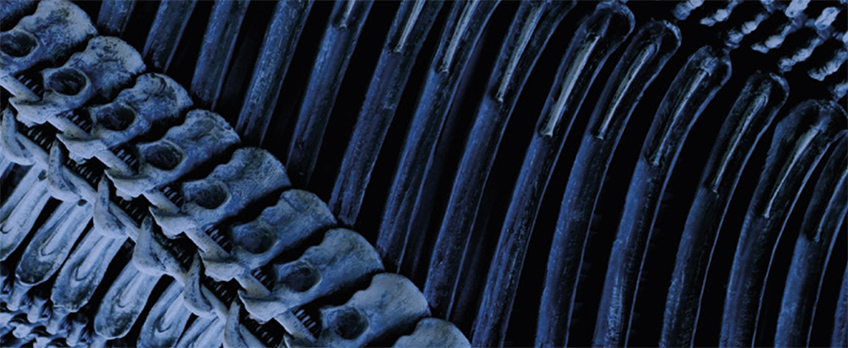 Explain the title of the film
"The title of the film initially was actually Chestburster, but we knew that this wasn't going to stick. It went through a number of different titles. At one point, it was called Nemesis, at one point it was called Dan O'Bannon's Alien. Ultimately, we settled on Memory, which was the original title of Dan O'Bannon's very first version of the screenplay, which he wrote back in 1971. It's only 29 pages, and it's pretty much the first act of Alien as we know it. Memory eventually became Starbeast, and Starbeast ultimately became Alien. So I felt that titling the film Memory was a way to pay tribute to Dan O'Bannon, who is very much the central figure of the film itself."
"One of the key explorations in Memory is the idea of why did Alien become a hit in 1979 when, quite frankly, it didn't make sense for Alien to become a hit at that time. You're talking about a period during which Star Wars, two years prior, had become a huge hit. And then, three years later, audiences had a clear choice between E.T. and John Carpenter's The Thing, and they overwhelmingly embraced E.T. and rejected The Thing. So we're talking about a time in history when audiences were ready for a friendly alien, and this is not at all what we have in Ridley Scott's Alien.
"So one of the main questions we explore in Memory is: what was it about this particular film that resonated with audiences in 1979? One of the arguments that we make is that there was an unconscious patriarchal guilt in our society that we needed, and still need, to process. In fact, it's fascinating to me that we are collectively starting, just now, forty years later, to have an open conversation about this patriarchal imbalance, obviously with the #MeToo movement, and a sense, or at least an understanding, that women were not and are still not treated the way they should be, and deserve to be. And so this theme of unconscious patriarchal guilt is, I would say, the central theme of the film, and one that we explore very deeply. And we connect this particular theme with the Greek Furies, and what they represent as well. So Memory may be about a 40-year-old movie, but it's actually a very contemporary film."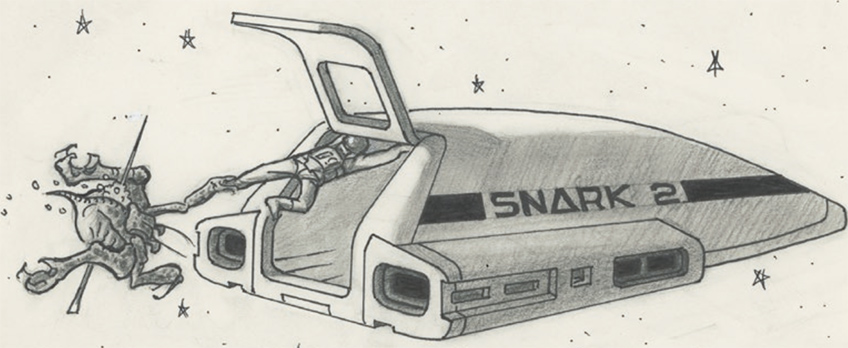 What do you hope audiences will be able to take away after viewing memory?
"I really believe that, after watching Memory, audiences will never be able to watch Alien the same way again; and what I really hope is that they will think about cinema, and about myth, cinema of course being a conduit for modern myths, in a different, more profound way; and think about the mysterious mechanisms of our collective unconscious.
"I do believe very strongly that the movies that become successful are essentially a projection of our collective unconscious onto the silver screen. This idea that there are certain issues that we need to work through and process as a collective, and that, somehow, those ideas always manage to find a way to make it onto the big screen. And I think that one of the major arguments in Memory is that what Dan O'Bannon, HR Giger and Ridley Scott were creating, to a certain extent, was not fully conscious. As Axelle Carolyn points out in her interview for the film, if they had gone to Fox and said, 'we want to make a male rape movie in space, give us ten million dollars', of course nobody would have agreed to that!
"And yet, somehow, that's what ended up happening. So I believe very strongly that a movie like Alien, what makes that movie so special and so spectacular, is that it is a film that those people, the creators, were not fully conscious of what they were creating. And I do strongly believe that that's the reason why audiences reacted so powerfully and so viscerally to those particular images."
---
Memory – The Origins of Alien screens on Sunday 4 and Tuesday 6 August. Alexandre O Philippe is a guest of the festival and will introduce both sessions and stick around to talk about the film after each screening. Tickets are available now.