NFSA Restores: Black Robe M
"An absorbing intellectual epic … it is hard to shake the memory of Black Robe." – LA Times
Australian filmmaker Bruce Beresford (Ladies in Black, Mao's Last Dancer, Breaker Morant) won much acclaim with this tale of a Jesuit priest (Lothaire Bluteau) trekking through 17th-century Canada to spread Christianity's influence, with his teenage translator (Aden Young) in tow and with the Algonquin people as their guide.
Anchored by Bluteau's exceptional performance, Black Robe tests its protagonist's convictions as he undertakes a perilous journey through difficult terrain with complicated motives. Winning an Australian Film Institute Award for cinematography, plus six Canadian Genie Awards, the result is a smart, gripping and exacting exploration of the missionary impulse, as well as a magnificently shot and staged snapshot of Indigenous and French colonist life.
"This adaptation of Brian Moore's novel is very much its own film, combining an epic sweep of the journey into the wilderness with a potent examination of the rigours of faith." – Empire
---
Presented by the National Film and Sound Archive's digital restoration program: NFSA restores – reviving our cinema icons.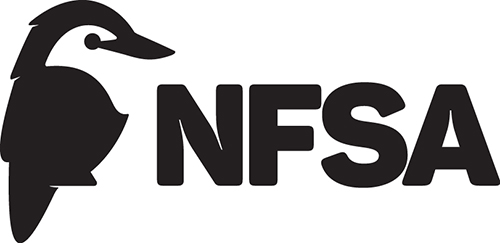 ---
Don't miss our MIFF Tallks events, Bruce Beresford in Conversation.
Guests: Bruce Beresford, Peter James, Sue Milliken
Tickets
This session is bookable on a pass
---
To book a wheelchair space or to advise of other access requirements, please contact Box Office on (03) 8660 4898 or email
boxoffice@miff.com.au
Key Cast
Aden Young, August Schellenberg, Billy Two Rivers, Frank Wilson, Lothaire Bluteau, Sandrine Holt, Tantoo Cardinal
Director
Bruce Beresford
Producers
Robert Lantos, Stéphane Reichel, Sue Milliken
Screenwriter
Brian Moore
Cinematographer
Peter James
Composer
Georges Delerue
Editor
Tim Wellburn
Premiere Status
World Premiere
Format
Digital