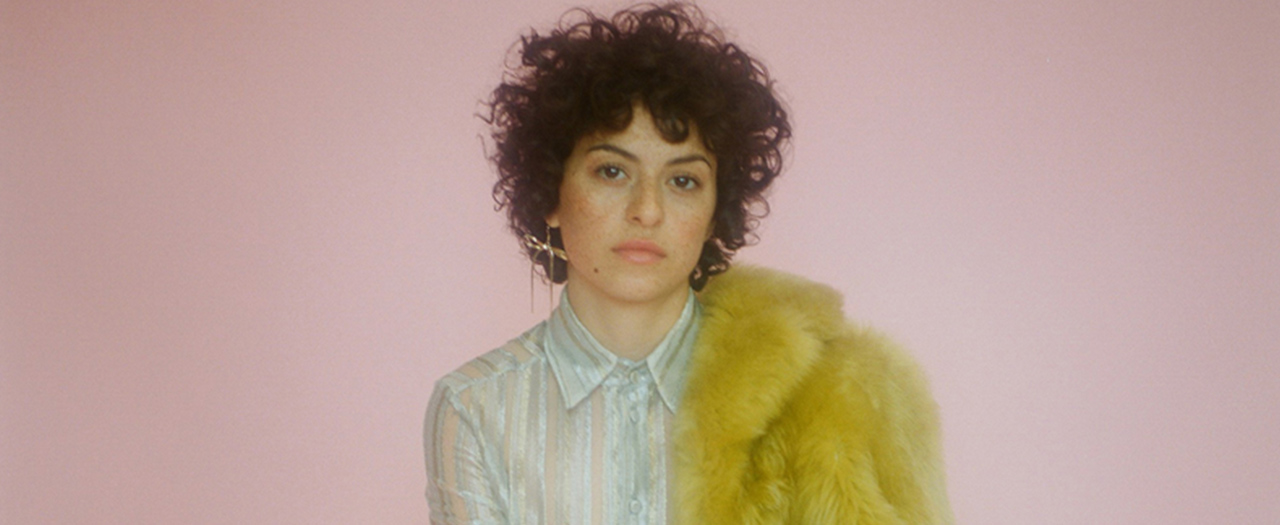 Woman Under the Influence: An Interview with Alia Shawkat
By Sam Harris
Multi-talented American actress Alia Shawkat graced our shores for MIFF 2018, where she introduced two films: Blaze, the Ethan Hawke-directed biopic about the eponymous country singer, and Duck Butter, a film she executive produced and co-wrote.
2018 Critics Campus participant Sam Harris spoke to Alia about autobiographical art, the influence of John Cassavetes in her work, and future projects.
I know the two films you're in Melbourne for are not specifically related, but I was wondering how the experience of being in each of them was different. Because while they're diverse films, they have many similarities in their biographical/autobiographical nature. Do you think there's a way these films are linked?
It's funny, when I Skyped with Ethan [Hawke] I was just about to shoot Duck Butter, so when he was talking to me about [Blaze] we were just talking about filmmaking and the style and why we wanna make movies – just talking about passion projects and stuff like that. And especially with John Cassavetes' style of filmmaking I was like, "Well I'm about to shoot a movie right now that is very much in this vein." I told him how we were gonna shoot it in 24 hours, just how much the dialogue was improvised and how we wanted the actors in it to bring so much of themselves to it – just making it very personal – and so we really connected on that style of filmmaking.
The biographical stuff: Blaze is someone that we didn't all know personally, except [Blaze Foley's widow] Sybil [Rosen], and Duck Butter was more autobiographical for me in some ways – even though I've never stayed up for 24 hours before – but it was more like the styles of the filmmaking [that were related]. Also, for Ethan, [Blaze] was just so important to him, as Duck Butter was to me, so it just felt like a very similar timing when we Skyped. We were just so much on the same page about what kind of movies we wanted to start making, and why it was important to make these kinds of movies, and how all the people you want involved have to be people you actually connect with. Not just because they're right for the part; people that you get a similar sensibility with, connect to, so we really matched up on all those points.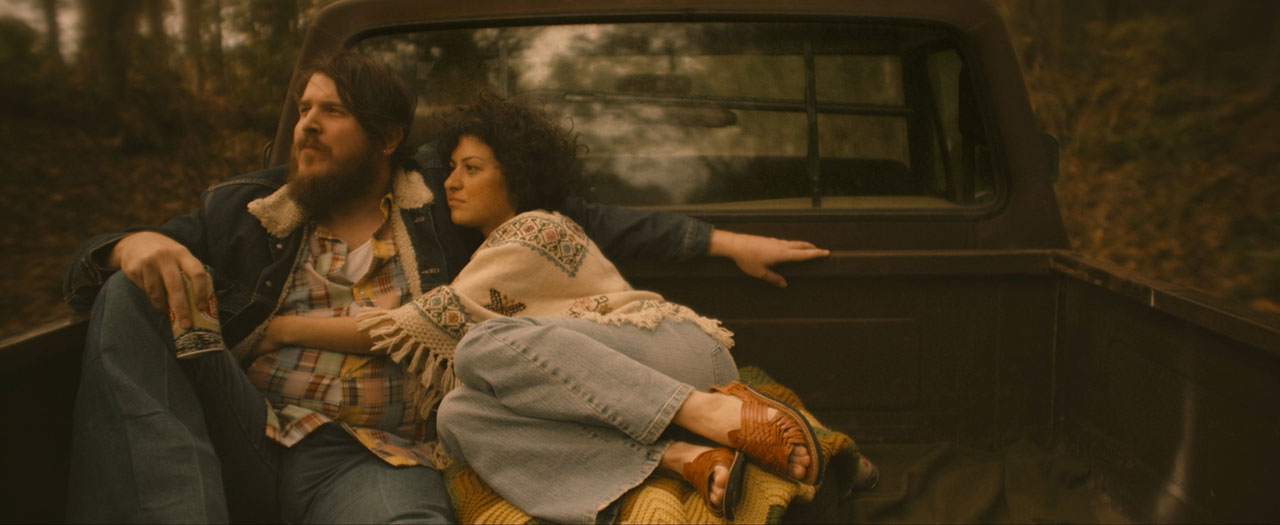 As you've mentioned, you co-wrote Duck Butter, and at one of the Blaze post-show Q&As, the moderator likened Duck Butter in passing to Before Sunrise in the way that these characters commit to skipping everything and getting straight to heart of the relationship. Did this have an influence on your writing process? Were there any other specific influences?
Before Sunrise I love, [but] I didn't really think about it when we were writing it because so much of the format we ended up doing and making we were figuring out moments before filming Duck Butter. The idea to shoot it in 24 hours we decided only a few months before shooting; the detailed outline was only five months before we started shooting. We changed it to a female role – Sergio's character – like only six months before we started shooting. So, everything was like, we'd change [it] then it'd evolve really fast.
Again, I keep representing John Cassavetes but I read his book – there's all these different books on filmmakers: Cassavetes on Cassavetes, Spielberg on Spielberg or whatever – and I read that book and I was taking so many notes because so much of his process was he would get a lot of the actors he'd work with – his friends, or his wife, Gena Rowlands – and they'd all get together and read it and all give their notes, or they'd interpret the dialogue in the way that they would actually say it, and then he would take notes off of that. We did a lot of that on Duck Butter – we would hear it out loud, and since I was playing Naima it helped a lot in writing because I knew how she spoke or I knew where she was coming from, and what made sense and what didn't.
There's a Cassavetes film called Minnie and Moskowitz that was like my favourite film of his and that one really inspired Duck Butter a lot, because it's a romantic story about two people who don't really wanna be together, or don't know how. Moskowitz wants to be with her but she's really not into him, and that one kinda has a happy ending but it's a very unexpected love story. That film is so real to me in a way, and I watched that movie a lot and took lots of notes and I want to create a similar sensibility to it.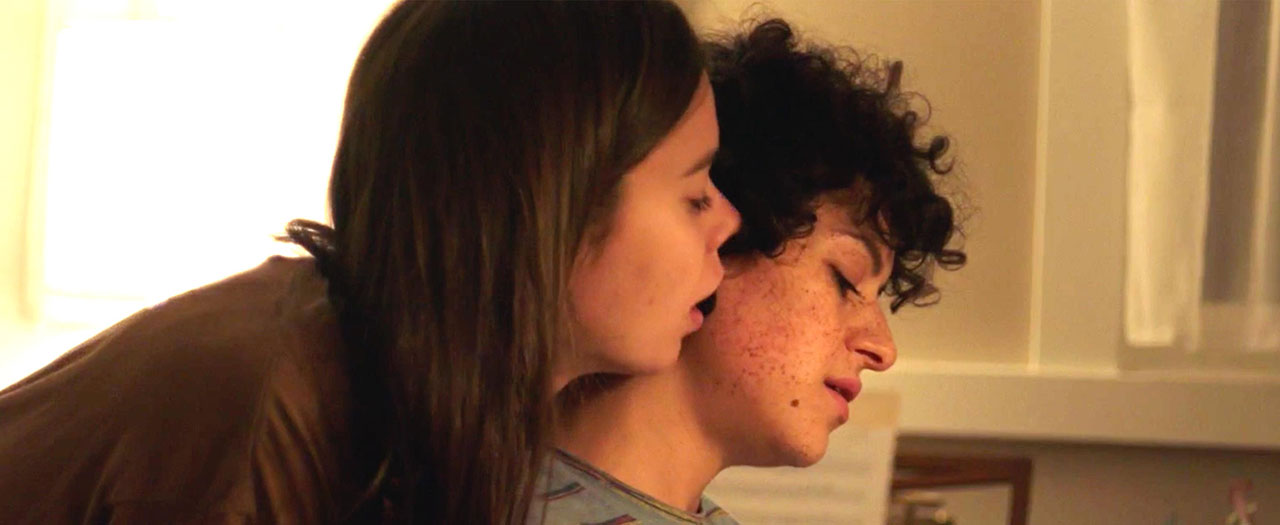 At the World Premiere of Duck Butter at the Tribeca Film Festival you spoke about wanting to have a higher degree of involvement in your future projects. Is there anything you have upcoming that's specifically personal?
I'm working on something that is the most personal, even more than Duck Butter if that's possible, that's about my family. My father's from Baghdad and he runs a strip club and always has since I was young. Like, a topless bar. It's something that I have always known has affected me in some way, but I never knew how. So, this next project I'm writing on is about communicating and deepening the feminine inside us all and maturing the masculine energy.
It's a much more psychological kind of thing about how family affects our sexual ideas and balancing our feminine and masculine energies inside of ourselves. Sounds kind of heady, but that's the idea. And it's not gonna be like "and they're Arabs," but I was raised with the culture of an Arabic society in America and it's not really something that I've seen a lot before so I'm delving into that.