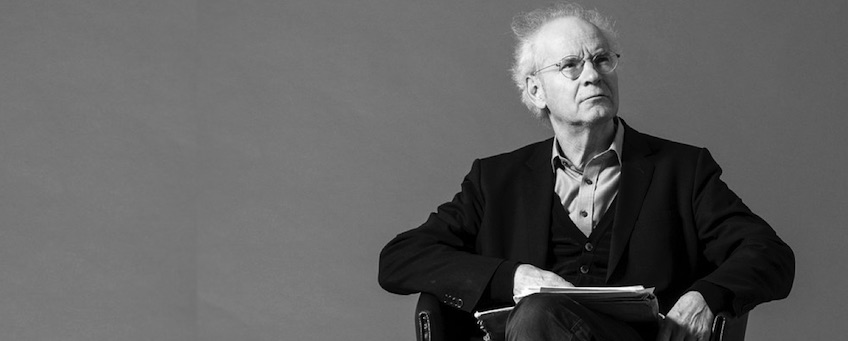 Michel on Malick: The Disembodied Interview - A Video Essay
In her video essay, 2017 Critics Campus participant Amanda Barbour interviews MIFF2017 guest Michel Chion, a world-renowned composer, filmmaker, historian, writer and sound theorist.
On Friday 11 August 2017, I interviewed Michel Chion for the Melbourne International Film Festival. The way in which I captured and present this interview is intended to align with his own theoretical practice.
The acousemêtre, acousmatic beings, are sounds that are heard yet their source is unseen. This can otherwise be referred to as the disembodied voice, and examples of this include the voice of Norman Bates "mother" in Psycho (Alfred Hitchcock, 1960) and the demon of The Exorcist (William Friedkin, 1973).
In a much less sinister use of the concept, I tease the physical manifestation of Michel and I's voice, yet never fully show the bodies that house these voices. My hands are shown intermittently, but these hands were dawdling at a different moment in time and space as I filmed the content about 5 days after the interview. The masculine hands are not Michel's, they are Raoul Lévy's from Jean-Luc Godard's Deux ou trois choses que je sais d'elle (1967).
I use the footage and montage to disrupt the hegemony of signifier and signified. The background noise reveals that we were in a cafe, but it was not the cafe that I filmed in. In a similar way, when we talk about celebrities like Ryan Gosling and Michael Fassbender, I include half naked cartoons of women to signal to audiences to be suspicious of automatic audio-visual associations.
This is intended to create a lived experience of the voices that are heard, and a more nuanced listening practice.
NB: The shots of the magazine and extreme close-ups of coffee were taken from Godard's Deux ou trois choses que je sais d'elle.
Michel Chion was a guest at the 2017 Melbourne International Film Festival, co-presented with Liquid Architecture and the Australian Centre for the Moving Image. He delivered a performative lecture entitled The Voice In Cinema on 16 August, and a two-and-a-half-hour concert called The Audio-Spectator Concert on 17 August.