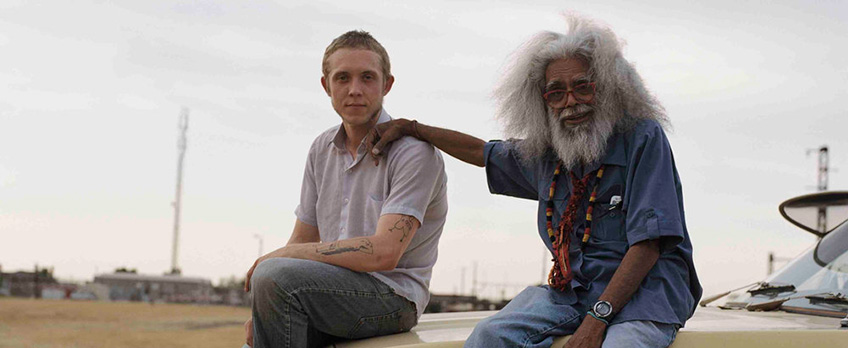 Reconciliation cinema: First Nations filmmaking at MIFF
In honour of National Reconciliation Week 2020, we've compiled a list of MIFF-featured titles made by, or in collaboration with, Aboriginal and Torres Strait Islander peoples.
We stand on the shoulders of those who came before us, and all Australians now benefit from the efforts and contributions of people committed to reconciliation in the past. By sharing and embracing stories of Indigenous peoples, histories and cultures, we work together to further that national journey towards a fully reconciled country.
In screening these films, we acknowledge and pay respect to the past, present and future Traditional Custodians and Elders of this nation, and the continuation of the cultural, spiritual and educational practices of Aboriginal and Torres Strait Islander peoples.
Aboriginal and Torres Strait Islander peoples should be aware that this page may contain images or names of people who have passed away.


Bastardy
MIFF 2008, MIFF 2017 (rescreen)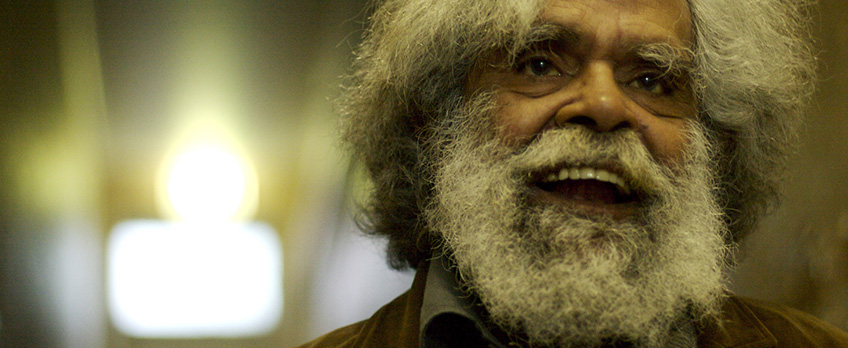 Uncle Jack Charles in Bastardy
Uncle Jack Charles is Bastardy: a 73-year-old gay Aboriginal elder, award-winning actor, professional cat burglar and junkie. A child of the Stolen Generations, Charles drifted into Melbourne's bohemian underground in the early 60s, where he discovered the theatre, a lover, heroin and a talent for thievery. Between long stints in jail, he's also maintained a successful acting career.
Supported by the MIFF Premiere Fund, Amiel Courtin-Wilson's impressionistic 2008 portrait captured Uncle Jack warts and all, with his many contradictions: a man who evokes a rich sense of poetry and humour, and embodies a streetwise indomitability.
Bran Nue Dae
MIFF 2009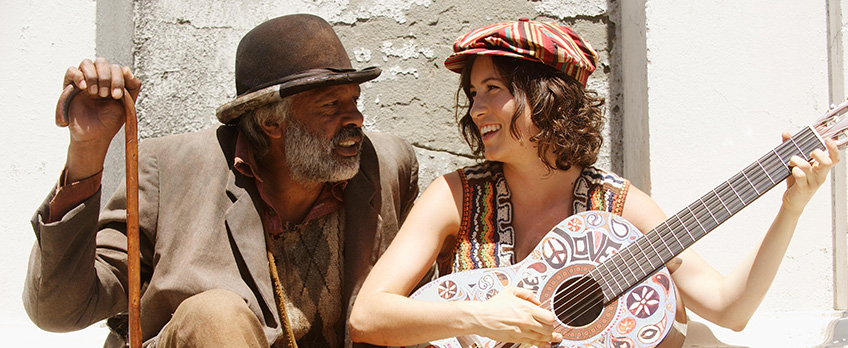 Ernie Dingo and Missy Higgins in Bran Nue Dae
Filmed in the desert-scapes of Western Australia's Broome, this exuberant musical road movie – studded with stars of stage and screen including Jessica Mauboy, Ernie Dingo and Missy Higgins – began life as a stage musical in the early 90s before its MIFF Premiere Fund–supported film adaptation.
Bran Nue Dae's unique mix of comedy, dance, music and joy is brought to the screen by director Rachel Perkins (One Night the Moon, MIFF 2001; Radiance, MIFF 1998) and cinematographer Andrew Lesnie (The Lord of the Rings, King Kong).
Mystery Road
MIFF 2013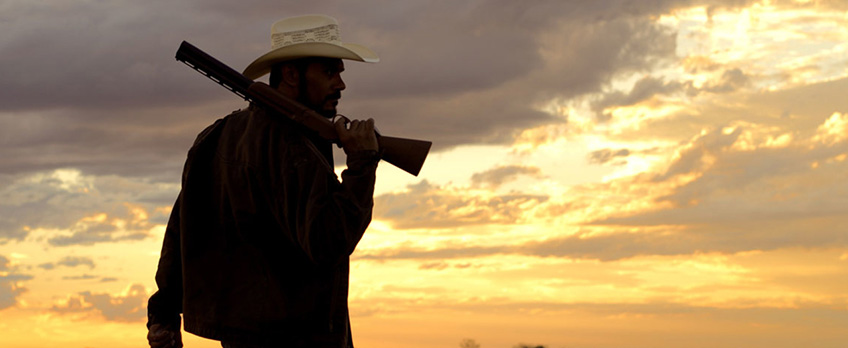 Aaron Pedersen stars as detective Jay Swan in Mystery Road
Preceding the acclaimed ABC drama series was Ivan Sen's accomplished Australian thriller that deftly fuses genres – contemporary western meets small-town detective drama – to produce an outback murder mystery with a wry, comic undertow.
As scriptwriter, editor, cinematographer and director, Sen (Dreamland, MIFF 2010; Toomelah, MIFF 2011) has created a stunningly distinctive film, supported by a cast that includes Hugo Weaving, Ryan Kwanten, Jack Thompson, Jack Charles, Tasma Walton and Damian Walshe-Howling.
Tim Winton's The Turning
MIFF 2013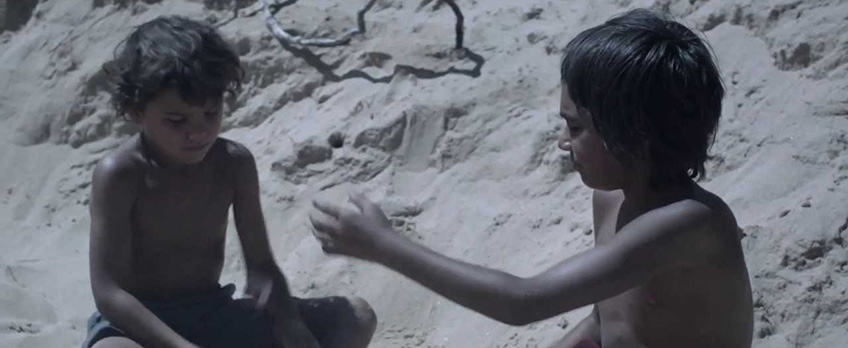 Stephen Page's segment 'Sand' in Tim Winton's The Turning
Warwick Thornton, Stephen Page and Jub Clerc are among the creative talents that bring this MIFF Premiere Fund–supported Tim Winton adaptation to life, weaving a singular portrait of a remarkable community – one defined by small triumphs, fading dreams and the inimitable Australian coast, by turns both beautiful and dangerous.
A watershed moment in modern Australian filmmaking.
Putuparri and the Rainmakers
MIFF 2015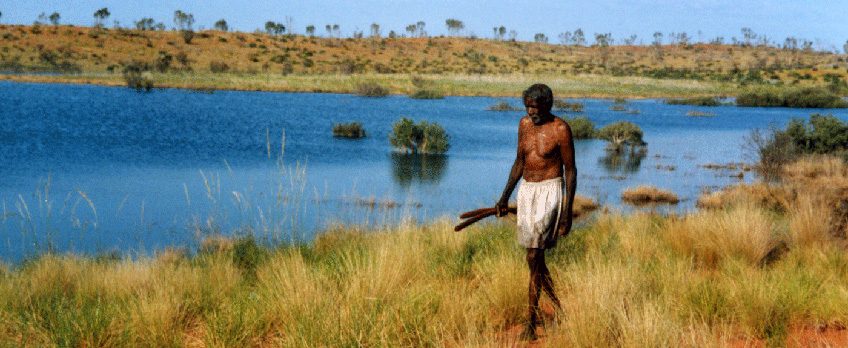 A scene from Putuparri and the Rainmakers
Director Nicole Ma spent more than a decade documenting Tom 'Putuparri' Lawford's journey, travelling with him and his family on numerous occasions to Kurtal, in the Kimberley's Great Sandy Desert region – traditionally a site of great significance as a place where people ritually make rain – as they fight for their native title claim over the area.
Set against the backdrop of this long fight for ownership of traditional lands, the MIFF Premiere Fund–supported Putuparri and the Rainmakers is an emotional, visually breathtaking story of love, hope and the survival of Aboriginal law and culture against all odds.
Rabbit-Proof Fence
MIFF 2015 (restoration)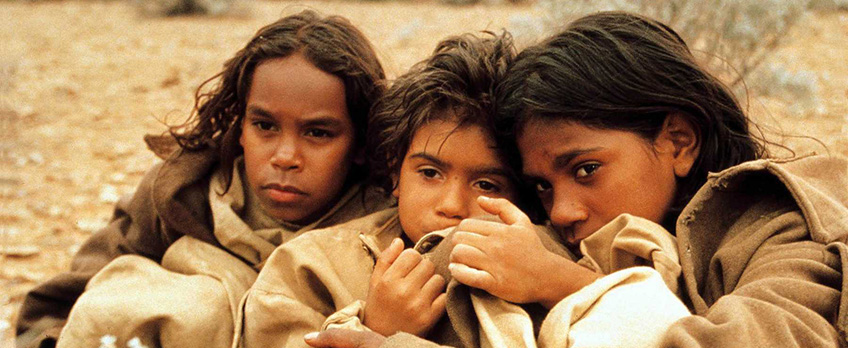 Tianna Sansbury, Laura Monaghan and Everlyn Sampi in Rabbit-Proof Fence
In Western Australia in 1931, 14-year-old Molly, her sister Daisy and their cousin Gracie are taken from their Jigalong home by government officials and sent to a training school. Yearning to return to their families, they attempt to find their way back by trekking 2400 kilometres along the state's titular rabbit-proof fence.
This is a film that is as much about struggle as it is about strength, and defined not just by where the girls are headed but by who they're running from – with David Gulpilil offering up one of the great supporting performances of his career as the tracker on their trail.
Emu Runner
MIFF 2019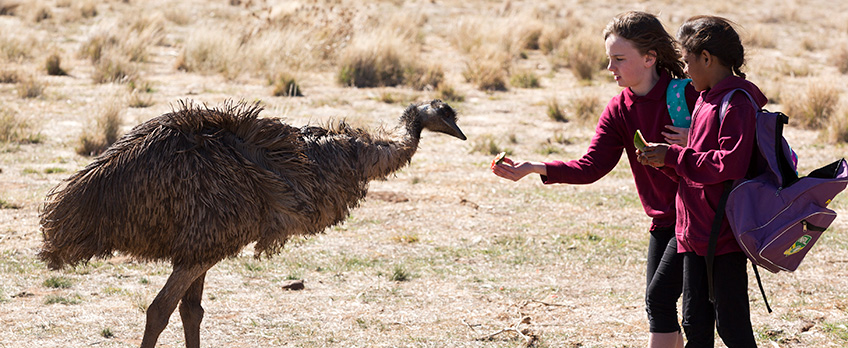 Rhae-Kye Waites stars in Emu Runner
An intimate coming-of-age drama, this Indigenous tale of community, culture and coping with tragedy is the result of a 15-year collaboration between first-time Australian director Imogen Thomas and the people of Brewarrina in New South Wales.
When nine-year-old Gem Daniels loses her mother, she feels as if no one understands her pain – not her similarly grieving father (played by Wayne Blair, director of MIFF 2012's The Sapphires), her well-meaning teachers nor the inexperienced social worker dispatched to discover why she's skipping school. Instead, the spirited girl only feels at ease with a wild emu, forging a rewarding bond with her ancestors' traditional totem animal.
Future Dreaming
MIFF 2019
Drawing inspiration from Dreamtime stories and practices, Future Dreaming transports viewers to a time-warping dream bubble guided by four young Aboriginal Australians recounting their futures.
With mentorship from art director Sutu Campbell (Mind at War, MIFF 2018) as part of the Yijala Yala Project run by Australian social justice organisation Big hART, Roebourne teens Alison Lockyer, Maverick Eaton, and Nelson and Max Coppin used Google Tilt Brush and motion-capture technologies to bring their future dreams to life – from driving big-rigs through the Pilbara to becoming the first Indigenous Australian astronaut (watch out for space emus)!