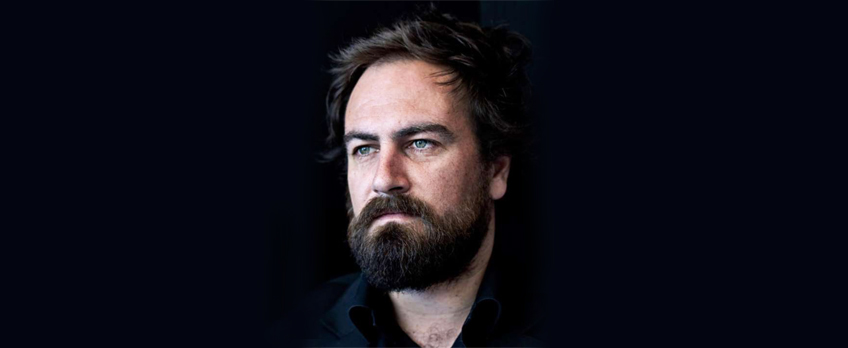 Meet MIFF Ambassador Justin Kurzel
Justin Kurzel has directed four feature films: Snowtown, Macbeth, Assassin's Creed and True History of the Kelly Gang. He is currently developing Richard Flanagan's The Narrow Road to the True North in a TV series for FremantleMedia.

---

I owe so much to the Melbourne International Film Festival. It was my playground of discovery – a festival that nurtured and formed me as an artist. It is an essential event.

– Justin Kurzel

---

What most excites you about being able to attend MIFF from home?
I love that I can bring all my family into these screenings. I live with my 90-year-old father-in-law in Tasmania, so being able to show him these films is a great joy. To share the films in a room of family in a festival context is really unique.

Which of your contributions to screen culture are you most proud of?
Snowtown is a film that I am enormously proud of. It looks like a time capsule, a document of a place and moment. Many of the locations we shot at are no longer there. It is also a film that so many people have seen overseas and love to talk about.

You were part of MIFF's Accelerator Lab in 2005. Why is it important that we support emerging talent, and how can we do so effectively?
Accelerator Lab was everything. It made me realise that being a director was possible and important. It created a platform for me to leap off from. Sometimes, you need moments of nourishment so profound that, in the hard times of creating a career for yourself, you keep remembering the periods of inspiration. To create, to be around like-minded people, to be inspired, to be listened to.
To better support emerging talent, we just need to create forums that encourage young filmmakers to appreciate that their voices are important. They need to be treated as special. Accelerator Lab was a huge influence for me taking films more seriously. I also started to feel a tribe, know I wasn't alone and that I had other people around me who thought film was essential.

Looking to the future, how do you see MIFF and/or the film landscape evolving, especially post-lockdown?
I hope this time of reflection produces some amazing screenplays and ideas for films. This moment where we have had pause allows us to interrogate what we want to make, what's important. I hope it also gives artists confidence in their own voices – that spending time with ourselves has made us trust our own instincts, and hopefully create braver and more personal work.

Justin's MIFF 68½ Picks:
Check out the full MIFF 68½ program here.