Success Story: Madeleine Martiniello's Palazzo di Cozzo
Critics Campus 2021 participant Hassan Abul discusses migration, nostalgia and ownership – of objects and stories – as explored in Palazzo di Cozzo.
It's a sunny day in Footscray. A man pushes a trolley filled with cardboard fruit boxes down a backstreet, passing a mural on a warehouse. Gesturing out from the concrete wall is a middle-aged man, rendered lovingly in black and white, like an old family photo. His arms are outstretched, as though releasing the winged chairs that circle his head like doves. Bulbous graffiti tags obscure the original text painted on the roller door, but part of it still peeks out: "Grand sale! Grand sale!" Some disrepair aside, this building is still standing, even as the area changes rapidly around it.
Palazzo di Cozzo, the debut feature from director Madeleine Martiniello, is a tender, somewhat indulgent portrait of Melbourne furniture magnate Franco Cozzo, whose baroque tastes in decor and flamboyant commercials launched him to citywide prominence. The documentary charts Cozzo's arrival from Sicily in the 1950s, the establishment of his business (also named Franco Cozzo) in the 1960s and how he came to be such an enduring fixture in the local imagination. The filmmaker evidently has a soft spot for the man, choosing to include many disparate moments that may be significant to those familiar with Cozzo, but this also means that the overall direction of the film is somewhat muddled.
Martiniello loosely traces the chronology of Cozzo's life story. Archival footage of Italian ships arriving in Port Melbourne flows into grainy shots of the city's inner north and Cozzo's first forays into retail; in the voiceover, he states his intentions: "This is my land. Where I will have my future." This history is intercut with scenes of the present, in which proud customers have opened their homes to the documentary crew. These are the most stylish moments of the film: the camera sinks low, tracking slowly across the plush upholstery and intricately carved wood; the score, paying homage to Italo disco, sets the retro tone, and a tabby cat luxuriates on a bedspread printed to resemble a tufted leather couch. Set against the eye-level handheld camerawork of the other scenes, these deliberate shots and markedly non-human angles stand out, almost as though they belong instead to an upmarket real estate agency's virtual tour brochure; you half-expect the word 'opulence' to drift across the screen.
Indeed, aesthetics are a major concern of the film. More than one interview subject chuckles over the mixed responses to the designs. For some customers, the furniture is an expression of individual style – purchased, if not with irony exactly, then with an awareness that it exists outside of time and place. This is the case for the more recent customers included in the film, who appear to have little connection to the Italian origins of the furniture, or to the period in which the style was popular locally.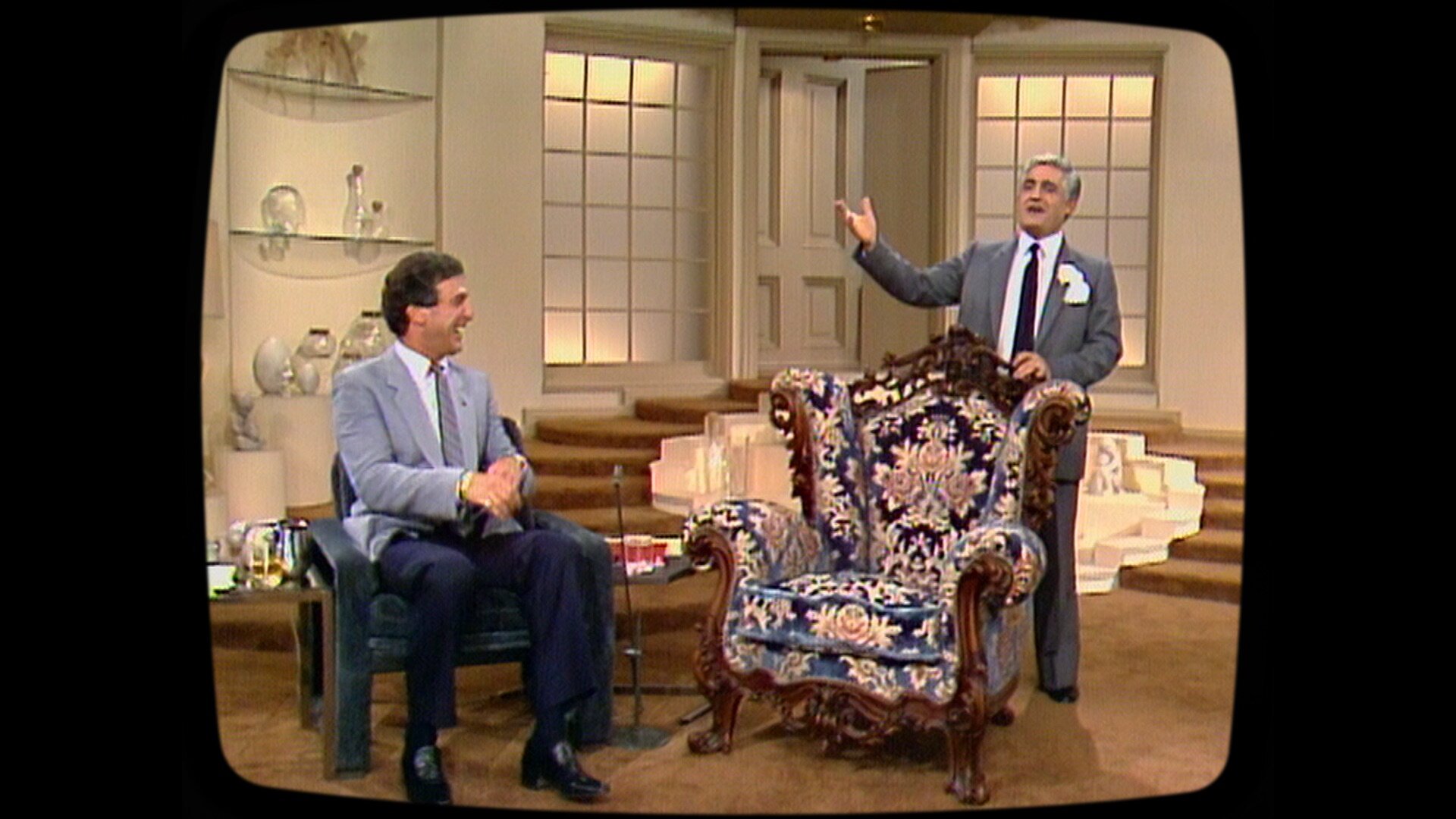 Palazzo di Cozzo

The film's main focus is how the Franco Cozzo business came to be so culturally prominent, which it explores through interviews with customers who bought the shop's items in their heyday. A pair of siblings stand in a kitchen with yellow decorative tiles on the walls; through the doorway, we see elaborate pink wallpaper and a lounge room set with carved, curved legs. The siblings are sorting through documents kept by their recently deceased mother. A 1976 receipt for the Franco Cozzo furniture in the other rooms reveals a total price of A$17,000. With inflation, this would now come to roughly A$106,000. It's with tears in her eyes that the sister says, "They were your typical family that would buy Franco Cozzo. You know, your average working-class family that's saved and saved." This steep sum would buy physical reminders of the region they had left two decades prior, and irrefutable evidence that they had 'made it' in the new country.
The narrative arc of Palazzo di Cozzo follows the typical 'migrant success story' trajectory: a young man with sizeable dreams and no money leaves his home in search of bigger opportunities. Once arrived, with hard work, a little luck and some calculated leaning on the stereotypes of his origins, he makes his fortune. Having earned his place, he settles into the fabric of his new community, and maybe even expands the cultural horizons of the locals. It's well-trodden territory. The film attempts to counter this by relying on the nostalgia factor of its central figure; that it doesn't explain touchstones like Cozzo's commissioned television series suggests that the film was made for a hyperlocal audience with some assumed familiarity. But, for those who did not grow up hearing Cozzo's voice blaring from the living room, the kookiness is a second-string hook: who is this man who greets talk-show hosts, people on the street and customers alike with the refrain from his commercials, "Grand sale! Grand sale! Brunswick and Footscray"?
The film coddles its subject at several points, treating Cozzo like a hapless extended relative. Other participants speak to him in exaggerated, ungrammatical English. An advertising strategist insinuates that the formula of his iconic advertisements was accidental, as though he could have centred his commercial identity on a phrase that rhymes without noticing it. Despite interviewing a historian to attest to the depths of anti-Italian sentiment among the Anglo population of Melbourne, Martiniello never delves deeper into Cozzo's choice to present himself publicly as extravagantly, stereotypically, almost comedically Italian. It's a bold choice to repeatedly invoke Cozzo's blustering persona to add colour to the portrait, but ultimately shirk closer examination of it.
While the camera lingers on the mural, the artist – Heesco, who migrated from Mongolia – reflects on his subject choice. For Heesco, Cozzo represents a wave of migrants who have well and truly assimilated: "It's the migrant dream." This is a standard line, and a standard perspective. But, in 2021, what can this narrative still offer us?
Palazzo di Cozzo screened as part of the MIFF 69 program in 2021.