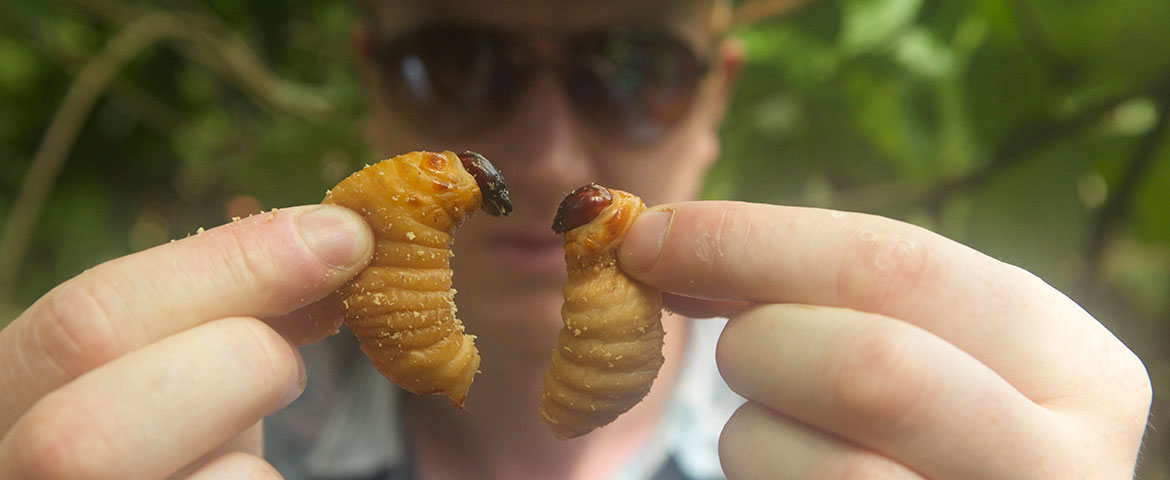 By 2050, there will be an around 9 billion people living on Earth. According to the UN, this will require a 70% increase in food production … so what are we going to eat?
Scientists and agribusinesses around the world promote eating bugs as the future of sustainable food. But the general public doesn't seem keen to take up this idea. In this eye-opening film, René Redzepi and Claus Meyer's Nordic Food Lab chef Ben Reade and top food researcher Josh Evans investigate why this might be, checking out grubs and wasps, crickets and grasshoppers, maggots and bee larvae, in Australia, Uganda, Japan and Italy.
Under the assured guidance of director Andreas Johnsen (Mr Catra – The Faithful, MIFF 2005), Bugs takes us on an entertaining, insightful and humorous journey through one of the last culinary taboos left in the West. But this is more than just a look at indigenous cultural practices and modern culinary oddities: this is about the future of humans, and how the looming food crises we are facing could actually be solved tomorrow.
"One of most compelling documentaries about food in the past few years. It's part travel diary, part culinary exploration, part political conversation starter." – MXDWN