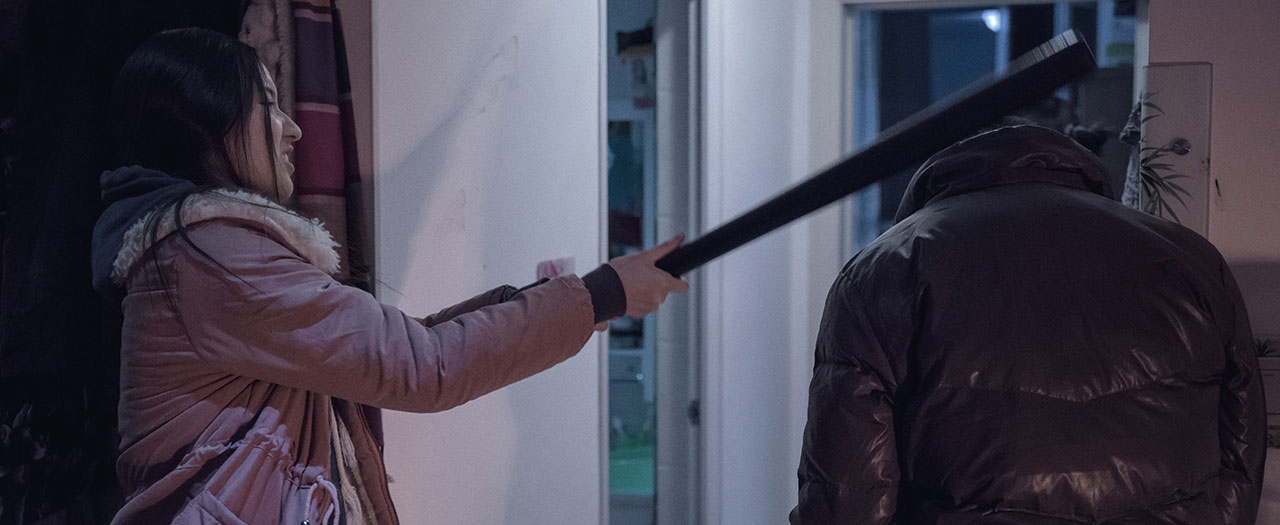 Daniel Henshall stars as infamous Archibald Prize-winning artist Adam Cullen in this lyrical adaptation of Erik Jensen's acclaimed biography.
When 19-year-old wunderkind journalist Erik Jensen (now editor of The Saturday Paper) was invited by bad-boy Australian painter Adam Cullen to write his biography, Jensen (Toby Wallace, Romper Stomper) jumped at the chance. Despite a turbulent relationship, the two formed a unique bond that lasted until Cullen's death in 2012 aged just 46.
Shooting in the Blue Mountains where Cullen was based, Acute Misfortune spins Jensen's award-winning book into a subtle, striking tale of two wildly different men. Making his debut as a feature film filmmaker, theatre director and actor Thomas M Wright (Top of the Lake; Balibo, MIFF 2017) delivers a portrait of the writer and of the artist as a troubled and troubling man. With remarkable access – Daniel Henshall (Fell, MIFF 2014; The Babadook, Snowtown) wears Cullen's actual clothing as he fully inhabits the role, and the artworks that appear onscreen are the real deal – this MIFF Premiere Fund-supported feature was co-scripted by Jensen, with Wright, and is executive produced by Robert Connolly (Paper Planes, MIFF 2014; Tim Winton's The Turning, MIFF 2013; These Final Hours, MIFF 2013).
The World Premiere screening on 4 August will include a Welcome to Country, special guests including members of the artist's family and an In Converation with Erik Jensen and the performers, while the afterparty at the Forum will include a musical performance by the film's composer as well as a viewing of Cullen artworks.
---
The session on Friday 10 August will screen with open captions to assist patrons who are Deaf or hard of hearing.
This film will also screen as part of the MIFF Travelling Showcase.
---
Read a Q&A with director Thomas M Wright on the MIFF Blog.