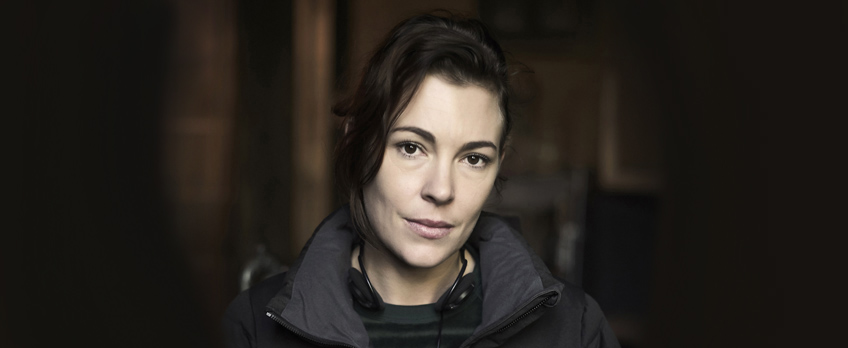 Meet MIFF Ambassador Mirrah Foulkes
Mirrah Foulkes is an Australian actor, writer and director. Her first feature film as writer and director, Judy & Punch, starring Mia Wasikowska and Damon Herriman, had its world premiere at the Sundance Film Festival in 2019. Before this, she wrote and directed three award-winning short films: Dumpy Goes to the Big Smoke (Rouben Mamoulian Award for Best Director, Sydney Film Festival 2012), Florence Has Left the Building (2015 AACTA Award for Best Short Film) and Trespass (Erwin Rado Award for Best Australian Short Film, MIFF 2016), which had its international premiere at the Toronto Film Festival.
Mirrah is part of the Australian filmmaking collective Blue-Tongue Films, which includes Joel Edgerton, Nash Edgerton and David Michôd. Mirrah's acting credits include Top of the Lake, Animal Kingdom, Sleeping Beauty, The Crown and Tim Winton's The Turning, the last of which earned her a Best Supporting Actress nomination at the 2014 AACTA Awards.

---

MIFF was the first film festival I ever attended when I moved to Melbourne after high school. I never would have expected that, years later, my short films and then my first feature would screen at the festival, and that MIFF would have a whole new significance in my life. While I miss Melbourne so much and wish I could be having a regular, in-person, freezing-my-tits-off MIFF experience in 2020, I'm excited to be able to enjoy the festival program from interstate. It's a total privilege to be an Ambassador for this unique version of such a great festival.

– Mirrah Foulkes

---

What, for you, makes Melbourne a special city for film?
I've always loved that MIFF takes place in winter and that the venues are all really close to each other. The Melbourne CBD is so great: there's good food and bars, and I really feel the presence of the festival in the city itself – not just in the cinemas – which isn't the case with all film festivals.

What most excites you about being able to attend MIFF from home?
Sitting next to the pot-belly stove in my pyjamas while I watch films from around the world.

You were part of MIFF's Accelerator Lab in 2012. Why is it important that we support emerging talent?
For me, the best thing about Accelerator Lab was the feeling of being part of a community of other emerging directors and sensing the possibilities of a career in filmmaking. I think, unless you have that network and support when you're starting out, it's very difficult to keep pushing on during the tough times of crippling self-doubt and financial destitution.

How would you describe the transition from acting to directing?
Hard work but ultimately pretty rewarding.

Looking to the future, how do you see the film landscape evolving, especially post-lockdown?
The role of film festivals is becoming more and more vital. I'm sad about the way our relationship to film-watching is changing. We're less likely to go to cinemas and have a communal experience, and more likely to binge television at home, jumping from show to show the minute we get bored. Film festivals feel like the last bastion of that really concentrated, curated, critical, communal watching experience.

Mirrah's MIFF 68½ Picks:
Check out the full MIFF 68½ program here.