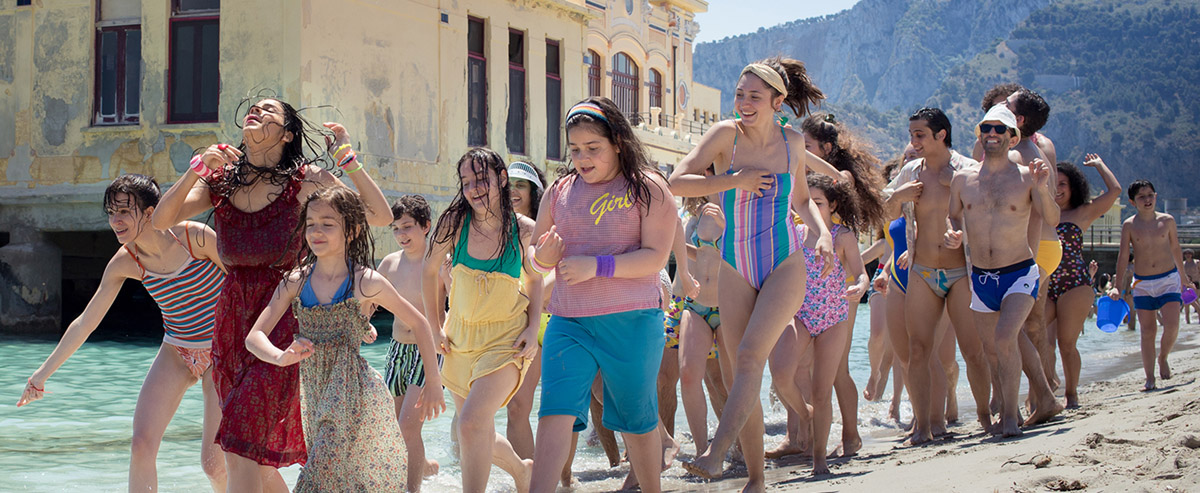 TIFF 2020, Three Ways
MIFF Programmers Kate Jinx, Kate Fitzpatrick and Mia Falstein-Rush 'attended' the 2020 Toronto International Film Festival (TIFF), courtesy of stable internet connections and laptop screens. Here are their highlights.
———
By Kate Jinx
About as far from Toronto as you can get, I 'attended' TIFF from mandatory hotel quarantine in Sydney this year, where the only distractions I had from the online schedule were three knocks on the door each day to announce that meals had been delivered. A relief, then, to be able to crisscross genres and continents, all from the one room – fresh air delivered via an HDMI cable rather than the permanently closed windows.
The Macaluso Sisters gave me a whiff of the sea breeze in Palermo, Italy, courtesy of writer/director Emma Dante. Adapted from her own play, Dante's perceptive drama hovers through the lives of five orphaned sisters as their worlds change in one instant, and we meet them at three different stages, each time played by a different cast. A keen examination of familial bonds and the way trauma plays out in unique ways.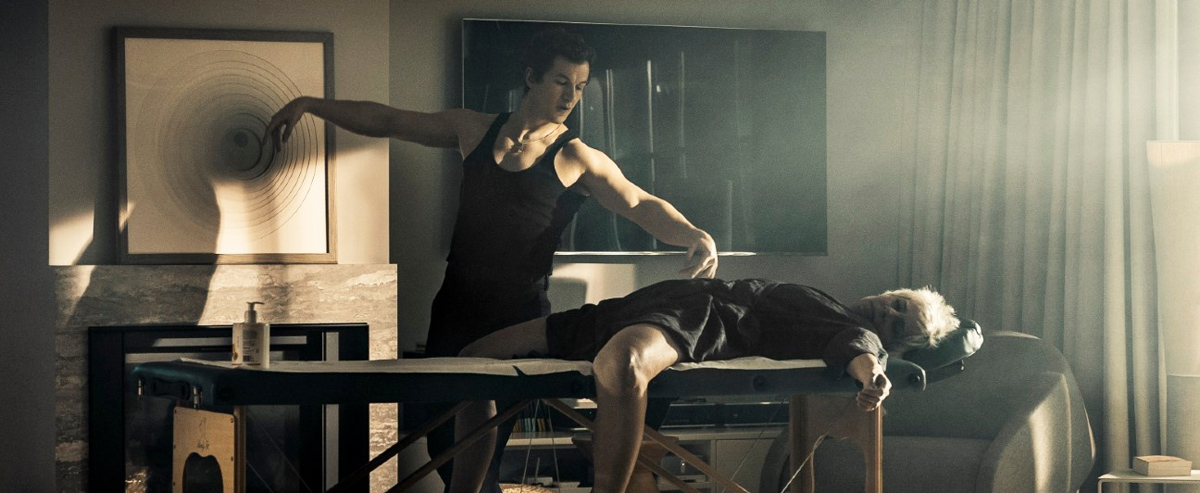 Above: Never Gonna Snow Again | Header: The Macaluso Sisters

A surprise highlight (to me, at least) was Never Gonna Snow Again, a sly skewering of upper-middle-class woes, set in a gated Polish community where the residents become strangely enamoured with a curious, charismatic masseuse from the Ukraine (played by Alec Uttgoff). Co-directed by Małgorzata Szumowska and Michał Englert, it was a disquieting, comic balm amid some hefty, bracing documentaries in TIFF's program.
One such documentary was 76 Days, a unique object of this very moment. This harrowing but essential watch, which debuted this year at TIFF, is a fly-on-the-wall time capsule of four hospitals in Wuhan, China, filmed soon after the COVID-19 lockdown came into effect at the beginning of 2020. Made by Hao Wu, Weixi Chen and an anonymous third director, it chronicles the anxiety and cruelty of the pandemic as it escalates, but also captures the enormous generosity and spirit of emergency health-workers and patients alike. A film that likely will only become more relevant as time progresses.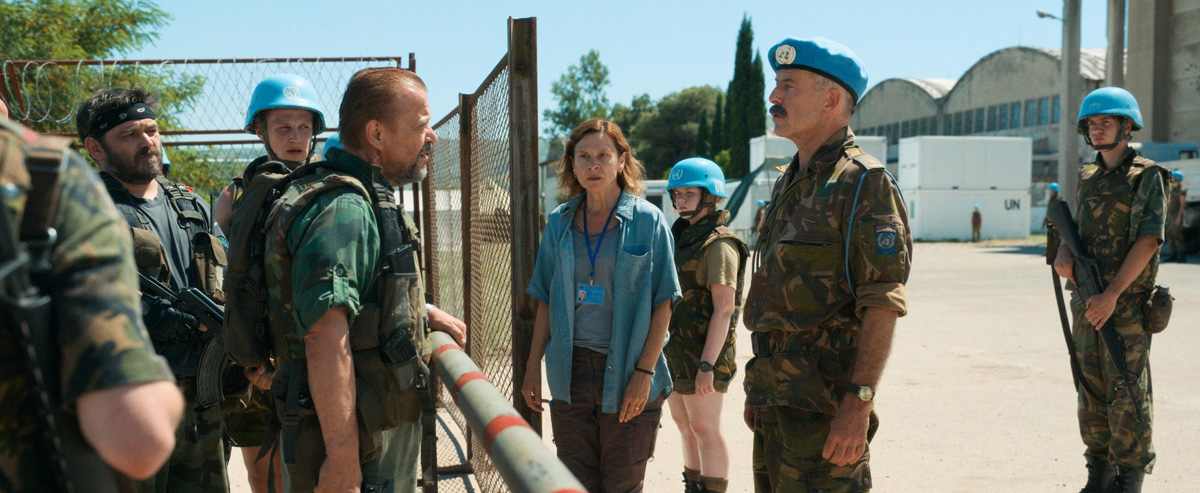 Quo Vadis, Aida?

By Kate Fitzpatrick
Quo Vadis, Aida?, written and directed by Jasmila Žbanić, is a gruelling, visceral and harrowing account of the Srebrenica massacre of 1995. Jasna Đuričić gives a phenomenal performance as the titular Aida, who is desperately trying to save her family from the ensuing crisis. She is placed in an impossible position and forced to choose between her responsibility as an interpreter for the UN and her loyalty to her family.
Manijeh Hekmat's Bandar Band follows musicians Navid, Amir and Mahla as they drive through the flooded province of Khuzestan on their way to play a gig in Tehran. Each obstacle they face along the way is met with relentless optimism. The film is a quiet, slice-of-life road trip that sees the trio sing, play their instruments, and discuss art, love, relationships and the problems inherited from a previous generation.
The absolute standout at TIFF, for me, was writer/director Ben Sharrock's second feature, Limbo, a hilarious and incredibly heart-wrenching story of a young Syrian musician awaiting the outcome of his application for asylum on a remote island in the Outer Hebrides. The film is both intimate and universal, focusing on the personal lives of the refugees and the daily obstacles they face. Amir El-Masry is remarkable as Omar; his portrayal of the musician's increasingly emotional phone calls to his mother are quite devastating.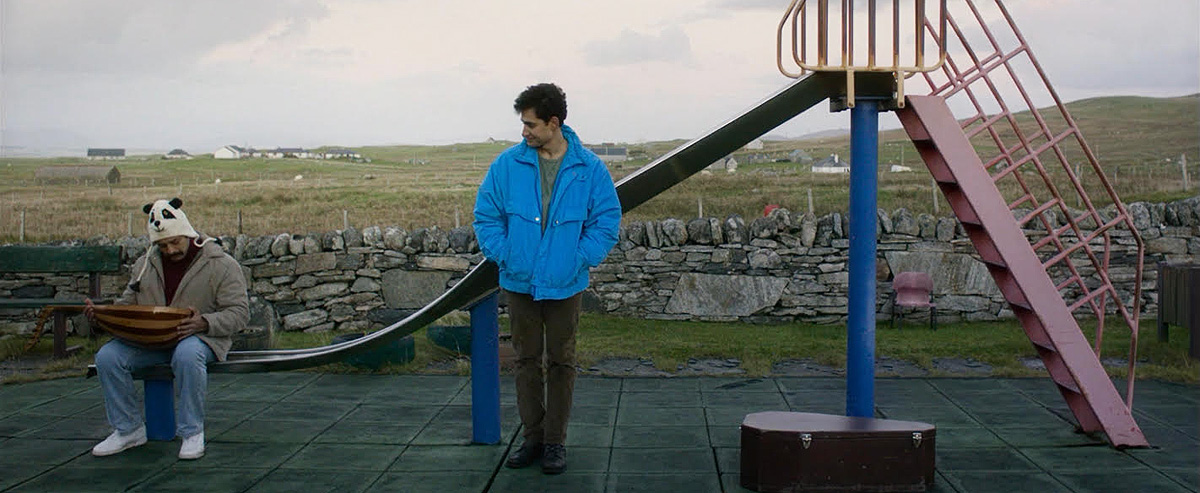 Limbo

By Mia Falstein-Rush
Although I also 'attended' Krakow Film Festival virtually earlier this year, TIFF is the first major film festival that I'm officially attending as part of the MIFF programming team. Certainly, I would've preferred that my first TIFF be in person, but it's still been a thrill to attend from my couch.
The theme of this year's shorts seemed to be 'Film Titles That Are Names' – David, Aniksha, Stephanie, Dustin, and Benjamin, Benny, Ben – which surely means something… right? On the last of these , Benjamin, Benny, Ben, directed by Paul Shkordoff, won the IMDb Short Cuts Award for Best Canadian Film this year. In seven minutes, Shkordoff syncs the tense, ever-compressed breaths of lead Anwar Haj to ours as we follow him on his nightmarish trip to a job interview. We've all been there, and the intimacy of the short brings us ever closer.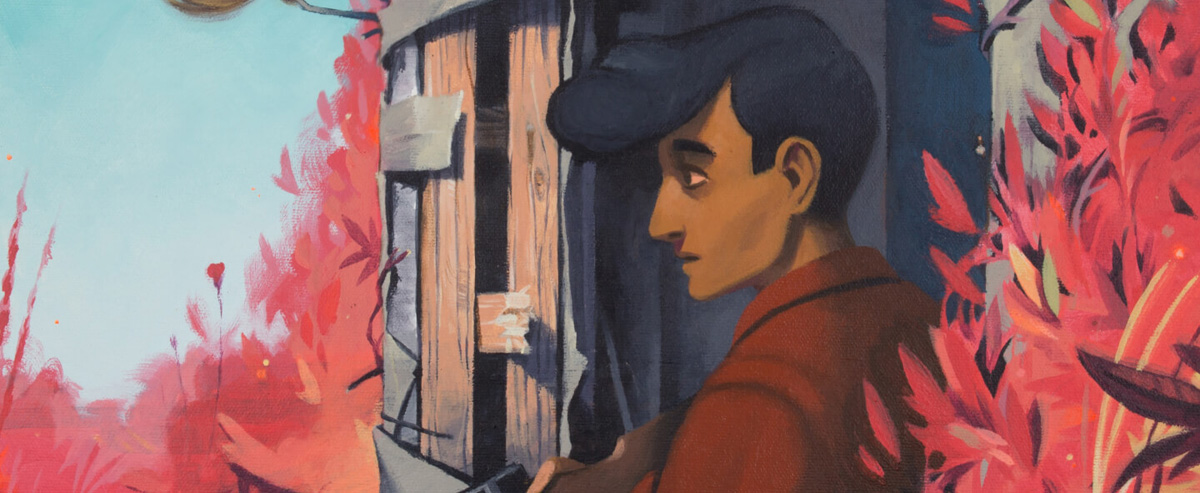 Pilar

Turning from fiction to animation, the hand-painted film Pilar by Yngwie Boley, Diana van Houten and J.J. Epping caught my eye. Beyond the confines of a walled-off, post-apocalyptic city, the wilderness beckons a young woman seeking to escape the bridle of her situation. The energising action of this team's paintwork is captivating.
And we go from animation to documentary: Roman Hodel's character study of an argus-eyed soccer referee in The Game is compelling, even for those not interested in sport. In among the mounting pressure of a roaring crowd and the exasperated cries of pleading players, we become privy to the fears and doubts of Fedayi San, the man under the referee jersey.