Filming a Feeling: An Interview with John Daschbach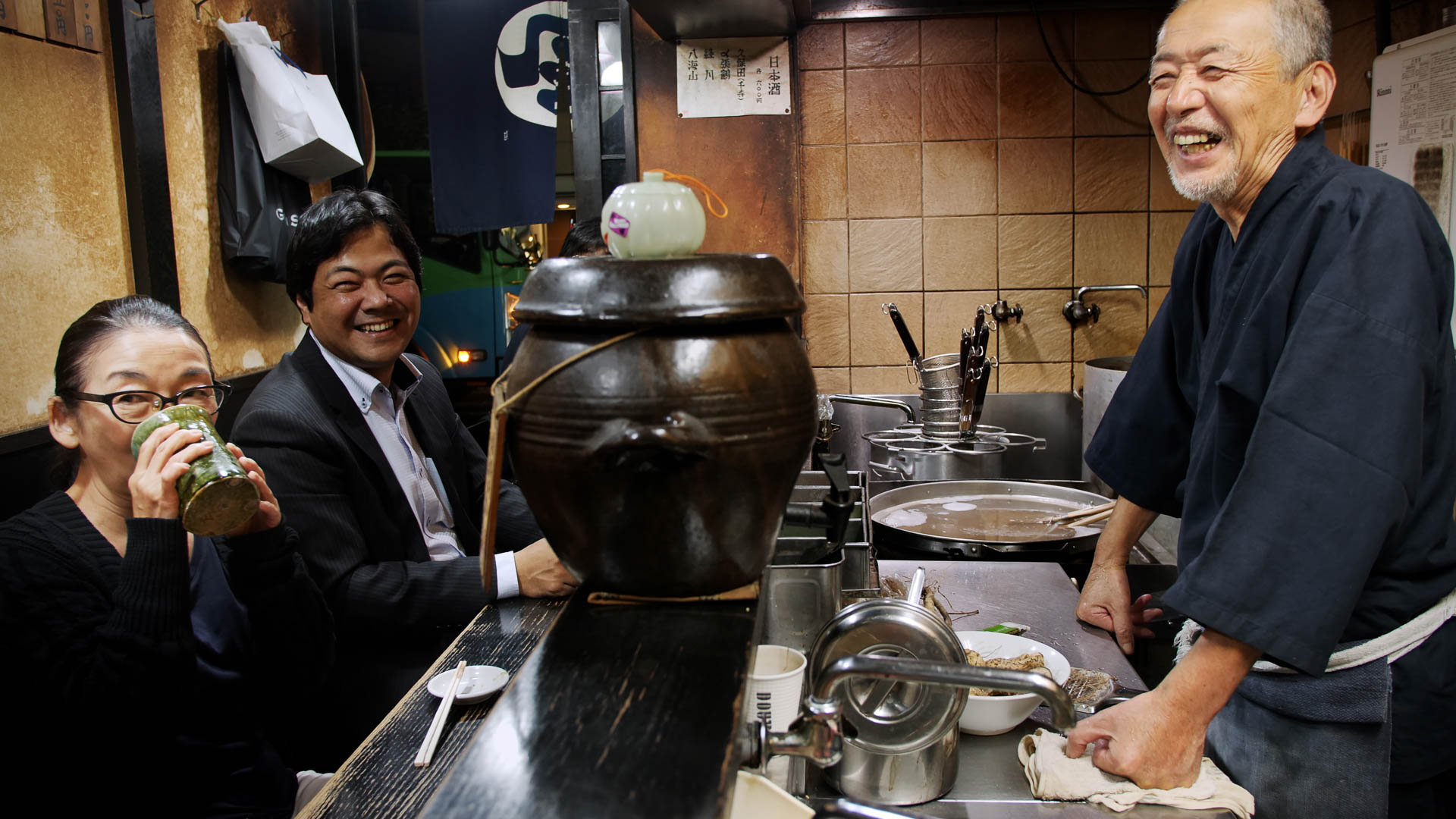 Critics Campus 2021 participant Tiia Kelly, in conversation with Come Back Anytime director John Daschbach, explores cuisine, community and the importance of positivity during this time of precarity.
In the final week of 2017, American director John Daschbach went to a ramen restaurant in the Tokyo ward of Chiyoda to celebrate the end of the year. One of the restaurant's regulars, a violist, had arrived straight from a symphony orchestra performance. The other patrons all encouraged her to play something, and what resulted was both a whole-restaurant singalong and a wave of emotion that would become Daschbach's first documentary feature, Come Back Anytime.
On paper, the film is about a year in the life of Masamoto Ueda – affectionately referred to as "the Master" – who has been the chef and owner of Bizentei, a small ramen restaurant, for 40 years. Cycling through the seasons, it invites us into the world of this mysterious figure and his establishment, including the group of devoted customers who are drawn to its warmth. However, in conceptualising the documentary, Daschbach never intended to make a 'ramen film', or even anything with a clear thesis; instead, he set out to capture a feeling.
"I was intrigued by this place, and there was something there that attracted me to it. But I don't think I was conscious of it at the time," Daschbach says. "I kept trying to tell people about this place, and I could tell they just weren't getting it. I was like, I just have to show them!"
Despite having known Ueda for several years by the time of filming, Daschbach and producer-interpreter Wataru Yamamoto had no idea if the chef would consent to being involved, let alone what the film would look like. Daschbach recounts: "When we started, I said, 'Look, I have never made a documentary before. I don't know what this is going to be; I am going to shoot all of it myself and it might fail.'" Ueda replied that, at the very least, there would be something to show at his funeral.
With the cinematographer for his previous fiction projects all the way in the US, Daschbach looked to the internet to prepare for the shoot. It was important to the director that he didn't intrude on the intimate atmosphere of Bizentei, and that meant limiting the team to himself and Yamamoto. "We wanted people to become comfortable with us. And, with a crew, I think it would have been a different atmosphere. It would have been a lot harder to be a fly on the wall … So I just thought, I'm going to buy a camera, learn everything there is to know … what the best lenses are. I learned all of that from YouTube."
Daschbach's observational method included refusing to stage any of the documentary's food shots: "All the food that [was] prepared in that movie was eaten by a customer," he promises.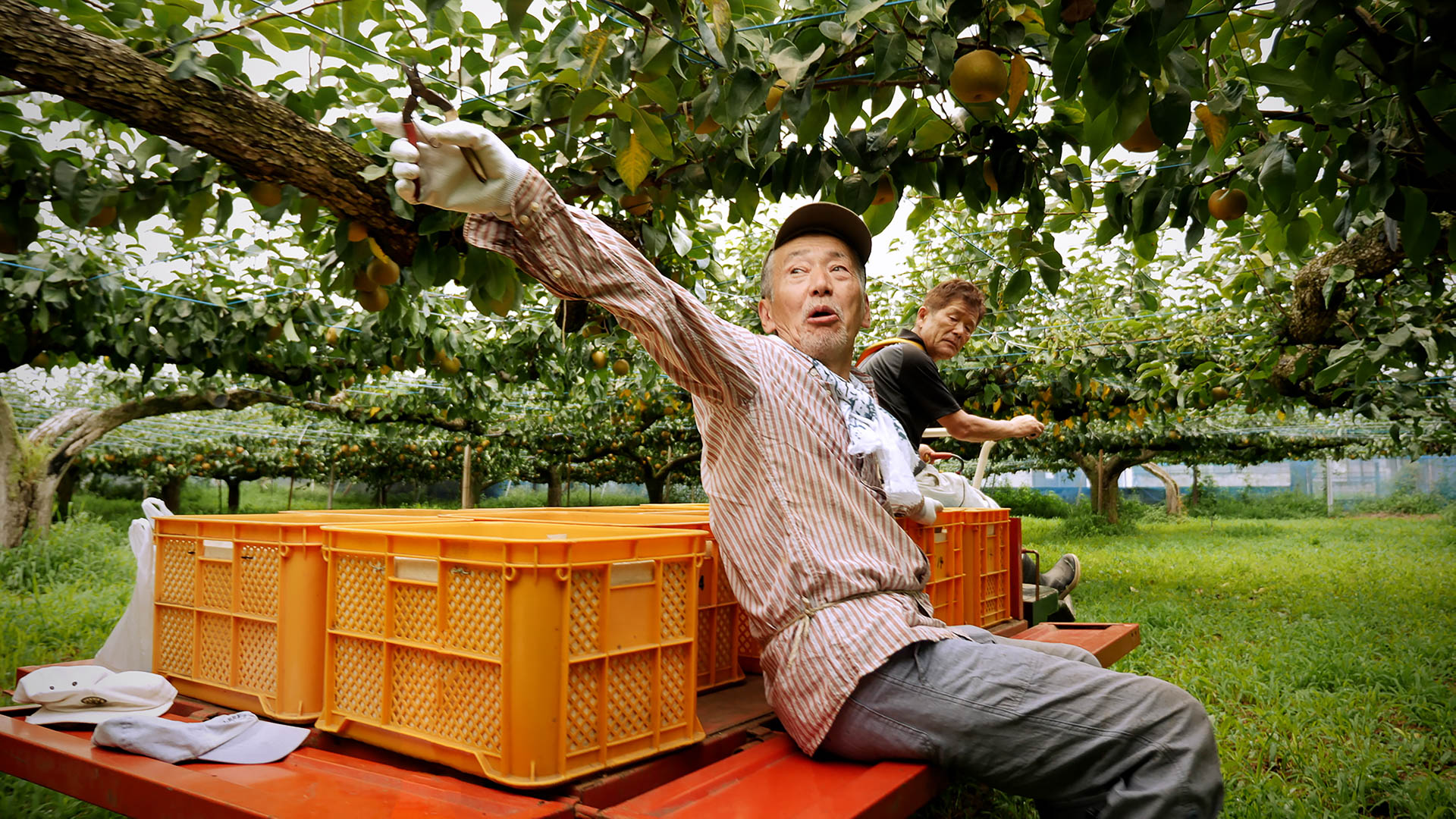 Come Back Anytime

In Come Back Anytime, the world of the restaurant expands to group expeditions with the Master and his faithful clientele, including a trip to forage for wild mountain yams and an otherworldly pear orchard. It was through these kinds of annual trips that Daschbach first met Ueda a handful of years ago, so he sought to recreate his own experience as an outsider welcomed into the community. But Ueda's enthusiasm for planning trips meant a number of activities – including making barley and green tea, visiting a sake brewery and going unagi fishing – ultimately had to be cut from the film. The documentary's official website acts as a home for some of this extra footage.
The expeditions that viewers do see are those that fold back into the restaurant at the film's core – footage of a mochi-making party becomes a shot of mochi placed atop a customer's ramen; collectively harvested bamboo shoots are turned into bamboo-shoot rice. "There is something about the mixture of community and food, and how food brings people together," Daschbach says. "It's our fuel; we are all just at the pit stop … People seek out the stuff that makes them feel good. And that's what is in this ramen."
While the director admits he may have once shunned the idea of making a feel-good movie, Come Back Anytime emerged organically from a place of positivity. And because the film was edited at the height of Japan's early COVID shutdown, when restaurants were beginning to close up shop, Daschbach says this positivity took on a kind of urgency: "It was kind of a wake-up call – get it while you can. Enjoy things while they are there."
It's an idea that rings true in the film itself, which emphasises Bizentei as a 'one-generation restaurant' – the restaurant will close as soon as the Master decides to retire. In one of the documentary's most heart-rending moments, Ueda's regular customers share what the restaurant means to them, and how they'll cope when it's no longer there. "We had asked these questions of [the customers], like, 'What is going to happen to this place?' … And it will, I think, resonate thematically with people that there are things, places, that just can't last forever and can't be recreated," Daschbach reflects. "[The restaurant] is so much a part of him that it could never continue without him."
Audiences in Australia may not currently be able to try the dishes at Bizentei – including Daschbach's favourite, the soy-based ramen with extra chashu – but the director hopes the film motivates them to seek out restaurants closer to home. "At least until people get a chance to travel and come try the real thing, I hope they can find something that they love in their own community."

Come Back Anytime screened as part of the MIFF 69 program in 2021.