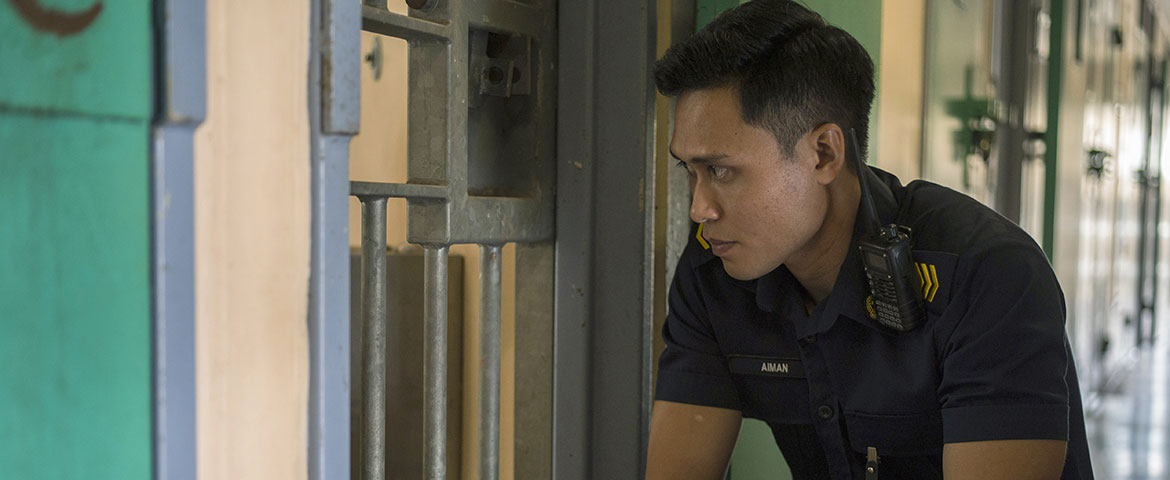 "There's no question that this [film's] directorial flair and thematic complexity – this is not your run-of-the-mill penal drama or anti-capital punishment pamphlet – should help further consolidate Boo's own reputation as one of the region's names to watch." – Hollywood Reporter
Selected in the prestigious Un Certain Regard at this year's Cannes Film Festival, the second feature from talented young Singaporean filmmaker Boo Junfeng is a bracing psychological drama set among the life-and-death dealings of an imposing Malay prison.
Aiman (newcomer Fir Rahman), a young correctional officer who lives in a housing estate with his older sister, is transferred to one of the country's leading prisons, where he befriends Rahim, the institution's long-serving executioner. Rahim takes Aiman under his wing with a view to grooming him as his death row apprentice, but how will Aiman use the knowledge that his father was once executed by his new mentor?
"Tightly focused and ambitious in its multiple themes, the tale touches on how the death penalty radiates out to affect the living." – Screen Daily