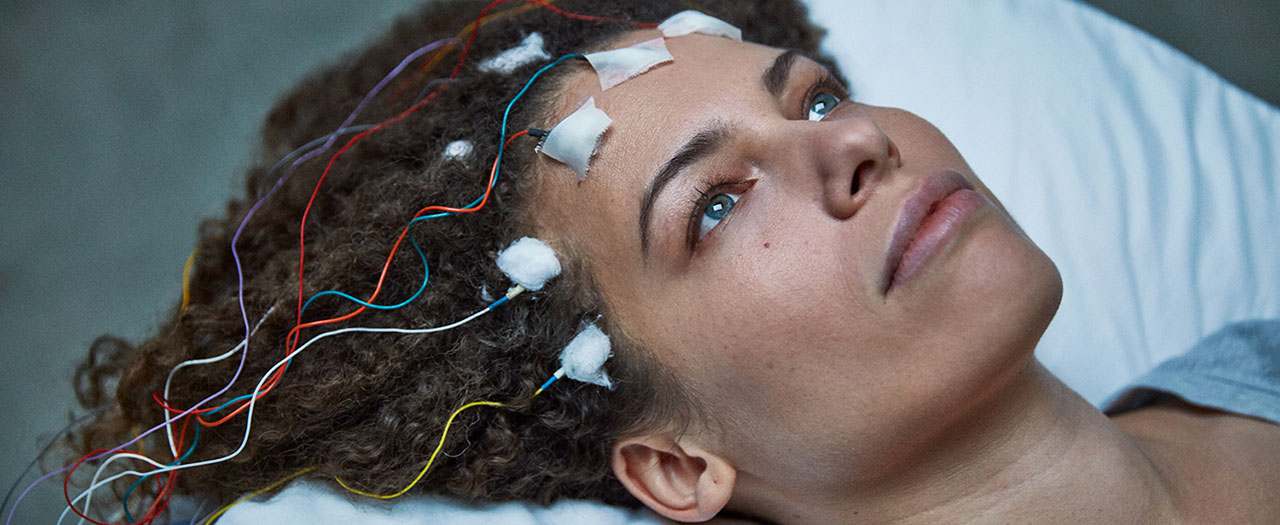 Growing from a video diary director Jennifer Brea made for her doctors, Unrest takes an intimate and stirring look at the lives of those suffering from a widely misunderstood disease.
At 28, Harvard PhD student Jennifer Brea is about to marry the love of her life when she is struck down by a sudden fever that leaves her bedridden. Diagnosed with myalgic encephalomyelitis (ME), commonly known as chronic fatigue syndrome (CFS), Brea reaches out online and discovers a hidden community of millions who, like her, are confined at home by the ravages of ME.
As Brea and her husband grapple with their new reality, they find solace in her ever-expanding online network, and the burgeoning collection of videos that ended up spawning Unrest. Managing a global production team largely from her bed, the first-time director introduces us to four other patients – in the US, UK and Denmark – and lets them tell their extraordinary stories, showing the impact ME has not just on its victims but also their relationships and families. Ultimately, though, Unrest tells a story of hope and resilience in the face of life-altering loss.
Supported by a hugely successful crowdfunding effort embraced by the passionate ME/CFS community, Unrest made its debut at Sundance, where it won the Special Jury Prize for documentary editing.
'Brea puts herself out there in every way for her film, and her dedication to giving voice to the voiceless is nothing short of revelatory.' – Toronto Film Scene