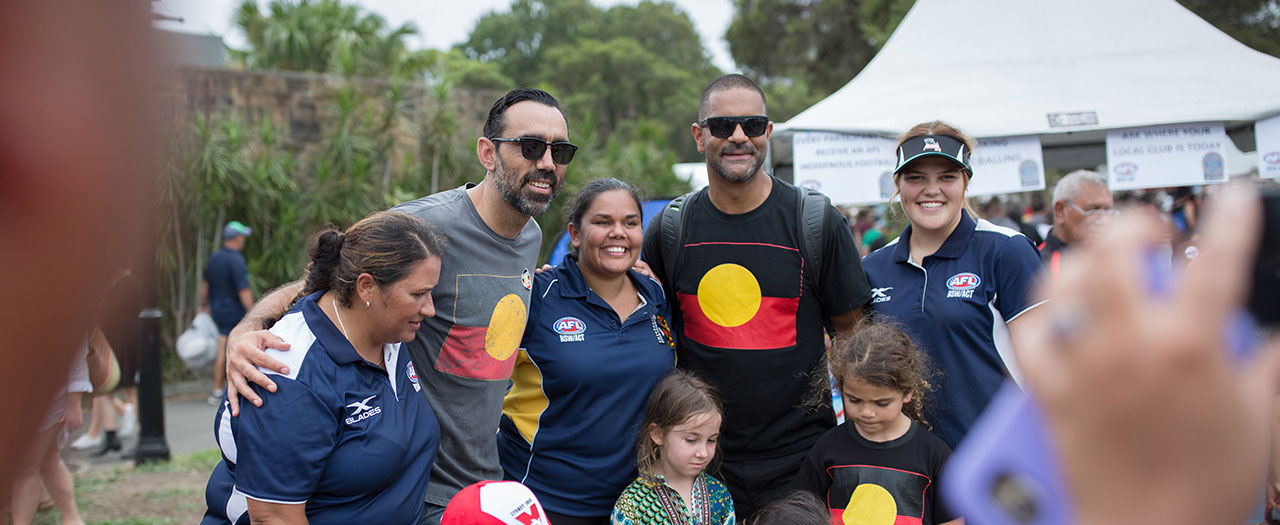 For years, Adam Goodes was a beloved hero of the game of AFL. Then the two-time Brownlow Medallist and former Australian of the Year began to call out racism, and his Australian dream turned into a nightmare.
Australia loves its footy, and for a record-breaking elite player – a dual Brownlow Medallist and two-time Premiership champion – it should have been unimaginable: his career ending in a howl of boos and controversy that cost him his love of the game. But Australia has an uneasy relationship with its Indigenous peoples and Adam Goodes is a proud Adnyamathanha and Narungga man. In 2013, when Goodes demanded that a 13-year-old Collingwood supporter who'd called him an ape be removed from the ground, a ferocious national conversation about racism began from which neither the AFL, nor Goodes, have fully recovered.
Written by award-winning journalist Stan Grant – a Wiradjiri man whose 2015 viral speech in the wake of the Goodes affair has been called Australia's Martin Luther King moment – The Australian Dream is Goodes's story, from his pre-draft days through to his post-AFL career as an outspoken activist for Indigenous rights; more broadly, it's a story about race, identity and belonging. From Academy Award-winning Passion Pictures (Searching for Sugar Man) and Melbourne-based Good Thing Productions (That Sugar Film), the film examines the best and worst of Australia through incredible archival footage alongside illuminating interviews with the likes of Grant, Nova Peris, Linda Burney, Indigenous players Michael O'Loughlin, Nicky Winmar and Gilbert McAdam, commentators Eddie McGuire and Andrew Bolt, and of course Goodes.
The Australian Dream is an emotional, powerful call to arms, questioning what sort of country we want to be.