Aesthetically Pleasing Nightmares
Posted by Bianca Went, University of Melbourne, Screen & Cultural Studies, School of Culture and Communication, Graduate Student and MIFF 2016 intern.
Art has always had a fascination with the future. Intrigued by what is to come, literature and cinema have often worked hand in hand to create a myriad of potential dystopias, brimming with terrifying possibilities. Always set somewhere in the future – sometimes specified and far away, sometimes ambiguously close to our own – these universes have a knack of reflecting contemporary concerns and anxieties about the repercussions of the actions of modern society.
However, whilst these potential universes differ in almost every way, they are all strangely striking. Sometimes this beauty is found in the spectacle of imposing skylines, or the bleak aftermath of the mass-consumption these skylines encouraged. Other times it is in worlds inexplicably close to our own, with touches of technology or strangeness that push these films into the indistinct future. These worlds, whilst undeniably terrifying in what they suggest about the unknowable future, combine nightmarish ideas with aesthetically stunning visuals, pulling us deeper into them and leaving them seared into our memory.
Metropolis (1927, Fritz Lang)
Inspiring literally everything that followed it, Metropolis was the starting point for modern cinema. Through the use of special effects and detailed set pieces, Fritz Lang captured the anxiety surrounding industrialisation and technology, in a futuristic dystopia that in many ways mirrors our contemporary reality.
A Clockwork Orange (1971, Stanley Kubrick)
Unnerving, iconic and full of "droogs", Kubrick's adaption of Anthony Burgess' novel is a terrifying glimpse into a potential London near-future. Hyper-stylised, A Clockwork Orange is unflinching in its portrayal of "ultra-violence", and the combination of its striking imagery with the music of Beethoven is unforgettable.
Blade Runner (1982, Ridley Scott)
Harrison Ford aside, the world created in Ridley Scott's 1982 fantasy (based on Philip K Dick's novel Do Androids Dream of Electric Sheep?) is half the appeal. The closer we get to 2019, the more eerily relevant the soaring buildings and bleak cityscapes become.
WALL-E (2008, Andrew Stanton)
A not-so-subtle warning to viewers about the effects of human consumption on the environment, WALL-E manages to create a beautiful animated feature out of a world made of garbage. Unsurprisingly, Pixar creates an incredibly immersive universe, with stunning visuals that are only elevated by the minimal dialogue in the first half of the film.
Ex Machina (2015, Alex Garland)
This minimalist universe is – whilst set somewhere in the future – ambiguously close to our own. The contrast between Nathan Bateman's (Oscar Isaac) tech fortress and the incredible untouched nature that surrounds it is unnerving and beautiful, and is mirrored in the disarmingly human features of Ava (Alicia Vikander), an A.I.
Mad Max: Fury Road (2015, George Miller)
Whilst all the Mad Max films depict our Australian dystopian future in George Miller's visceral imagery, it is 2015's Fury Road that sees technology catch up to his vision. Its harsh landscape of orange desert pops against the grunge-y rust of the cars, and Miller's use of actual stunt work as opposed to CGI makes a strong argument for the increased use of practical effects.
The Lobster (2015, Yorgos Lanthimos)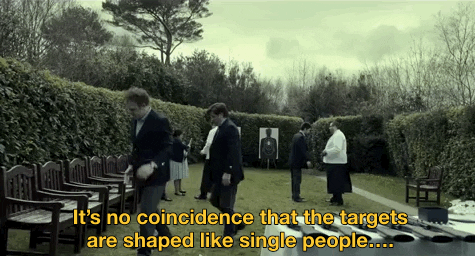 Screening at MIFF last year, this surreal film set in "The City" in an unspecified future where single people have 45 days to find a partner or be transformed into an animal of their choosing, The Lobster doesn't conform to aesthetic dystopian tropes, but rather revels in the normalness of the world. Filmed in Dublin and its outer villages, this film is strangely beautiful, in the same way that it is strangely endearing.
High-Rise (2016, Ben Wheatley)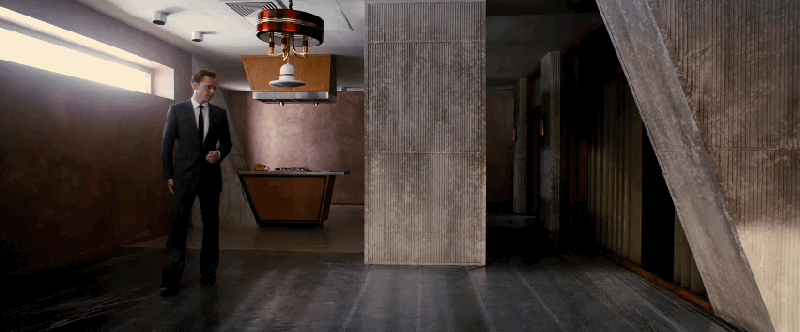 Adapted from JG Ballard's novel of the same name, this film sees the aesthetic of the 1970s overlaid onto the technological advancement of our near future. Set in an apartment block that functions as the residents' whole world, we see this self-contained social system unravel thanks to class unrest. This film has the atmosphere of 1984 with the aesthetic of Mad Men, and is screening at MIFF this year, in the brand new Headliners program.