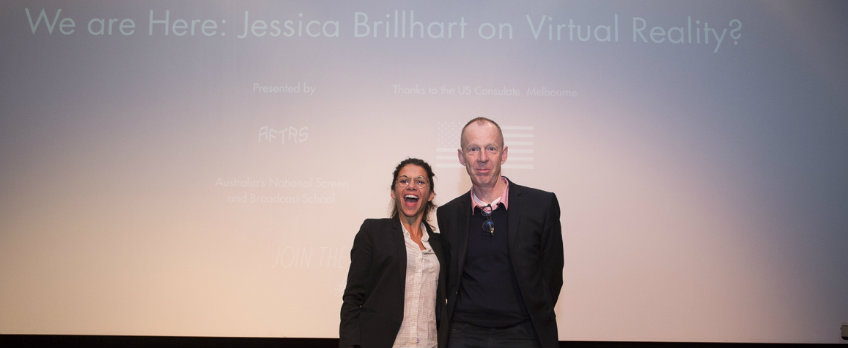 MIFF Talking Pictures Podcast | We Are Here: Jessica Brillhart on Virtual Reality
The principal VR filmmaker at Google, Jessica Brillhart has been demonstrating the power of the VR medium through numerous award winning shorts and documentaries.
Martin Brown (AFTRS) joined her at MIFF 2016 to discuss the nascent medium of VR, and her exploration of the cinematic language of VR.
Melbourne International Film Festival wishes to acknowledge the US Consulate, Melbourne, for their support of Jessica Brillhart's attendance at MIFF.