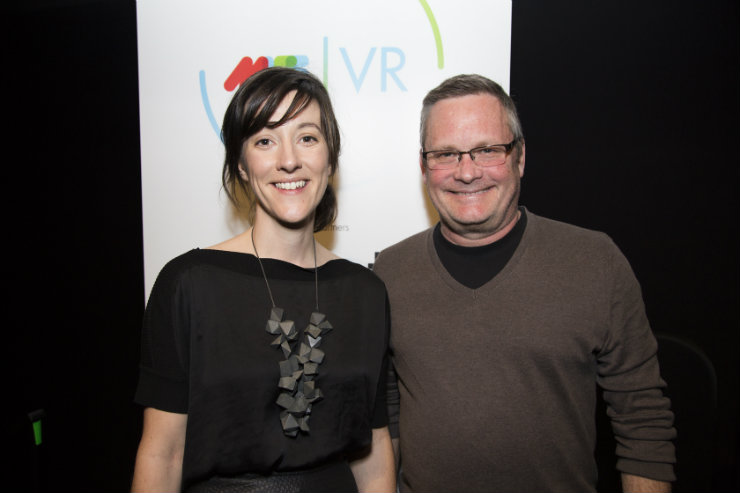 MIFF Talking Pictures Podcast | Eric Darnell: Virtual Reality and Storytelling
In 2016, Virtual Reality is a new frontier in storytelling - a space currently reimagining and reinventing the language of cinema, reconstituting the idea of what a filmmaker is and what an audience is. It's a space where cutting-edge technology is being harnessed, but the rules of telling a story are still being written.
Eric Darnell is one of VR's emerging masters - best known as the writer/director of the Madagascar films (a series which has now grossed over $2.5 billion at the box office) and the director of Dreamworks' Antz, Darnell is also the Chief Creative Officer at Baobab Studios - a company described as one of the "Disneys of early VR" - with a 25 year career as a director, screenwriter, story artist and executive producer. Peopled by a collection of ex-Pixar, Dreamworks, and LucasArts employees, Baobab has already established itself, with the launch of its Ethan Hawke-starring Invasion!, as one of the formidable, singular talents working in the virtual reality space.
Katy Morrison (VRTOV) joins Eric Darnell in this session as he talks to lessons learned from the fascinating new world of VR, building immersive worlds, inspiring audiences and rewriting the rules of storytelling.
Presented in Partnership with The Wheeler Centre.