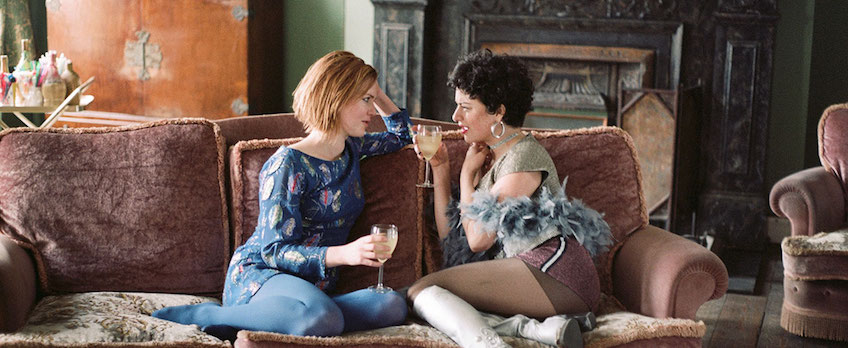 Australian Stories, International Stories: An Interview with Animals Director Sophie Hyde
Sophie Hyde is an Australian writer, director and producer. Animals – now screening at MIFF – is an Australian/Irish co-production. She is also known for the film 52 Tuesdays and recently co-created the SBS drama series The Hunting. 2019 MIFF Critics Campus participant Zoë Almeida Goodall spoke to Hyde about coming-of-age stories, the advantages and challenges of international co-productions, and speaking to teenagers about consent.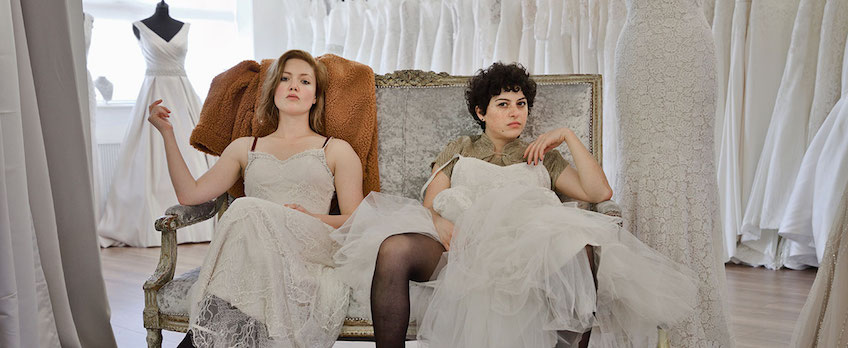 From Sophie Hyde's Animals
It feels like there's been a shift recently in female coming-of-age stories where the characters are slightly older when they 'come of age'; in Animals both women are in their early thirties. Do you have any ideas on why we're now seeing this extension of women's 'coming of age' period?
My real feeling about that is I don't think we 'come of age' at once. I don't think we become an adult and then we're set and formed in our identity. I think we shift into different seasons of our life and these sort of stories are an attempt to explore that – those shifting versions of ourselves, times where we feel like we're ready to make changes.
Were there any challenges to filming in Ireland compared to filming in Australia?
In terms of the creativity of making it, we had a really good time. The crew and the key creatives that we chose there – and because we were bringing so many of our key collaborators from Australia as well – it was like a conglomeration of these worlds coming together. It was really hard, there wasn't a lot of pampering or looking after on that set. That made it really great, like everyone was really behind it, invested, and wanted to make something really special, I think. So, a really lovely crew.
It was weird to go in and have to learn a whole city like that, learn it really fast and investigate where those girls would be placed in that city. But again, that challenge was something we really enjoyed. We'd been [to Dublin] once for a week to do location recce and then we landed to do pre-production. So it was like, dig deep, work this out, fall in love with the city; go [laughs] – and find a place to live [laughs].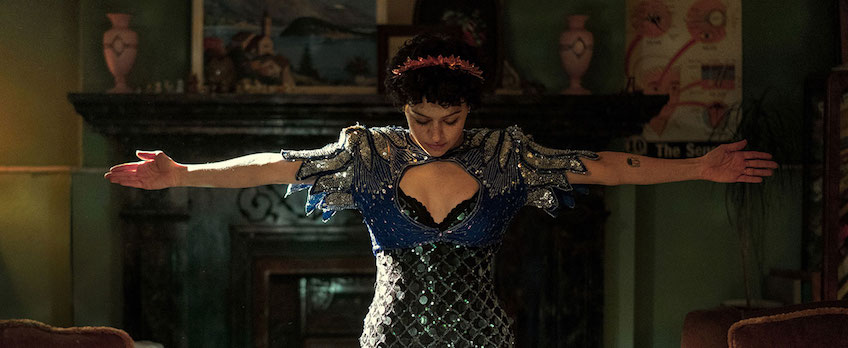 Alia Shawkat in Sophie Hyde's Animals
What would you say are the advantages of involving other countries in Australian co-productions? Do you think you'd do something like that again?
I'd definitely do it again. I think it's inevitable now. I think the way that financing works [means] we definitely need to be thinking like that. If you watch any European movie you'll see just how many countries are involved in the co-productions there.
I think, creatively, it's really exciting. My world feel like it is international, my friends spread out across the world. You want to be telling stories that feel like they have resonance to a lot of different people and those people are spread out, they're not just in one culture. It's like, the culture of Animals: there's a lot of us everywhere, but we're not defined by country.
Wanting to speak to international audiences, your world is open in terms of where those stories are and where the people you're talking about – and to – exist. I have a strong belief that the voice of the filmmaker is really important, in terms of who is telling the story. So, if I'm making something, it's always going to be an Australian story in some form, or have an Australian point of view. But I love the idea of that; the stories that we develop exist across the world.
With 52 Tuesdays and now The Hunting, two of your projects have tackled questions of consent, sex and power in relation to young people and teenagers. What draws you to this kind of material?
It's definitely something that I really am drawn to. I'm drawn to questions about gender and gendered behaviour, for sure, and I'm definitely interested in young people and whether we're helping them navigate a world very well.
Particularly when it comes to sex and relationships, and issues like consent and trust, I feel like we're not speaking very much and very frankly with young people about what it feels like to be inside relationships and inside sexual experiences. I think without that kind of vulnerable conversation, about emotions, it's very hard to have any real conversation about how they should be behaving. I think it's really hard for young people to know what a good relationship, or good sex, or a good experience, feels like when we're not reflecting it, when we're not talking about it.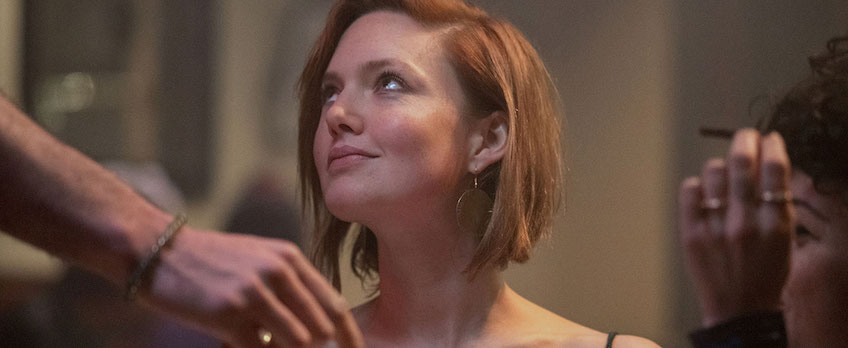 Holliday Grainger in Sophie Hyde's Animals
Are there any up-and-coming Australian filmmakers that you think more people should know about?
I produced the feature film of Maya Newell, who made Gayby Baby (MIFF 2015) and now In My Blood It Runs [also playing MIFF this year]. She's a beautiful filmmaker and human. I've been working a little bit with Tilda Cobham-Hervey, who was in 52 Tuesdays. She made her first short film as a writer/director, called A Field Guide to Being a 12-Year-Old Girl and it won at [the] Berlin Film Festival. She's starting to develop some feature ideas and that's super exciting. There's Luci Schroder, she made a film called Slapper (MIFF 2016), [a] short film. I'm really interested in the work of people like Corrie Chen, people that are finding their voice and working in mainstream stuff as well.
It was really nice to be out this year with Mirrah Foulkes, who made Judy & Punch, and Jennifer Kent, who made The Nightingale [both playing at MIFF]. It's really nice to be out with two other women on the circuit. And they're both great filmmakers, really interesting and really different. That's exciting to me to see.
Animals plays the 2019 Melbourne International Film Festival on Fruday 2 August, Sunday 4 August and Sunday 18 August.