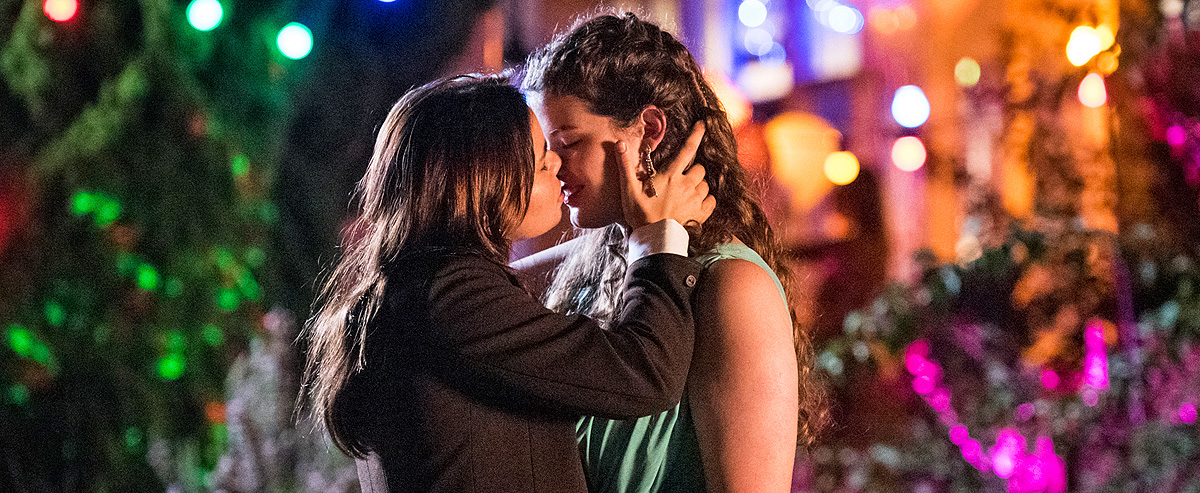 Post-screening Q&A: Ellie & Abbie (& Ellie's Dead Aunt)
School is a breeze for overachiever Ellie, until she starts developing feelings for rebellious classmate Abbie. To win her heart, Ellie will need to pull out all the stops – including accepting the advice of a ghostly relative-turned-cupid.
Figuring out whether to ask her crush to the formal is hard enough. But when Ellie accidentally outs herself to her mother, things become tricky on a whole other level. Enter: Ellie's aunt, a deceased lesbian activist who visits the world of the living to offer some spectral assistance.
Starring Wentworth's Zoe Terakes, Ellie & Abbie (& Ellie's Dead Aunt) is an incredibly sweet comedy-drama about family, acceptance, generational difference and the rollercoaster of adolescence, with nuggets of Australian LGBTQIA+ history thrown into the mix. Prepare to have your heart warmed by this charming feel-good story of coming out, coming of age and crushing real hard.
Ellie & Abbie (& Ellie's Dead Aunt) screened as a MIFF 68½ Program Spotlight. In this post-screening Q&A, director Monica Zanetti and co-stars Terakes and Sophie Hawkshaw sit down for a virtual chat with MIFF Programmer Kate Fitzpatrick.