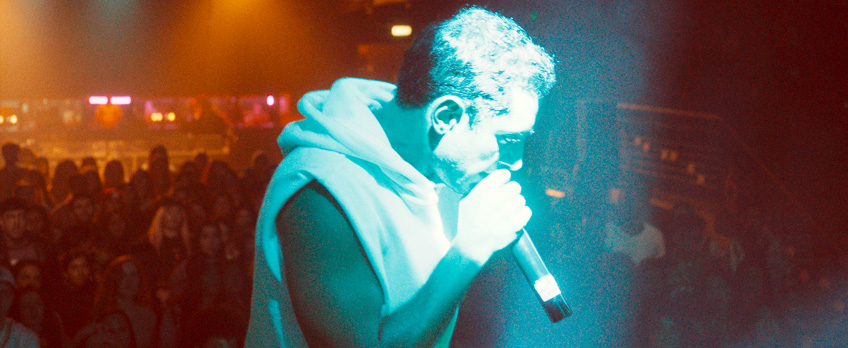 Post-screening Q&A: Mogul Mowgli
Riz Ahmed is both star and co-writer of Mogul Mowgli, a Berlinale FIPRESCI Prize–winning film about a rapper whose dreams of global fame are foiled by an autoimmune disease.
British-Pakistani rapper Zed is on a one-way train to superstardom – until a fateful encounter leaves him with a degenerative illness on the eve of his first world tour. Leaving New York to convalesce in his UK family home, and troubled by an ingenue who both praises and perverts his work, he is forced to reckon with his sense of self and where he's come from.
The impressive fiction debut of documentarian Bassam Tariq (These Birds Walk, MIFF 2013) is a story about identity crisis, culture clash and how big decisions – around immigration or illness alike – can transform lives forever. Featuring electrifying hip-hop sequences (it's easy to see Ahmed's real-life rap background shining through) and magic-realist interludes, Zed's journey from cocksure up-and-comer to humbled son of immigrants is tumultuous yet affecting. Mogul Mowgli recounts with lyrical verve how a detour can lead to a more rewarding destination.
Mogul Mowgli screened as part of the MIFF 68½ program. In this post-screening Q&A, Ahmed sits down for a virtual chat with MIFF Programmer Kate Fitzpatrick.