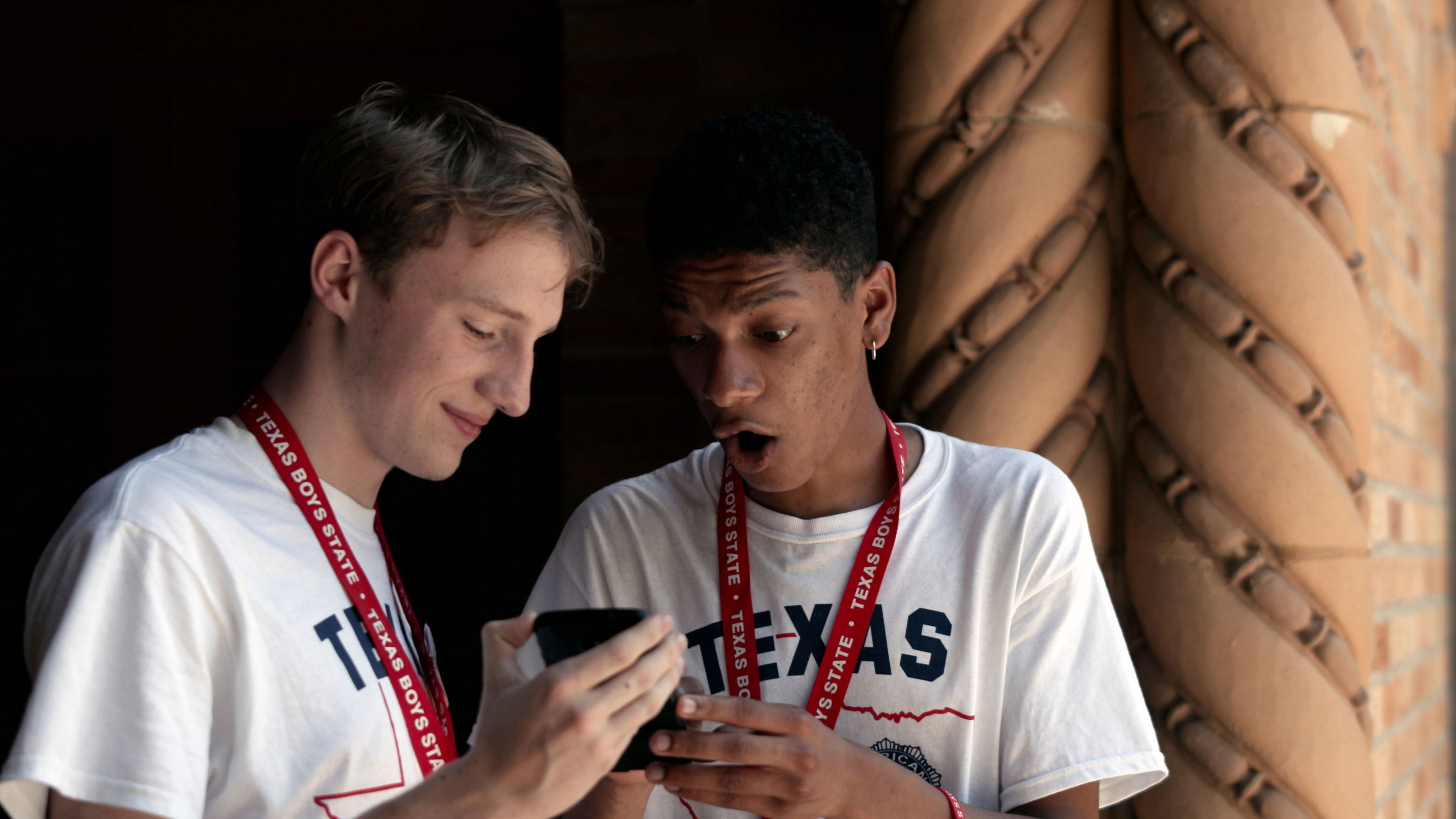 Post-screening Q&A: Boys State
This winner of Sundance 2020's US Grand Jury Prize for Documentary and Apple Original film chronicles an experiment in democracy as teenage boys from Texas compete in a large-scale re-enactment of representative government.
Boys State is a civics camp that attempts to teach over a thousand 17-year-old boys about how the American political system works. Over the space of a week, they are divided into two parties, the Federalists and the Nationalists, and encouraged to develop campaigns for a range of leadership positions with minimal adult interference. Crafting policies and parsing ideologies, the boys throw themselves into election machinations that soon get taken over by ambition, infighting and lust for power.
Directed by Amanda McBaine and Jesse Moss (The Overnighters, MIFF 2014; Speedo, MIFF 2004), this crowd-pleasing political coming-of-ager presents the USA in microcosm, hopeful and disturbing alike. Homing in on four of the boys as they ride the highs and lows of their campaigns, the funny but never facile Boys State exposes the fault lines in the greater system and suggests that, even in the midst of a cavalcade of dirty-dealing, it still may be possible for each side to meet in the middle of the divide.
Boys State screened as part of the MIFF 68½ program. In this post-screening Q&A, filmmakers Amanda McBaine and Jesse Moss, along with their remarkable subject Steven Garza, sit down for a virtual chat with film critic Stephen A Russell.