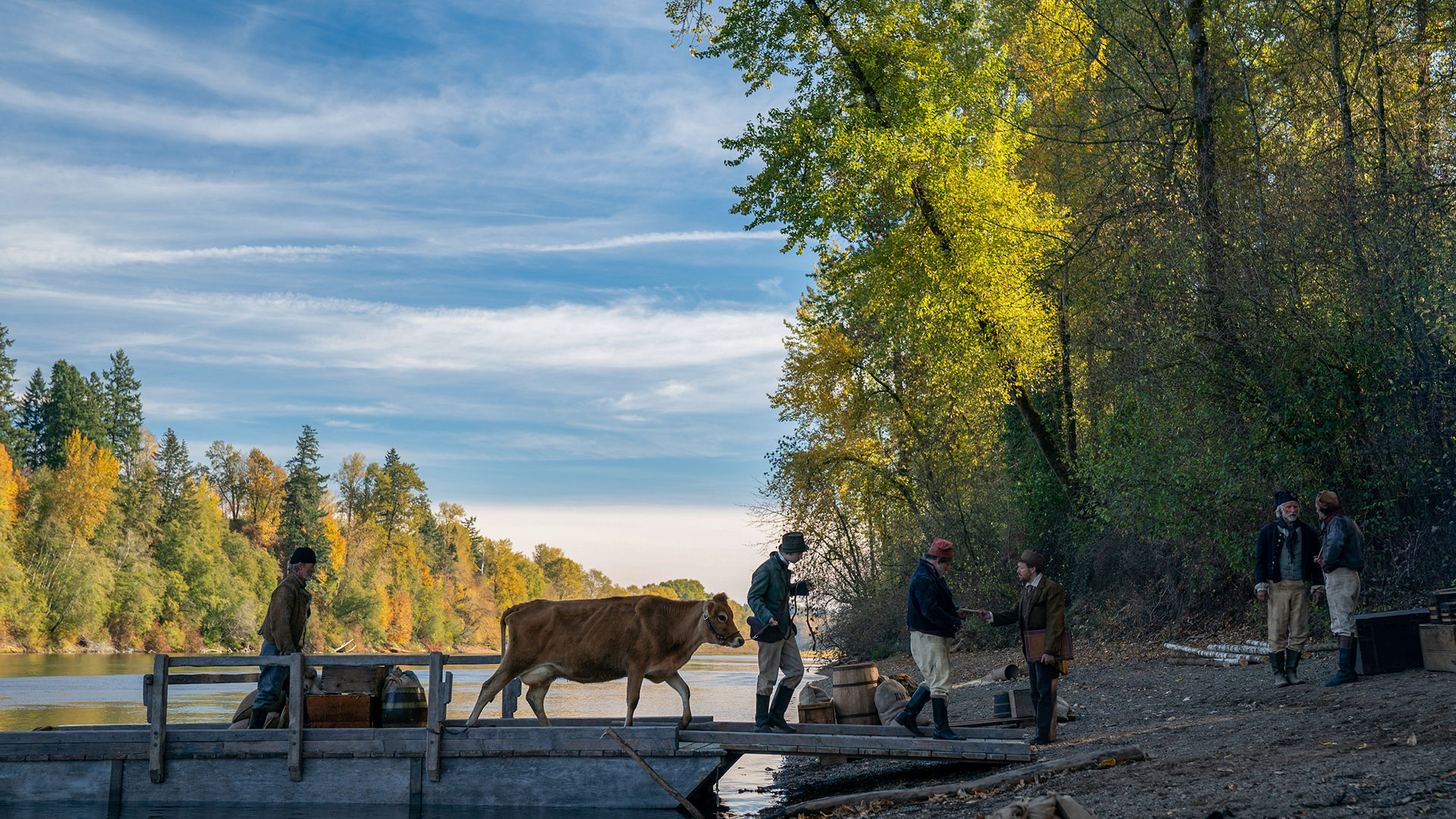 Post-screening Q&A: First Cow
In this stirring film by revered auteur Kelly Reichardt (Certain Women, MIFF 2016; Night Moves, MIFF 2014), an odd couple discover friendship and free enterprise on the American frontier.
Brought together by chance in the untamed landscape of early-19th-century Oregon Territory, an itinerant Jewish chef and a Chinese immigrant soon begin concocting schemes to collaboratively earn a living. The arrival of the region's solitary cow, owned by an English industrialist, provides the two men with an opportunity for entrepreneurship through the scones they bake and sell with the aid of some ill-gotten milk. But the popularity of their wares may come at a substantial personal cost.
Reichardt is one of the most exciting directors working today, beloved the world over for her minimalistic realism, outsider protagonists and distillation of wider social issues through the personal – all of which are masterfully realised in First Cow, which screened at the Telluride, Berlin, New York and Toronto film festivals to rapt reviews. MIFF 68½'s Opening Night film is a rich, poignant and gently observed tale of male companionship and the mythology of the American Dream.
First Cow screened as part of the MIFF 68½ program. In this post-screening Q&A, director Kelly Reichardt sits down for a virtual chat with programmer Kate Fitzpatrick.