Cannes Film Festival 2023 Report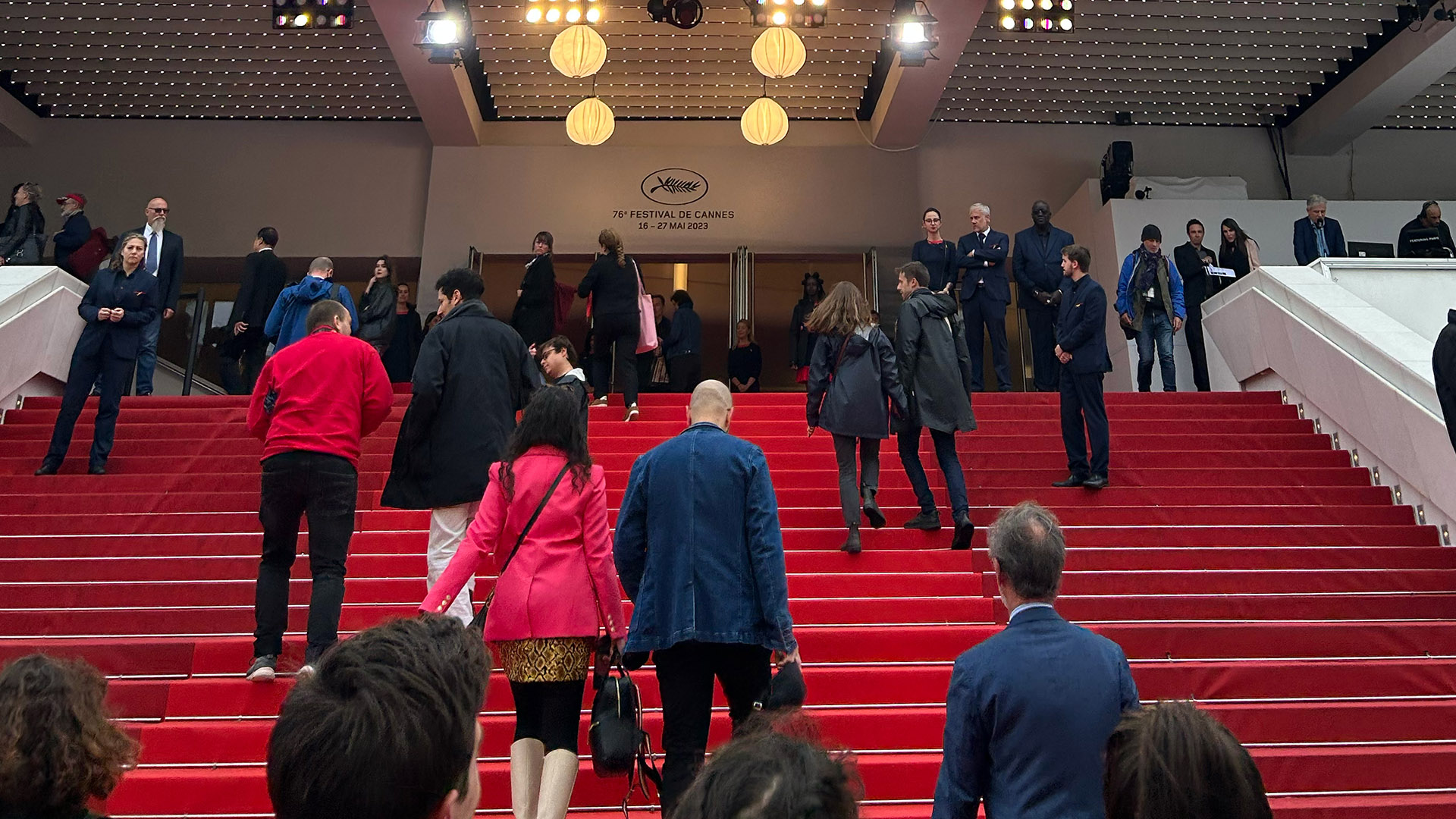 There may be only two months between the Berlinale and Cannes, but the difference is extreme.
Only in February, my programming colleague and perfect travel buddy Kate Fitzpatrick and I were bracing the bitter winds of wintry Germany during long film queues, only to be peeling off layers come May in the sunny – and rainy – south of France. Despite the change in weather, the long queues remained the same. But who can complain when you're about to see a much-feted world premiere and you remember that you've still got half of yesterday's croissant in your bag to fuel you.
The Croisette was heaving this year, with locals, tourists and industry types all jostling for a peek at the celebs in their glitzy finery – or just trying to get to their next film in time, which can be a difficult task! The most common question we are asked while travelling for MIFF is how many films we see per day. Generally speaking, on a normal day, five. And if the stars perfectly align and one of those movies doesn't run for four hours, or you don't need to try and get past the throng of people waiting for a glimpse of Martin Scorsese, six. That is to say: you get very seasoned at learning the shortcuts between cinemas, which are spread throughout the resort town (with some requiring a shuttle to get to), where to line up depending on where you're seated and, importantly, not to get to the Miramar cinema even a smidge late or you'll have to sit in the fold-out usher's seat (your thighs will not thank you).
No matter how hard you study it on the long flight over, the immensity of the Cannes program itself is nothing but daunting. Because it's split between distinctive program strands – some with their own programming teams, juries and prizes – there's ample opportunity to witness the latest much-hyped titles from major directors with decades worth of work behind them, as well as stunning debuts from artists whose names you'll hear much more in time. Both can be thrilling to witness.
The main competition was dominated by the work of directors with extensive filmographies, including Wes Anderson's bright and beautiful Asteroid City; French auteur Catherine Breillat's latest foray into sexual drama, Last Summer; and Todd Haynes's perfectly melodramatic and highly camp May December. I particularly loved Wim Wenders's meditative Tokyo odyssey, Perfect Days, and Justine Triet's cerebral exploration of the breakdown of a relationship, Anatomy of a Fall, which ultimately took out the top prize; however, I felt a deep and special love for the wonderful Alice Rohrwacher's La Chimera, which takes in death, Italian folklore, treasure and a gorgeously rumpled suit. I'd be remiss not to mention Jonathan Glazer's clear-eyed The Zone of Interest, probably my most anticipated and one that hushed a full audience into silence, leaving us to stumble out into the darkness – the implied horrors of the Auschwitz-set film particularly jarring against the superyachts throwing parties just offshore.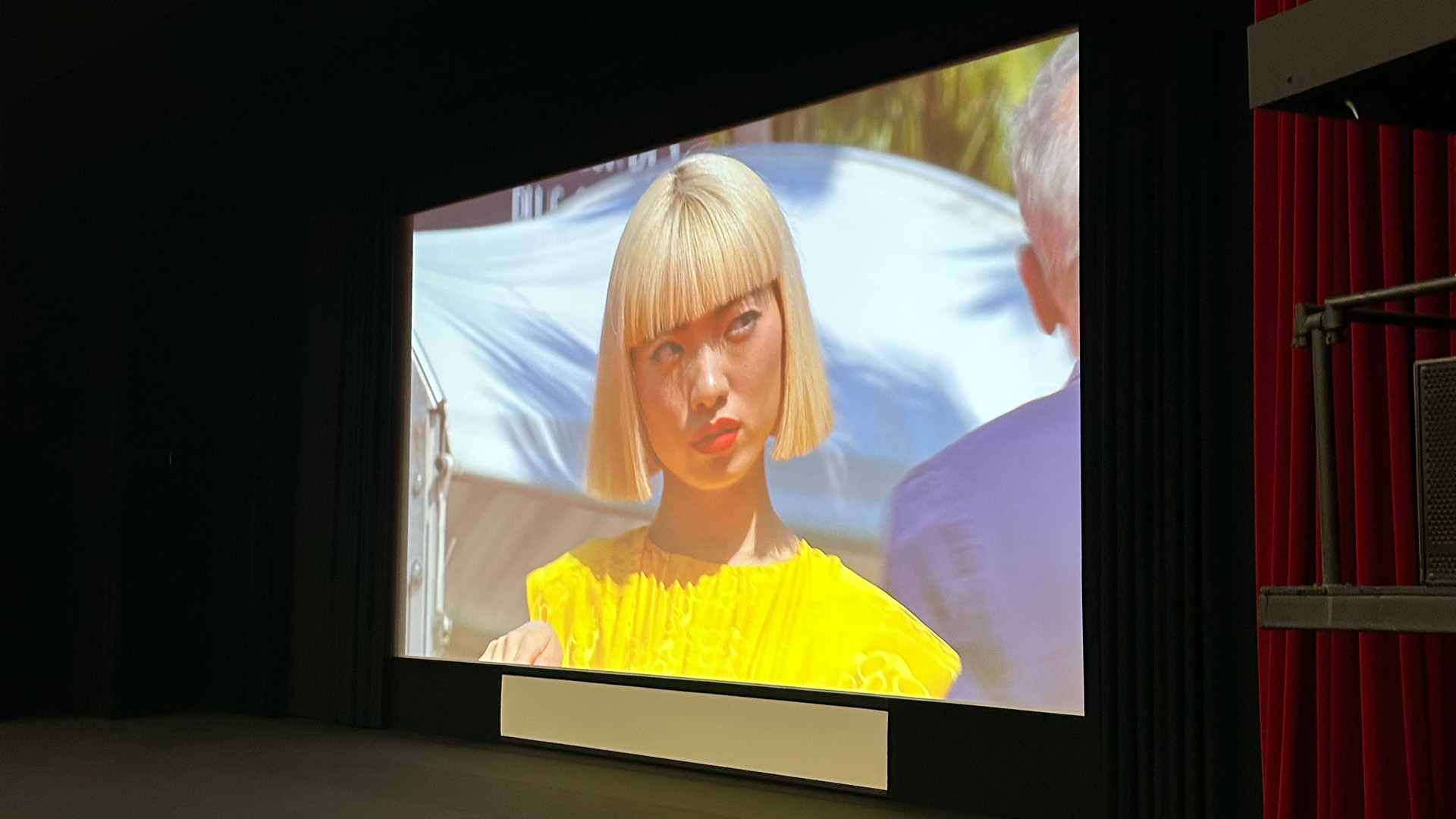 Above: Perfect Days at Cannes | Header: Cannes 2023

With my colleague taking in much of the Un Certain Regard strand (including the very buzzy and award-winning How to Have Sex by Molly Manning Walker), there were still a few highlights left for me, including the stunning hybrid doc The Buriti Flower by João Salaviza and Renée Nader Messora, with its focus on the history and future of the Indigenous Krahô community; the stark Mongolian drama If Only I Could Hibernate by Zoljargal Purevdash, through which I learnt how to help a dog reincarnate as a human (you'll have to watch it to see); and visionary documentary The Mother of All Lies by Asmae El Moudir, who turns her camera on her own family – both in human and puppet form.
Following the coastline a few blocks down, I spent a great deal of my viewing hours at the Théâtre Croisette, home of Directors' Fortnight (Quinzaine des Cinéastes) – always an intriguing mix of genres and ideas. Two favourites were both US titles: the directorial debut The Sweet East from celebrated cinematographer Sean Price Williams, an Alice in Wonderland–esque trek across contemporary America; and the hugely fun kid caper Riddle of Fire by Weston Razooli, with its magical interludes and grainy 16mm style. I had a particularly fun late solo viewing party at Bertrand Mandico's Conann, too: a wild, feminist reimagining of Conan the Barbarian full of glitter, gore and … cannibalism.
Down at the Miramar – always on time! – I saw much of the Critics' Week (Semaine de la Critique) strand, particularly enjoying Amjad Al Rasheed's tender but fiery Inshallah a Boy, about a widowed mother in Jordan fighting for her own and her daughter's rights; wild Malaysian teen body-horror film Tiger Stripes by Amanda Nell Eu (the best-dressed young cast at the premiere!); and the superb, politically minded drama Lost Country by Vladimir Perišić, set during the Milošević regime of the mid 90s.
Between the many, many new releases, I also managed to slip into a couple of sessions at Cannes Classics – a favourite selection every year. At the new and beautiful restoration of Record of a Tenement Gentleman (1947) by Yasujirō Ozu, I spotted Wim Wenders in the audience, just there to view on his own time. That's the beauty of Cannes: you never know what, or who, you're going to see. Best to keep your eyes open. And a croissant in your bag.

Kate Jinx
MIFF Programmer