Realising Desire: Choices and Sexuality in Ira Sachs's Passages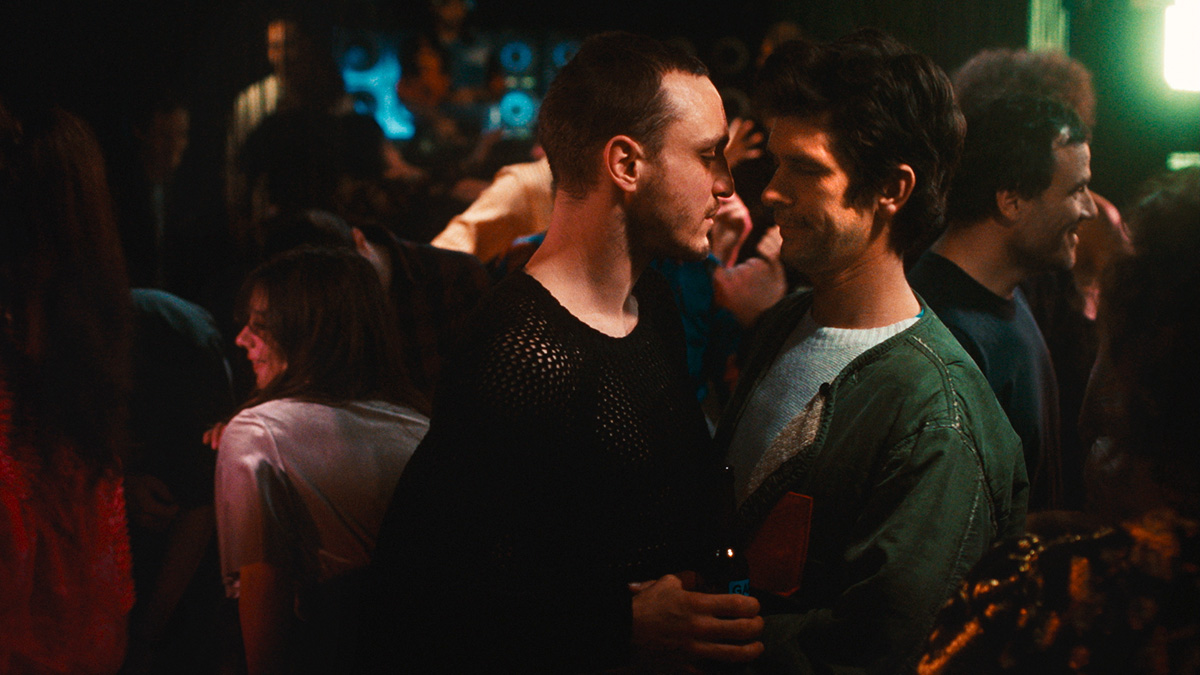 Critics Campus 2023 participant Charles Carrall analyses the messy ménage à trois at the heart of Ira Sachs's film, in which sex provides plenty of questions and few answers.
Passages (Ira Sachs, 2023) plays as a series of cascading choices that descend into madness. Fittingly, this descent begins on a staircase as Tomas (Franz Rogowski) directs one of the final scenes of his forthcoming film. "It's not that you have to come down the staircase; you want to come down the staircase," he says. "It's not even about the staircase." He raises his voice at the actor pretending to walk down the stairs. "This is just a transition moment!" he declares. The exclamation introduces to us both intention and inevitability, two primary concerns of the film we are entering into.
Sachs follows the choices of expatriate German filmmaker Tomas as he cycles around Paris, dances in nightclubs and has tons of passionate sex. According to his adopted language – the broken French he speaks between fucks – he works as a réalisateur: somebody who 'makes real', or realises something through the process of making. Whereas the director offers direction, the réalisateur realises, and direction is what Tomas lacks. As Passages unfolds, it becomes increasingly clear to everyone – onscreen, as well as in the audience – that he is merely caught in a perpetual cycle of realisation spurred by the pursuit of his ever-changing desires, with each realisation only engendering more wanting. What emerges is an epic triangulation of these desires.
Agathe (Adèle Exarchopoulos) forms the next corner of this triangle. When she's not having tons of sex, Agathe is an educator at a Parisian school – Exarchopoulos's second role as a schoolteacher, following her sexual tour de force in Blue Is the Warmest Colour (Abdellatif Kechiche, 2013). If that film was about a young woman who breaks up with her boyfriend after being seduced by a pretty woman with blue hair, then Passages is a film about a man in a crop top who breaks up with his husband after being seduced by a woman with a cheap fake tan.
The final point in the film's ménage à trois is Tomas's long-suffering husband, British stick-in-the-mud Martin (Ben Whishaw). Like Tomas and Agathe, and in spite of his increasingly unstable marriage, Martin has plenty of passionate sex. Martin is the first choice in that he was the original choice – the one Tomas made before the film had even begun. But, sadly, for most of Passages, Martin comes in second place. Seduced by Agathe's frankness, Tomas's eye – and junk – begins wandering away from his marriage.
Is this ethical non-monogamy, or the beginning of a conscious uncoupling? Have no fear, Passages proselytises: same-sex couples experience bed death too. Gay boys – they're just like us!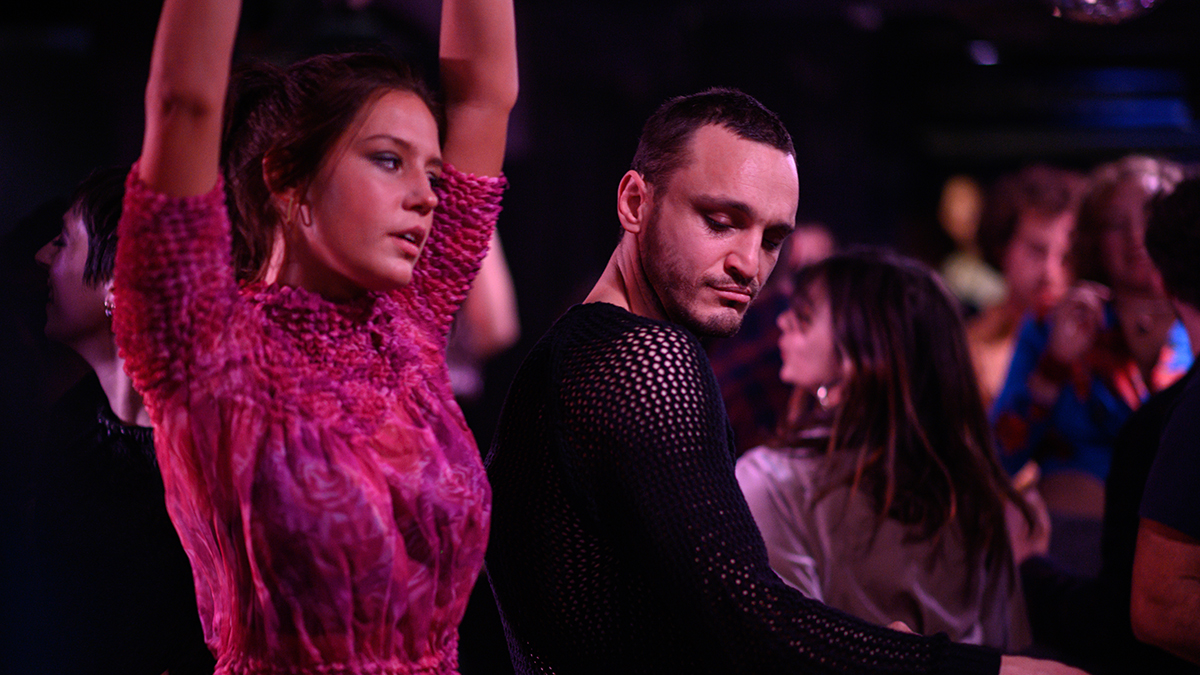 Passages

What begins as a film with two men in an ostensibly loving relationship quickly pivots, leading us back to the original sin: hetero-sex. "I had sex with a woman!" Tomas informs his husband. For Tomas, entanglement with a woman is "different"; while his same-sex relationship is relegated to the ordinary, the expected, hetero-sex is denaturalised as something novel. The commitment Tomas once made to Martin is greater than monogamy: it was a commitment to being gay, to only having sex with men. There is an unspoken agreement that to be a gay man is to never look back – even at the man fucking you from behind.
But Tomas – and Sachs – do away with such basic structures of sexuality. Is he gay, or has he been bisexual all along? Does it matter? The film is not so interested in pursuing these conversations about identity, which remain almost entirely unexplained between scenes. Passages is far more interested in sensation and excitement. Thrill and excitement become driving impulses for Tomas. As Slavoj Žižek puts it, "A desire is never simply the desire for a certain thing; it's always also a desire for desire itself – a desire to continue to desire." Tomas is chasing something that continues to recede; this is a film – remember that opening scene – that declares itself as a transition moment. For Tomas, total pleasure is the pursuit of pleasure.
In his pursuit, he sticks his finger inside Agathe, and the camera pulls in to his stare. Has he washed his hands? Probably not – he is in France, after all. Back at his old apartment, Martin is butt-fucking Tomas. The vaginal canal and the rectum are once again placed side by side. In and out and in again. Are these the 'passages' the film is asking us to consider?
Later, we discover that Agathe has fallen pregnant. Tomas has swapped futile (anal) sex for reproductive, vaginal sex. Tomas, the réalisateur, is finally capable of making something real. "Was it intentional?" Martin asks his sort-of ex-husband, and we are left with the multiplications of Martin's single question. "I knew it was a possibility," Tomas sort-of replies. Did they choose to get pregnant? Is unprotected sex tantamount to choosing pregnancy? And is leaving it to chance a sort of choice in itself?
Of course, pregnancy is all about choice. It has been since the Bible. Take the following passage, from Deuteronomy 30:19: "I have set before you life and death, blessing and cursing: therefore choose life, that both thou and thy seed may live." Agathe has an abortion, choosing both life and death. Unsurprisingly, Tomas withholds this from his now ex-husband. Agathe is resolute: she cannot start a family with these two men.
Tomas, true to form, returns to Martin. While they play-fight over a Viagra tablet as a sort of pharmacopornographic foreplay, Agathe is left with all the post-coital mess; she must choose the red pill and administer her own medical abortion. One pill makes it grow, and one promises to make it all go away.
The film reaches its natural conclusion: Tomas and Martin must choose to part ways one last time. Passages leaves us hanging on the promise of the little death. In the final shot, Tomas is back on his bike. Once again, his direction is totally unknown.

Passages screened as part of the MIFF 2023 program.
MIFF Critics Campus is presented by VicScreen.