In the Warmth of a Frozen Sun: Anthony Chen on The Breaking Ice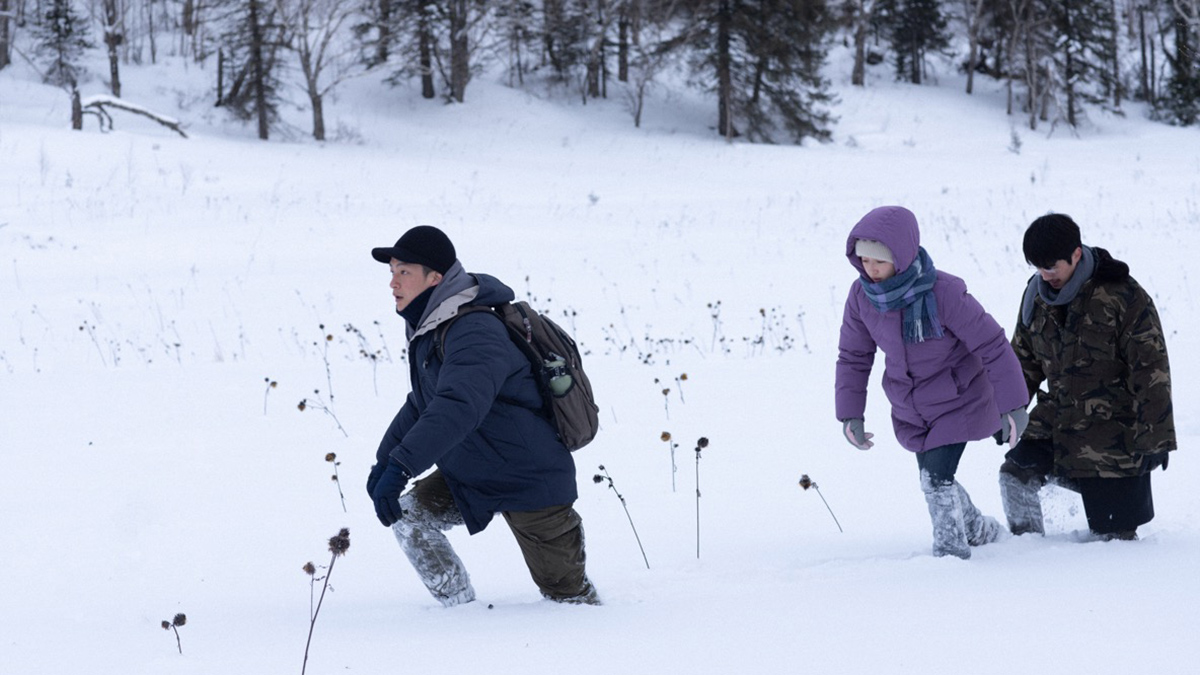 Critics Campus 2023 participant Đăng Tùng Bạch speaks to director Anthony Chen about his latest feature, an exploration of the burning passion of youth in a cold climate.
In the city of Yanji, in the far north of China, landscapes freeze over during winter. "Water solidifies in cold temperatures, and it's a very quick process," director Anthony Chen says. "But … with some heat, it just melts away."
Chen is discussing the metaphor at the heart of his latest film, The Breaking Ice (2023), a Yanji-set feature that eloquently sculpts together a love triangle involving three adrift young adults – Haofeng (Liu Haoran), Nana (Zhou Dongyu) and Xiao (Qu Chuxiao) – whose bond forms as quickly as it dissolves. Under the blanket of snow, their secrets boil, revealing the agonies that haunt them: Nana reminisces about her days of figure-skating; Haofeng chews on ice cubes and battles with his mental illness; Xiao, driving through the same icy roads every day, is entrapped in a life without direction. All three protagonists are stuck, frozen in place; but with the warmth of one another's company, their lives move forward.
Chen notes that a lot of the details about the protagonists came from the actors portraying them; for example, Xiao rides a motorcycle in the film because Qu does so as a pastime in real life; and Nana is a former figure-skater because Zhou was an athlete in her youth. This approach to developing the characters only worked because of Chen's decision to build the film around the cast and location rather than a story. "The actors were on board before I had a screenplay. It wasn't until ten days into production [that] I actually [had] a completed script," he recounts.
This creative process resulted in a story that is hazy and dreamlike – unlike some of Chen's previous works, which are known for their acute precision with details. Both Singapore-set domestic realist dramas, Ilo Ilo (2013) and Wet Season (2019) demonstrate an observational style that is largely absent from The Breaking Ice. Instead, it invites audiences to not only watch the characters' journeys, but also seek to understand them.
"I wanted to understand the so-called 'lost generation' of China," Chen explains. He was bewildered by something he read about the country's youth during the COVID-19 pandemic: the countercultural movement tang ping, or 'lying flat', which arose in opposition to China's '996' working-hour system (9am–9pm, six days a week). Emerging amid the pandemic, tang ping embodied young adults' rejection of economic materialism. Reading numerous articles on the matter, Chen began to understand the multitude of problems facing youth in China, including unemployment, issues with self-image and mental health concerns.

The Breaking Ice

Through The Breaking Ice, Chen sought to express empathy with young people and their seemingly perpetual struggles. In the film, the main characters' vulnerabilities end up being embodied in ephemeral statuettes; these come together into a breathtaking ice sculpture, which they place under the frosty mist of Changbai Mountain, where the North Korean border towers above the three protagonists.
"I did a lot of research on [Changbai Mountain], and what fascinated me about it was this famous Korean legend about a bear and a tiger," Chen says. "In short, the bear turns into a woman. And she gives birth to a prince who becomes the founding father of modern Korea." This hint of magic carries the characters through the final act of the film, where the line between dream and reality becomes buried under layers of snow. Here, the ice-covered forest envelops the protagonists in a transient and quiet moment of metamorphosis, followed by tender and passionate departures.
Despite being set against boundless frozen landscapes, The Breaking Ice's story maintains the blazing intimacy of its young protagonists. Chen observes how, even as he strayed from the social-realist tendencies of his previous work, he retained the rapport among characters that his films are known for: "Sensibility doesn't change. That's what I realised: no matter how large or small a story is, my sensibility as a filmmaker stays the same."
The Breaking Ice has reaffirmed Chen's filmmaking identity. As the world froze in place, his works have been coming out like a blizzard: 'The Break Away', his entry in the omnibus feature The Year of the Everlasting Storm (various directors, 2021), marked Chen's first collaboration with actor Zhou Dongyu; Ajoomma (He Shuming, 2022), co-produced by Chen, was Singapore's 2023 Oscar entry; and Drift (2023), which premiered at this year's Sundance Film Festival, was the director's first English-language feature. Amid Chen's busy calendar, The Breaking Ice seems to have come together and melted away into his hindsight in a short space of time – perhaps adding one further layer to the 'ice' metaphor the film invokes.

The Breaking Ice screened as part of the MIFF 2023 program.
MIFF Critics Campus is presented by VicScreen.