"We Forget That We Are Part of Everything": Lila Avilés on Tótem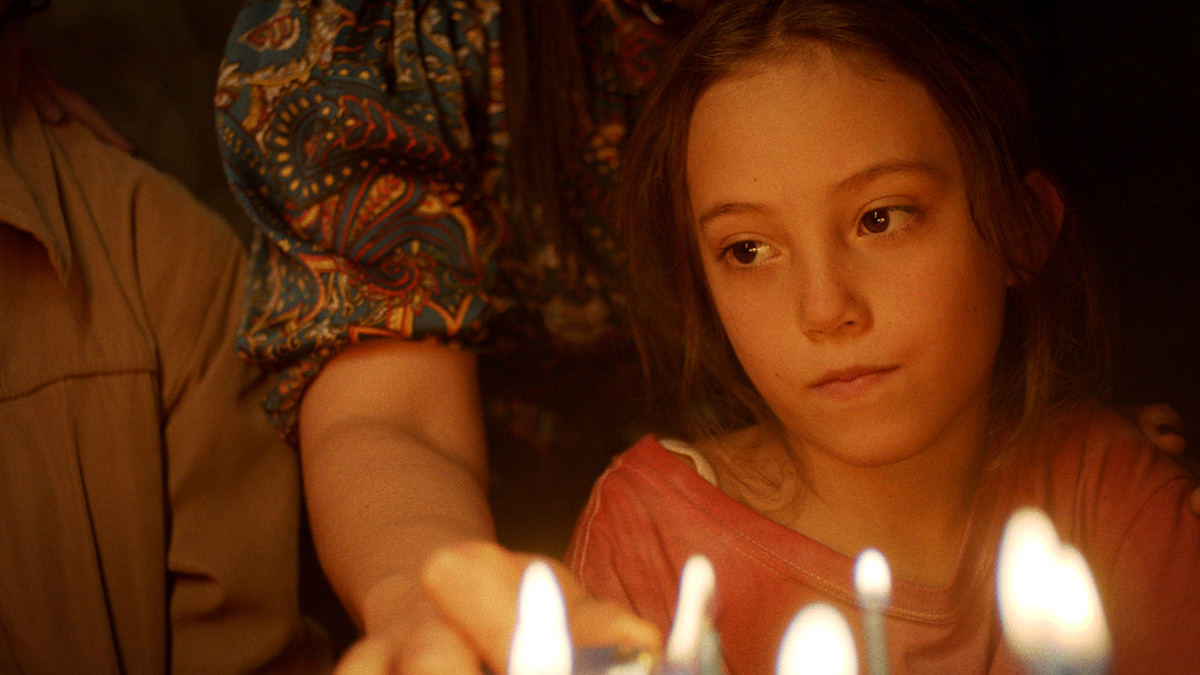 Critics Campus 2023 participant Eric Jiang speaks to writer/director Lila Avilés about her intuitive approach to casting and its central role in creating the immersive, deeply empathetic atmosphere of Tótem.
Lila Avilés continually returns to the word 'spirit' when describing her approach to filmmaking. Every aspect of her directing, from casting to shot selection and beyond, is underpinned by the pursuit of an indescribable vitality, sustained by both her precise craft and her generous capacity for feeling. It's a word that's reflective of her second feature, Tótem (2023) – a film that feels like a warm, inescapable hug.
In the film, seven-year-old Sol (Naíma Sentíes) wanders through her aunt's house as guests filter in for her father's birthday. It might be his last. The gravity of the occasion weighs on each guest in some way or another, but it also wrings out every ounce of joy, care and intimacy in a whirring collection of moments between friends and family.
Though the film is ostensibly from Sol's perspective, we still feel with all of the party's attendees. Avilés laments the way that adults tend to write off younger children, assuming "they know nothing". But she also points out that "everyone has an essence of what the relationship is between our family, our parents". Tótem shows us that young people perceive more than we think; the film immerses us in a moment of an older generation bickering, then moves on to a pair of bored teenagers before settling right by Sol's eye level moments later as she quietly observes. She might not comprehend all of the details, but there's something at the heart of these adult matters that she understands perfectly.
Glimpses of different connections in the party are both intense and expansive –everyone deserves a moment of being seen. That interconnectedness and empathy also extends to the film's animal visitors. "We're a part of a lot of things," says Avilés, "animals, energy, mountains, other people." In Tótem, we feel connected to the most overlooked members of living world: Sol collects snails; a mantis lingers on a house plant; a scorpion scurries into the cracks. "We forget that we are part of everything," the director remarks. "And we forget that we are animals."

Tótem

Avilés describes her visual style as being documentary-like, with her preference for long, unflashy takes. A scene may capture characters "laughing and crying and doing a lot of things", she suggests. "But you do not cut. It is what it is." Continually using long takes, the director admits, can be difficult. But once she lets the scene breathe, she tries "to find that wave", an energy tied to performance and rhythm. "You give time to watch what's happening," she explains. "Then sometimes a small thing like a movement of the eye conveys something much bigger than when you're cutting all the time."
Avilés has faith in the immediacy of the moments she realises. "I don't want to push emotions on the audience," she offers. There's no need for an extreme close-up of a face to point out a particular expression – we're already right there feeling it, wholly immersed in that character's existence.
In using this approach, casting was extremely important, and Avilés suggests that something deeper and more ineffable than onscreen presence underlies her casting process. She mentions that the star of her last feature, The Chambermaid (2018), remains one of her good friends, and she also describes meeting potential cast members to test the impression of being near something – a feeling followed by a working relationship that develops into something more: "You take care of them, but they will take care of you."
Avilés notes that she can sometimes be a control freak, but ultimately trusts the instincts and abilities of her performers. Creating a scene, she says, is like throwing a party: "You bring the best food, the best music; you can try to build the best atmosphere. You need to put attention to who is invited to the party." But then, she says, you need to let go: "You need to let them dance."

Tótem screened as part of the MIFF 2023 program.
MIFF Critics Campus is presented by VicScreen.