Venice International Film Festival 2023 Report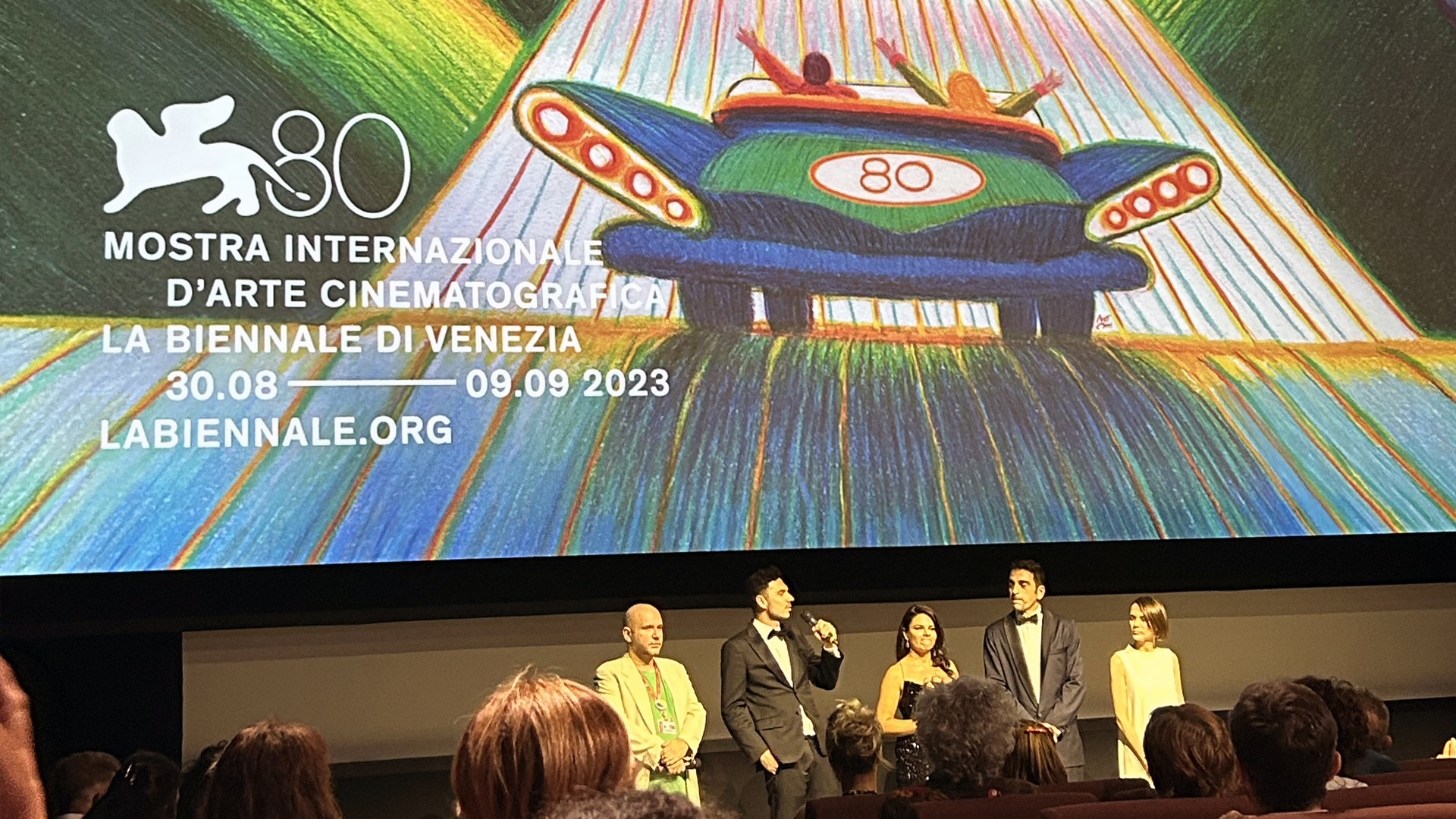 What I knew about Venice before September this year was all from the screen – the dark alleyways of Don't Look Now, the majesty (and ultimate tragedy) of Death in Venice, a brief sojourn in The Souvenir, the romance and secret-keeping of Summertime, and the louche linen lifestyles of Brideshead Revisited – and so, when I realised I had a spare trio of days on my hands while in Europe, I decided I should probably see it for myself.
The Venice Biennale (La Biennale di Venezia) was established in 1895 as a broad international art exhibition, with specific strands dedicated to music, theatre, architecture and dance added to its umbrella over the last 120 years. What we now know as the Venice Film Festival first emerged in the August of 1932, making it the oldest film festival in the world, and the first of the 'Big Three' in Europe alongside Cannes and Berlin. It opened that year with Rouben Mamoulian's Dr. Jekyll and Mr. Hyde and has been through many different curatorial and political iterations since, including a brief stint as the 'Italian–German Film Festival' from 1940 to 1942.
Unveiling its 80th edition this year, the Venice International Film Festival was – like its peers – in a slightly different operational mode, given the current SAG-AFTRA strikes preventing the appearance of starry casts on red carpets (and arriving fashionably late to press conferences, à la Florence Pugh in 2022 with an Aperol Spritz in hand). The first known casualty was the already announced opening-night film, Luca Guadagnino's Challengers starring Zendaya and Josh O'Connor (and written by Past Lives director Celine Song's partner Justin Kuritzkes), which was pulled from the festival for a future, post-strike release date.
Unperturbed by this, and although only a week-and-a-half had passed since MIFF had wrapped up its 2023 edition, I found myself again in the dark, but this time on the other side of the world, already on the hunt for next year's line-up. Screenings for the five main programming strands – Venezia 80 (Main Competition), Out of Competition, Orizzonti (Horizons), Orizzonti Extra and Venice Classics – alongside selections in the independent, parallel critics' strand (Settimana Internazionale della Critica, or SIC) all take place on the Lido, an island in the Venetian Lagoon that is a short ferry or vaporetto ride from the main tourist spots. The festival's impressive Venice Immersive section, which is dedicated to XR works, is given its own island: Isola del Lazzaretto Vecchio.
I arrived during the main week of the festival, after many of the bigger titles like Sofia Coppola's Priscilla, Ryūsuke Hamaguchi's Evil Does Not Exist and Yorgos Lanthimos's ultimate Golden Lion winner Poor Things had screened. Still, I managed to fit in a few competition titles including Giorgio Diritti's Lubo – a three-hour, decade-spanning epic starring Franz Rogowski (seen in MIFF 2023's Disco Boy and Passages) in the title role, a nomadic man of Yenish descent drafted into Swiss military service who searches for his children after they are taken as part of the very real eugenics-influenced national program known as Kinder der Landstrasse (Children of the Road). In this winding tale of revenge and occasional romance, Rogowski further cements his current leading-man status, his slippery masculinity filling every frame.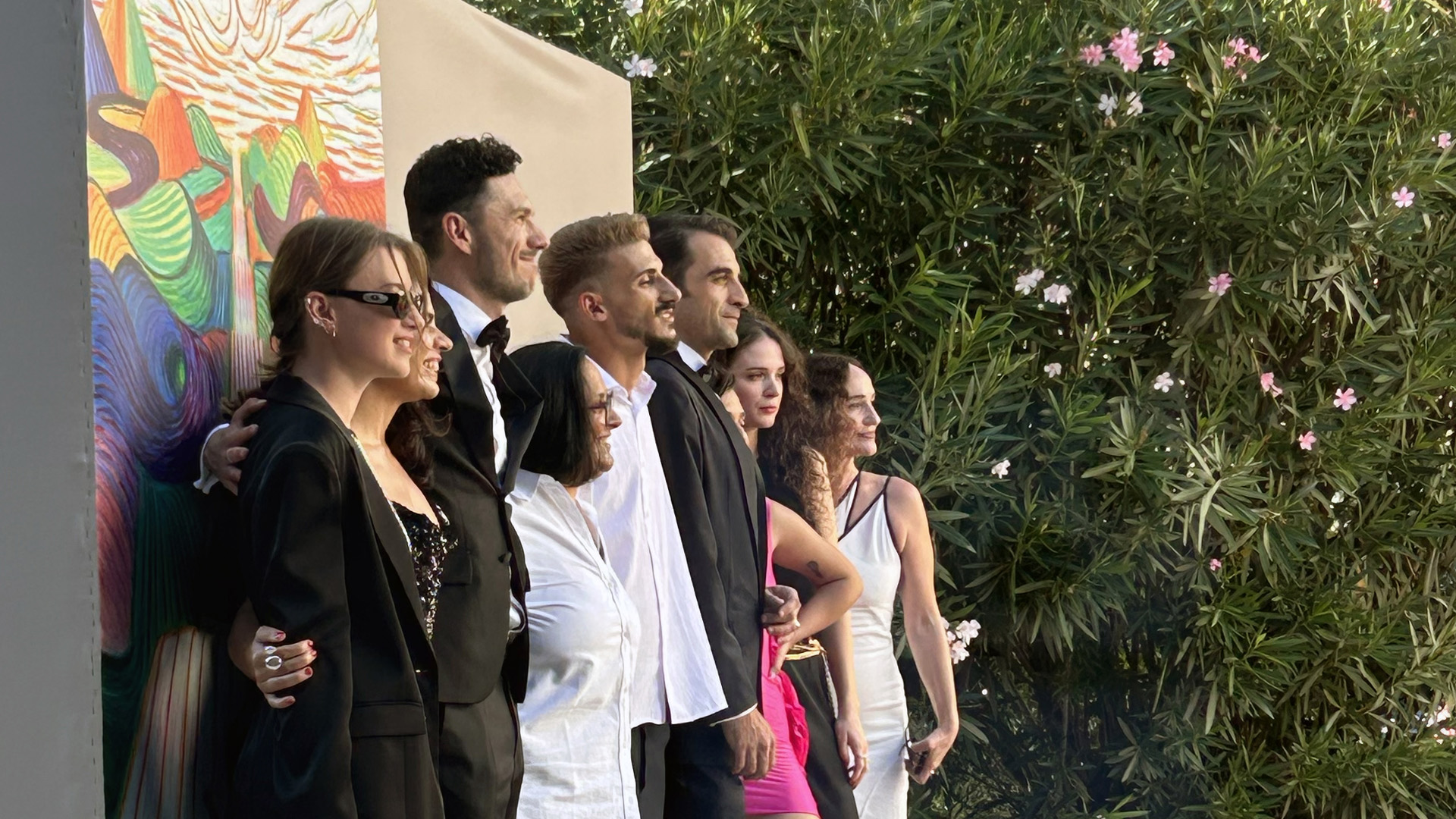 Above: Director Goran Stolevski with cast and crew | Header: Venice Film Festival 2023

The Lido itself has the relaxed energy I had hoped for from an Italian film festival, perhaps naively. The hot late-summer sun beat down on the main cinema precinct, and attendees lolled about on grass by the water, coffees and Camparis in hand while sorting through schedules. Industry mixers and film parties took over a nearby section of the canal, a Hollywood Reporter yacht invariably docked nearby, the prosecco flowing before a slight rush to catch the last vaporetto home. Elsewhere in Venice, I ran into festival acquaintances in bars, galleries and cicchetti spots – everyone trying to fit a little bit of the beautiful, ancient city in between sessions.
The main highlight of Venice – a new love of Cynar spritzes aside – was attending the world premiere of Housekeeping for Beginners, the third feature from the incredibly talented Melbourne-based writer/director Goran Stolevski, whose previous films You Won't Be Alone and Of an Age both screened at MIFF in 2022, the latter our Opening Night Gala selection. Screening in the prestigious Orizzonti strand devoted to "films that represent the latest aesthetic and expressive trends", largely made by emerging talents and those working in the independent sphere, Stolevski took out the Queer Lion for his new work, awarded to the best film with LGBTQIA+ themes. Shot in Macedonia, the film follows a family – formed by birth and choice – in free-wheeling grief, readjusting to a new household dynamic further complicated by external pressures, both societal and governmental. Tender and fierce, it was met with a lengthy standing ovation and followed by an insightful conversation with cast and crew.
My three days of Venice over, crammed with films, pistachio gelato and a bit more of a tan than I'd bargained for, I headed to London. Just in time for a heatwave and – because I'm nothing if not a clichéd cinema obsessive – headed straight back into the dark for the Open City Documentary Festival. Now in its 13th year, the festival has become a favourite of mine with its unique program of narrative and experimental nonfiction, and rare chances to see older works made on film alongside illuminating introductions from artists and archivists alike. Running across several venues including the Barbican, Tate Modern and Bertha DocHouse, I consistently find myself mostly stationed at the ICA with its way-too-tempting, well-stocked bookshop attached. Sunshine is overrated anyway, right?

Kate Jinx
MIFF Programmer