New York Redux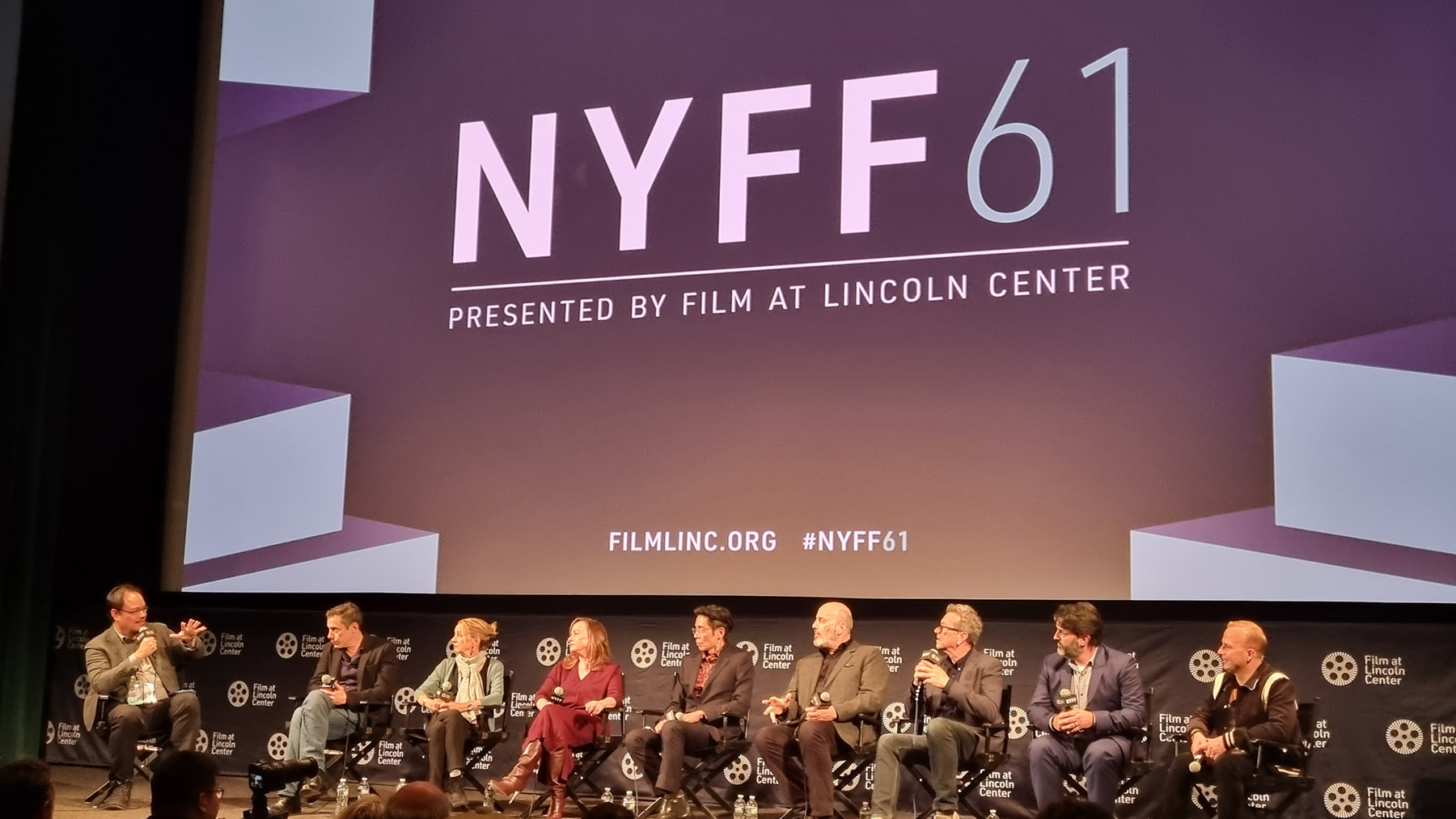 A delightful twist of fate led me back into the embrace of New York City for a second time this year, conveniently in time for the New York Film Festival.
Shortly after the dust had settled on MIFF 2023, I found myself again hustling from screening to screening and ensuring I got my intake of coffee, nut bars and the occasional bagel; festival survival techniques are ubiquitous no matter who or where you are.
Despite a state of emergency being declared due to flash flooding across all five boroughs (which stranded me in Brooklyn and prevented me from seeing a morning Press & Industry screening of Poor Things – woe!), the weather cleared, and I ventured into Manhattan for the Opening Night. Headed by Todd Haynes's delightfully camp May December (MIFF 2023), it was followed by an afterparty at the iconic Tavern on the Green in Central Park – a relatively low-key but entertaining night of industry hobnobbing with all manner of associates.
Over the next week, I consumed as much cinema at the festival as I could, from hotly anticipated titles to obscure revivals. Highlights included Bertrand Bonello's enigmatic and daring The Beast, starring the luminous Léa Seydoux and an (n)ever-better George MacKay; Radu Jude's latest wild and searing masterwork, Do Not Expect Too Much From the End of the World; and the restoration of multidisciplinary artist Niki de Saint Phalle's surreal and otherworldly Un rêve plus long que la nuit. I also watched the blockbuster biographies Maestro, directed by and starring Bradley Cooper as a near-caricature of Leonard Bernstein, and Priscilla, Sofia Coppola's relatively muted portrait of one of the most famous muses and wives of music history.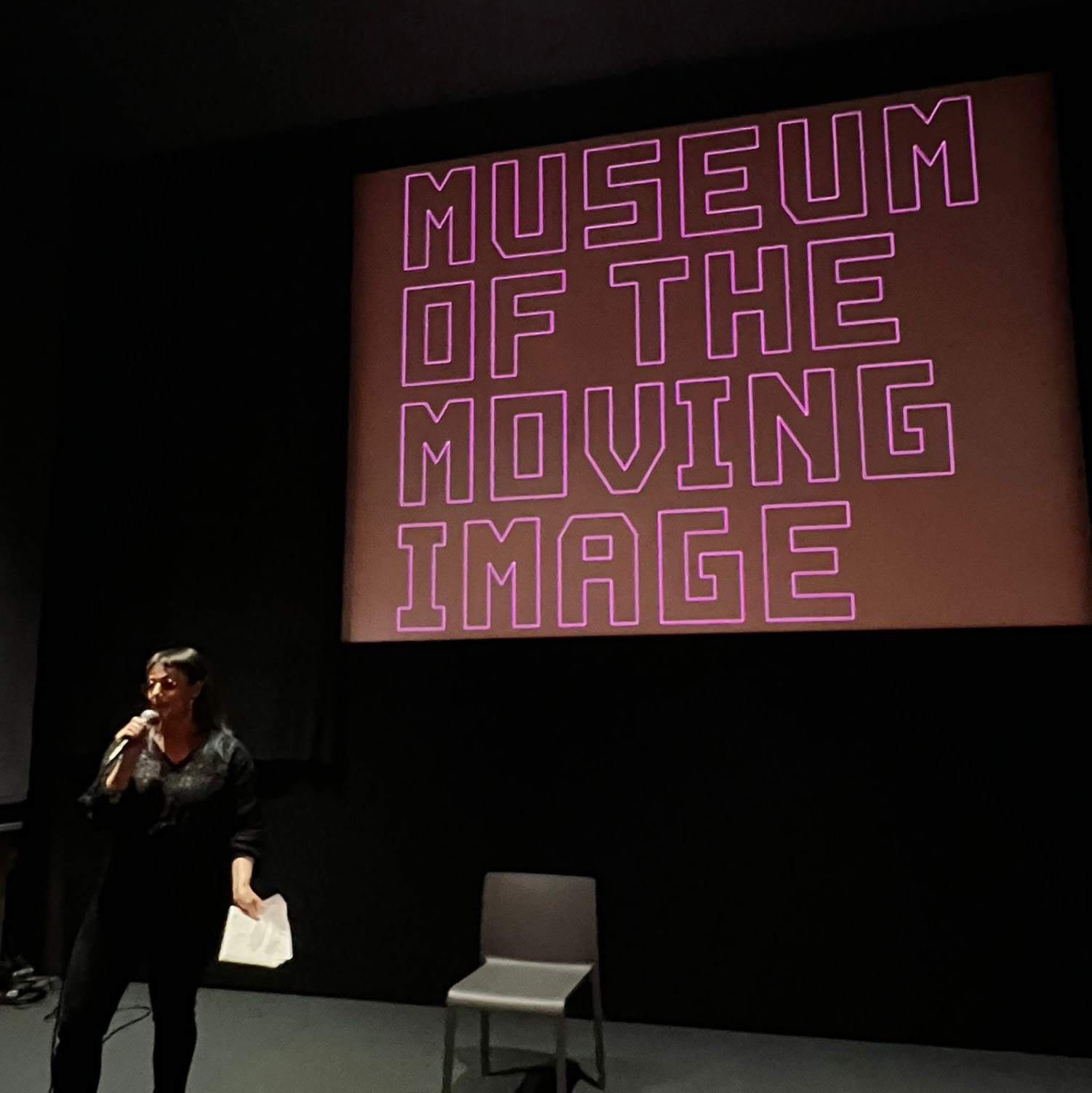 Above: Mia Falstein-Rush speaking at the Museum of the Moving Image | Header: New York Film Festival 2023

After returning from London, where I also attended the London Film Festival with my colleague Kate Fitzpatrick (read her report here), I had the distinct privilege of presenting a program at New York's Museum of the Moving Image. As a part of the Infinite Beauty program, a series that celebrates Muslim and MENASA (Middle East, North African and South Asian) identities onscreen, I presented an extract of the Safi Faye retrospective I programmed for this year's MIFF in the form of Two by Safi Faye.
By chance, the screening was attended by Milisuthando Bongela, director of the stunningly poetic Milisuthando (MIFF 2023). It was lovely to finally meet!
Later that night, I attended the Closing Night of NewFest, New York's leading LGBTQIA+ film festival, where Director of Programming Nick McCarthy spoke about foregrounding care and the real community that festivals can provide. This set a beautiful backdrop for a continuous stream of tears for Andrew Haigh's latest, All of Us Strangers, a haunting, emotional tale of absence and intimacy starring darlings Andrew Scott and Paul Mescal.
Since then, I've greedily indulged in the abundance of cinema in this city both good and bad, like the 35mm screening of Martin Scorsese's singular New York, New York at the Metrograph and a special preview of Dicks: The Musical at the Alamo Drafthouse in Brooklyn, with Nathan Lane in attendance (shame that neither Megan Thee Stallion nor Mullally could be there as well!).
And so, in my final days on this continent, I'll be doing one last stop-off to attend the New Orleans Film Festival – laissez les bons temps rouler!

Mia Falstein-Rush
MIFF Program Manager