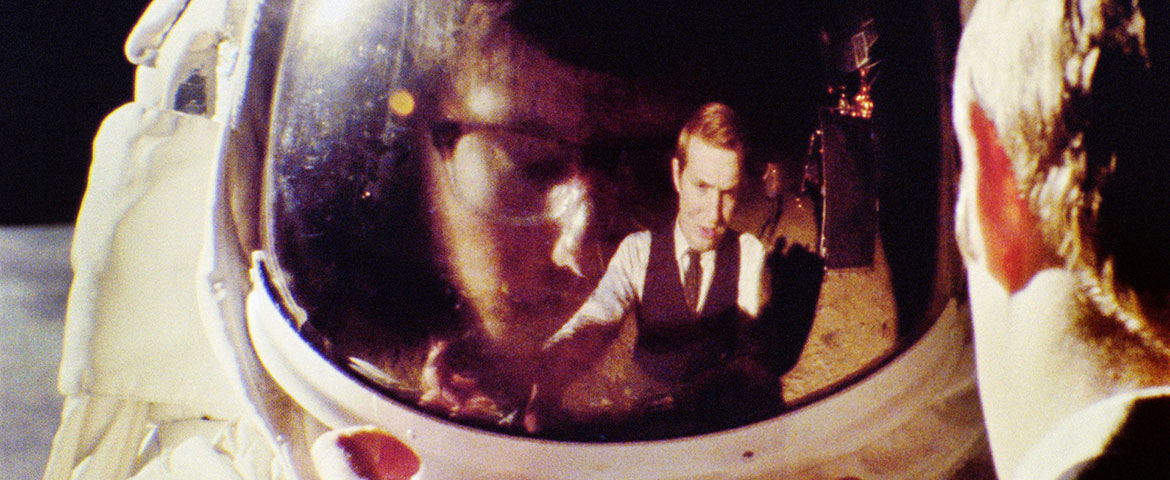 1967. Two CIA agents posing as documentary filmmakers infiltrate NASA to weed out a Russian spy, but what they uncover is a conspiracy that could shake the space program to its very core.
Following up his Slamdance-winning cult hit The Dirties (MIFF 2014), filmmaker Matt Johnson takes his pastiche docudrama style to the conspiracy-riddled space race at the height of the Cold War.
Johnson and his crew actually snuck into NASA themselves under the pretence that they were making a documentary about the moon landing, and tweaked the footage they shot to fit seamlessly within their grainy period piece. The result is an immensely entertaining thriller that plays into all the alternate-history paranoia you could hope for, complete with a visit to the set of Stanley Kubrick's 2001: A Space Odyssey.
"A super 8mm / 16mm pastiche of conspiracy theory movies and Woody Allen's Zelig, the film is a supremely entertaining ride." – Vancouver International Film Festival Blog