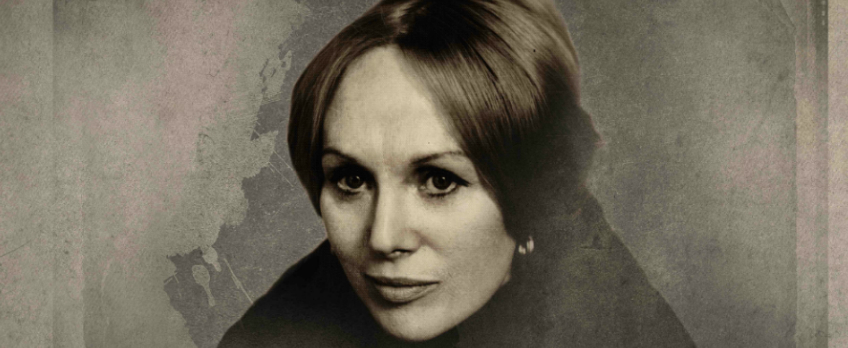 Down the Rabbit Hole – A Documentary Experience
Posted by Bianca Went, University of Melbourne, Screen & Cultural Studies, School of Culture and Communication, Graduate Student and MIFF 2016 intern.
The documentary format has been experiencing a renaissance over the past five years. With the new true crime obsession taking over popular culture, it's impossible to avoid jumping on the bandwagon. And, sometimes, jumping on the bandwagon can be kind of like falling down the rabbit hole. As anyone who's watched Making a Murderer (Laura Ricciardi, Moira Demos, Netflix, 2015) in less than 24 hours, or has suddenly found themselves eight hours deep in a Louis Theroux binge-session knows, it kind of gets away from you.
The list below is a bit of a guide to the natural progression of these accidental benders, wherein you emerge a dinner party expert on a topic that is niche, sad, curious or strange.
The Film: The Jinx (Andrew Jarecki, HBO, 2015)
This HBO series is an incredible story of true crime on a HBO budget for cinematically stunning recreations. Robert Durst is a multimillionaire whose life has been littered with tragedy and death, and Jarecki – ever the manipulative filmmaker and editor – has found an incredibly fascinating subject in the strange heir.
The Follow-Up: The Staircase (Jean-Xavier de Lestrade, 2004/2013)
Undeniably the spiritual older-brother to The Jinx, The Staircase sees tragedy visit another opulent household with starkly different results.
The Director: Capturing the Friedmans (Andrew Jarecki, HBO, 2004)
Jarecki's first feature and another portrait of an elusive family, Capturing the Friedmans (which screened at MIFF in 2003) is a film that questions notions of kin and trust, as well as the word of children. Must-see viewing for anyone who enjoyed The Jinx.
The Rabbit Hole:
Jarecki also directed a dramatisation of the Durst mystery in All Good Things (2010), which is not a great work of art but an interesting companion piece nonetheless. Making a Murderer is also good watching for the true-crime fiend, although a significantly less concise series. Also recommended: listening to the Serial podcast (Sarah Koenig, WBEZ, 2014) for a tragedy whose solution is even less clear.
The Film: Prophet's Prey (Amy Berg, Showtime, 2015)
Amy Berg's "trilogy" on the systematic abuse of children within power institutions combines many strong films, but the MIFF 2015 film Prophet's Prey is particularly haunting. Her focus here is on Warren Jeffs, the former leader of the Mormon off-shoot sect the Fundamentalist Church of Jesus Christ of Latter-day Saints. The collection of footage and recordings alone are enough to paint a gripping portrait of religion gone awry, however under Berg's steady hand, Prophet's Prey becomes a damning indictment of unbridled patriarchal power.
The Follow-Up: Mea Maxima Culpa: Silence in the House of God (Alex Gibney, HBO, 2012)
If you're looking to further your breadth of knowledge surrounding the abuse of children with religion (not the most uplifting of topics), the Catholic church is sadly filled far and wide with tales worth documenting. However, Gibney – who will be mentioned again on this list – tells the story of an abusive priest within a deaf school. It's tough to watch, but ultimately hopeful as Gibney shows these men speak out so loudly against their abuser.
The Director: Deliver Us From Evil (Amy Berg, Lionsgate, 2006), An Open Secret (Amy Berg, 2015)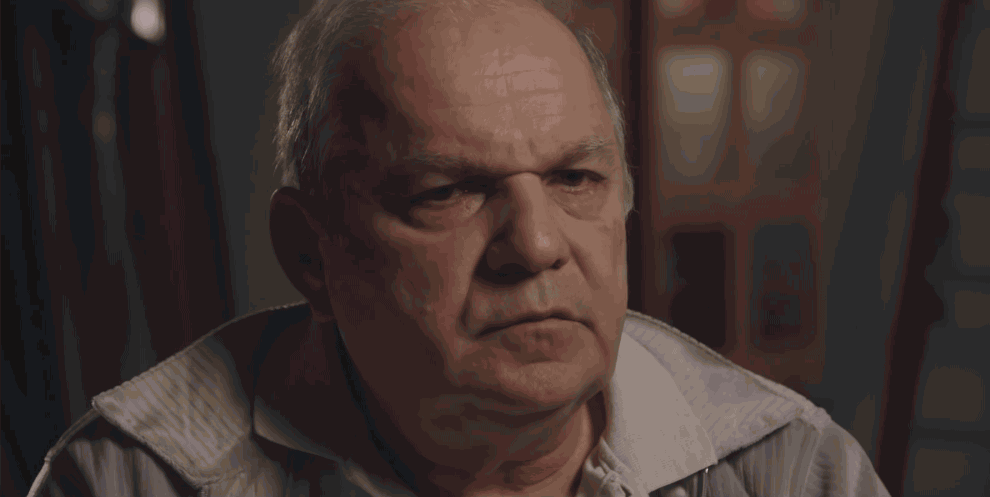 It is impossible to choose between Berg's other films in what is considered her "trilogy," as they both add to the overall narrative of systematic abuse Berg is trying to tell. Deliver Us From Evil speaks directly to the Catholic church (again), and An Open Secret is yet to get a wide release due to its controversial portrayal of Hollywood.
The Rabbit Hole:
Not to be missed is the heartbreaking investigation into one of Melbourne's most notorious cults in The Family, screening at MIFF 2016. Melbourne director Rosie Jones has spent years digging into the disturbing mysteries of The Family with the film sure to shock at MIFF 2016. A previous MIFF 2015 film The Hunting Ground (Kirby Dick, The Weinstein Company, 2015) fits well into the vernacular of this collection. If you're looking for a more fictional take on it, this year's Best Picture winner Spotlight (Tom McCarthy, Open Road Films, 2015) shouldn't be skipped.
The Film: Paradise Lost: The Child Murders at Robin Hood Hills (Joe Berlinger and Bruce Sinofsky, HBO, 1996)
Sinofsky and Berlinger can't have known how important their Paradise Lost trilogy would become, both for those involved in the trial and within wider popular culture. The film follows the trial of three teenage boys over the gruesome murder of three children in West Memphis in 1993.
The Follow-Up: The Thin Blue Line (Erol Morris, Miramax, 1988)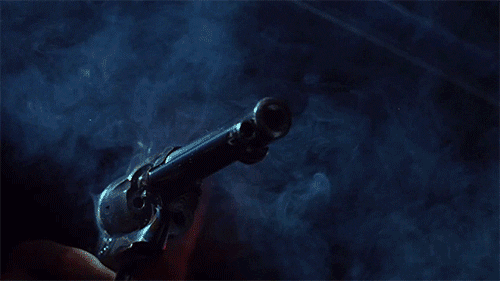 Similarly important to the crime that it followed, The Thin Blue Line (MIFF 1989) set out to uncover a mystery and re-investigate a conviction that seemed poorly handled. Morris' film had an influence on reality that was unprecedented, and set the bar for cinematically shot reenactments that The Jinx would also follow.
The Director(s): Paradise Lost 2: Revelations (Joe Berlinger and Bruce Sinofsky, HBO, 2000), Paradise Lost 3: Purgatory (Joe Berlinger and Bruce Sinofsky, HBO, 2011)
Needless to say, watch all three films. This is hours of binge-watching, and all of it is extremely engaging/infuriating/devastating. The way Berlinger and Sinofsky shift from objective filmmakers to obvious friends and advocates is interesting in and of itself.
The Rabbit Hole:
Amy Berg made her own entry into the West Memphis Three canon with West of Memphis (Sony Pictures Classics, 2012), which is a more condensed version of the narrative, with an important prologue that Berlinger and Sinofsky are no doubt sad they missed out on. If you're looking for unsolved crime narratives, there is maybe nothing more recommendable than Zodiac (David Fincher, Paramount, 2007), which will send you down a whole other rabbit hole in itself.
The Film: Going Clear: Scientology and the Prison of Belief (Alex Gibney, HBO, 2015)
Alex Gibney creates tension like no one else. Throughout Going Clear, Gibney's expose of Scientology is searing, and you will probably find yourself watching in disbelief (or google fact-checking mid-way through the film to make sure what you're hearing is actually true). Entertaining and endlessly disturbing, it is no wonder the Church of Scientology did not want this film released.
The Follow-Up: Louis Theroux: My Scientology Movie (John Dower, BBC Films, 2015)
Screening this year at MIFF, My Scientology Movie takes a very different approach to the controversial religion. Where Gibney is ruthless in his takedown of David Miscavige and the religion he so aggressively protects, Theroux is far more level headed with his approach. The film still denounces the more disturbing aspects of the religion (and also has deserter Mark Rathbun participating, as he does in Going Clear), however My Scientology Movie is significantly more mischievous with the content than its predecessor.
The Director: We Steal Secrets (Alex Gibney, Focus World, 2013)
Gibney's catalogue of work is intimidatingly vast. However, We Steal Secrets, which tells the story of Wikileaks and its larger implications throughout the modern world, plays like a thriller that mirrors the tone of Going Clear. Both call into question signifiers of power and how this power is wielded by those who have it.
The Rabbit Hole:
You could spend days watching Gibney films alone, and if you're going to do that, definitely go for Taxi To the Dark Side (Alex Gibney, THINKFilm, 2007) and Enron: The Smartest Guys in the Room (Alex Gibney, Magnolia Pictures, 2005). If you want a fictional Scientology take down, you shouldn't go past The Master (Paul Thomas Anderson, The Weinstein Company, 2012).