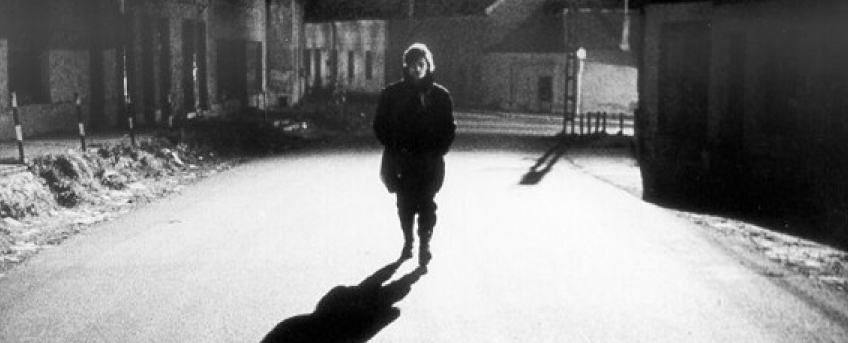 MIFF Films That Have Stayed With You
With the MIFF Program launch one day away, we can't wait to start screening films for MIFF 2016 and begin creating our future memories! In anticipation, the MIFF staff and interns have compiled a list of unforgettable MIFF films from previous festivals. We've laughed, cried and even made our friends vomit! It's been a hell of a ride.

The Intouchables, MIFF 2012 (Dir. Eric Toledano, Olivier Nakache)


Amanda Sole, MIFF Finance Manager: It's a film I've never forgotten: it made me laugh, cry, want to dance and paraglide ... all at the same time!
Old Boy, MIFF 2004 (Dir. Park Chan-Wook)
Asha Holmes, Publicist: Watching Old Boy (the original!) in the old Greater Union Cinema with the whole audience squirming as he eats a live octopus.
Mister Lonely, MIFF 2007 (Dir. Harmony Korine)


Nick Meadows, Graphic Designer: This was my first ever MIFF film. I saw the very strange Mister Lonely by Harmony Korine in the glorious Regent Theatre in 2007. The main character was a fledgling Michael Jackson impersonator roaming about Paris. He finds happiness at a commune with a group of other impersonators. I vaguely remember Werner Herzog being in it. The film was completely bonkers and I remember being blown away by the festival experience.

Lassester's Bones, MIFF 2012 ( Dir. Luke Walker)
Al Cossar, Programmer: One of my faves was the World Premiere screening of Lasseter's Bones in 2012, which documented one of Australia's most intriguingly mythic figures, Lewis Harold Bell Lasseter, as well as his 85-year-old son's efforts to locate his father's lost gold seam, the 'El Dorado of Australia'. It's not everyday you get to meet an octogenarian treasure hunter, and it was completely inspiring to see someone whose sense of adventure was so front and centre in their life.

The American Astronaunt, MIFF 2001 (Dir. Cory McAbee)


Melanie Sheridan, Publications Editor: If I have to choose only one film, this is it. I LOVE it beyond all-time, and it may or may not have been one of the first films I ever saw at MIFF (it was almost last century, who can remember?), and if it was it's partly responsible for why I fell in love with the festival. It's completely mental – a black-and-white, super lo-fi space western musical – and it resonated with me so much that I spent years trying to find a DVD copy (it had no distribution) but it wasn't until digital downloads became a thing that its director, Cory McAbee, made it available as such from his own personal website, and I bought it immediately.

Wait, no. Can't do it, can't contain myself to just one so bonus films: Duncan Jones' Moon, which screened at MIFF 2009, because Sam Rockwell x 3 made even the dear old Greater Union seats bearable! Oh, and MIFF 2012's The Final Member, directed by Jonah Bekhor and Zach Math, because sitting in a cinema full of men audibly squirming and crossing their legs was one of those unique experiences you can only have at a festival!

White God, MIFF 2014 (Dir. Kornél Mundruczó)
Shelley King, Marketing Coordinator: The cinematography was insanely good and you really felt the connection to the incredible cast of animals.

Stories We Tell, MIFF 2013 ( Dir. Sarah Polley)
Stephanie Payne, Publicist: You think you're going to see a documentary about a family and somewhere along the way you figure out it's so much more than that. One of the best films I've seen at MIFF!


The Wind That Shakes the Barley, MIFF 2006 (Dir. Ken Loach)
Mark Woods, Industry Director: One of Ireland's highest-ever-grossing independent films, Ken Loach balances history, emotion and social realism to chart a dark chapter in the Irish struggle for independence and asks some difficult questions about the type of society the new country chose to be. It's a film, on which I had the honour to be one of the Executive Producers, that goes beyond Loach loyalists to speak to anyone from, or with an interest in, Irish heritage.

Taxidermia, MIFF 2006 (Dir. György Pálfi)


Jake Preval, Box Office Manager: One of my favourite films, ever! Stunning and grotesque.

Werckmeister Harmonies, MIFF 2001 (Dir. Béla Tarr)
Michelle Carey, Artistic Director: Watching Béla Tarr's masterpiece from the front row in the Forum in 2001 – my first MIFF – was a defining moment in my cinephilia. I had read so much about it following its Cannes Directors Fortnight premiere yet it still surpassed all expectations. It really was gripping in its tense long takes. The stunning black and white images swirled in my head for days after. Oh, and the whale!

Martyrs, MIFF 2009 (Dir. Pascal Laugier)


Kate Fitzpatrick, Program Coordinator: Martyrs was messed up because my friend threw up! It was so intense and when we left the cinema she asked for a cigarette and she doesn't smoke.

Burnt by the Sun, MIFF 1995 (Dir. Nikita Mikhalkov)


Thomas Caldwell, Shorts & Next Gen Programmer: The first film I ever saw at MIFF was Nikita Mikhalkov's Burnt by the Sun, which screened in 1995. I saw it right at the beginning of my full blown obsession with cinema and it was pivotal in expanding my desire to seek out films beyond my limited frame of reference at the time. I still get choked up listening to the soundtrack and it's still one of my all-time favourite films.

Advanced Style, MIFF 2014 (Dir. Lina Plioplyte)


Joel Allan, Guest Coordinator: I had been aching to see the film all festival, but time just hadn't allowed for it. There was a surprise screening scheduled on the last day. We had been very incident free that year, so I took 90 minutes to myself and headed into the cinema. Positioned right in the middle, I was ready to enjoy the show. Fate would have it otherwise and 20 minutes into the film, we had an evacuation in a cinema on the opposite side of the city. So as quickly and conspicuously as I could, I crawled out of the cinema and bolted - apologies to anyone whose toes I may have stepped on in the process!

Cemetery of Splendour, MIFF 2015 (Dir. Apichatpong Weerasethakul)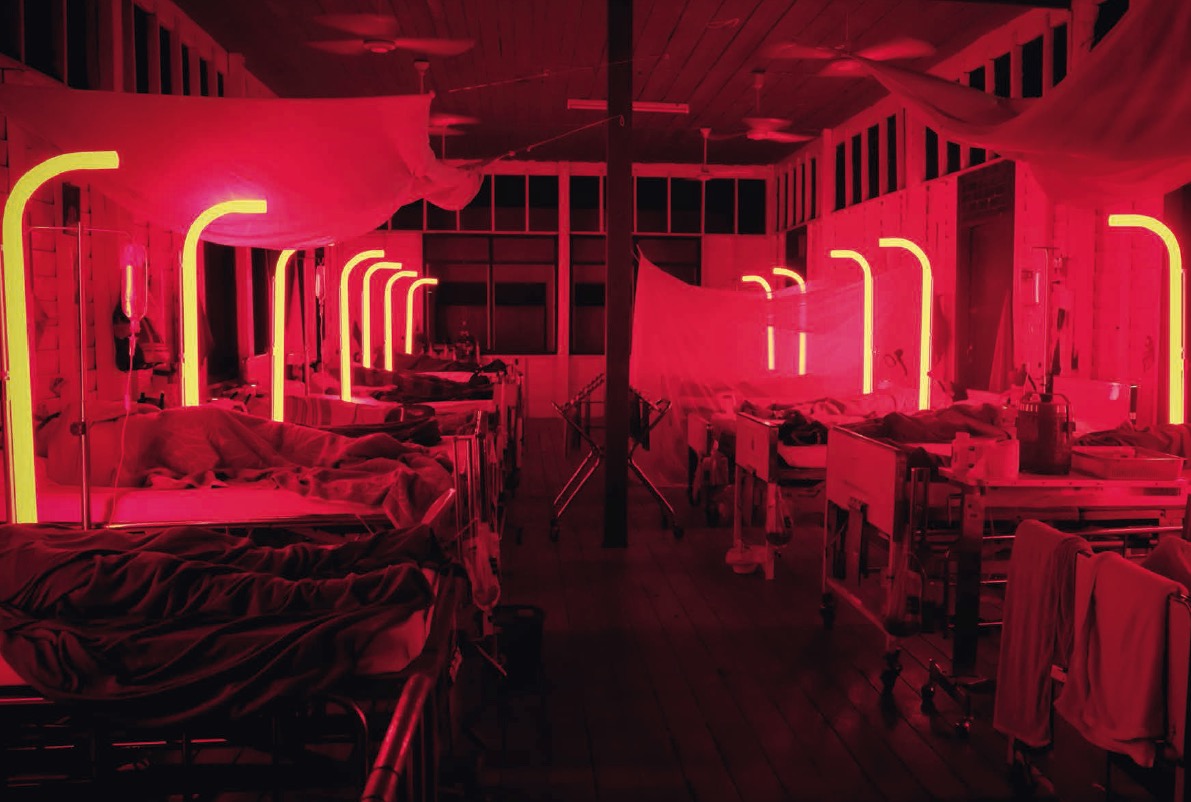 Celia Brightwell, Marketing Intern: I went to a MIFF screening of Cemetery of Splendour last year on a Sunday afternoon. I remember walking out of the film feeling so calm and almost hypnotised, like I'd actually spent the last couple of hours in rural Thailand.

Look Both Ways, MIFF 2005 (Dir. Sarah Watt)


Therese Mavros, Events Coordinator: Mainly because it was one of those rare moments (as Venue Manager) that I actually got to watch a film. But I also loved the animated montages that swept through Justine Clarke's character's mind – imagination and her fear-based scenarios I could relate to and those images have never left me.


Blancanieves, MIFF 2013 (Dir. Pablo Berger)
Alex Lagerwey, Membership Coordinator: I probably remember this one so fondly as I hadn't planned to see it and fell in love within the first ten minutes. I was gutted to miss out on another film that was on at the same time and sulkily went to this instead. A stunning black and white re-make of Snow White with a killer soundtrack and an almighty villain!

Live Forever, MIFF 2003 (Dir. John Dower)
Caitlin Kavanagh, Programming Assistant: This film stars all my boyfriends and features all my favourite music. Also this clip.
Bran Nue Dae, MIFF 2009 (Dir. Rachel Perkins)




Amber Sloan, General Manager: Incredible fun from one of our Premiere Fund films! So many great Aussie actors and plenty of dancing.

Welcome To Leith, MIFF 2015 (Dir. Christopher K. Walker, Michael Beach Nichols)


Richard Stephens, Marketing & Programming Intern: Welcome To Leith is a doco that's stuck with me since last year. So much so I gave it another viewing last night. It was great to see a film have such an impact on its audience, especially considering it was funded predominantly as a kick-starter. Craig Cobb's crusade to turn a rural town in to a white-supremacist commune was equally terrifying as it was intriguing.

Do I Sound Gay?, MIFF 2015 (Dir. David Thorpe)


Mara Mackinney, Venues Manager: Last year was my first MIFF and I love linguistics and queer culture so Do I Sound Gay? ticked all the boxes!

Angels of Revolution, MIFF 2015 (Dir. Alexey Fedorchenko)


Amelia Evans, Assistant Ticketing Manager: A darkly funny and absurd take on the Russian colonisation of Siberia. Best of intentions gone wrong, made me laugh and cry.

The Lobster, MIFF 2015 (Dir. Yorgos Lanthimos)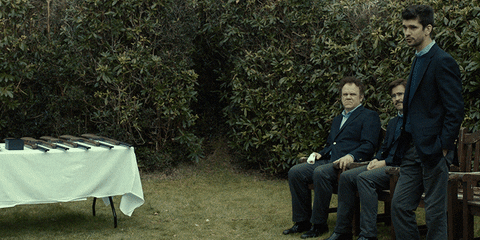 Magali Miret, Marketing Intern: I loved the film, the plot was absolutely nuts but felt strangely familiar and realistic, not to mention beautifully shot (or maybe I'm just insane).

Metallica: Some Kind of Monster, MIFF 2004 (Dir. Joe Berlinger, Bruce Sinofsky)


Seb Prowse, Volunteers Manager: 900 people crammed into Cinema 1 at the old Village Bourke Street, Festival Director James Hewison announcing he had asked for the volume to be turned up EXTRA LOUD, the guy in the front row who stood up as the house lights began to dim, faced the audience, made a double-fisted sign of the devil and bellowed "METALLICA!", the laughter, the disbelief, the bearded, leather-clad rockers bawling their eyes out as Metallica finally took the stage to Ennio Morricone's Ecstasy of Gold…