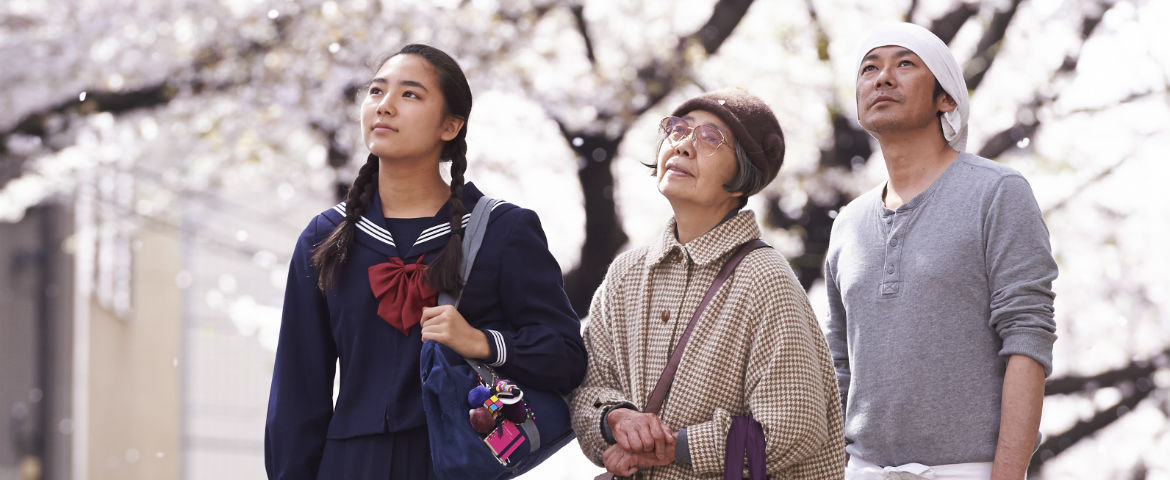 "A soft-centered ode to the virtues of patience, tolerance and bean-filled pancakes." – Variety
Middle-aged Sentaro (Masatoshi Nagase, from MIFF 2002's Suicide Club) finds little fun in his small dorayaki stand, spending his days serving pastry delicacies filled with sweet red bean paste: the "an" of the feature's title. Then the eccentric, elderly Tokue (Kirin Kiki, also appearing in Our Little Sister in this year's program) enters his life, answering his advertisement for an assistant, sharing her secret formula and helping him rediscover his sense of joy.
Earning her 24th directorial credit in 23 years, prolific Japanese auteur Naomi Kawase (Still the Water, MIFF 2014; Hanezu, MIFF 2011) tells a bittersweet tale of old wounds and new beginnings, set in a budding bakery and unravelling against a backdrop of blooming cherry blossoms.
An pays tribute to the wisdom of autumn years, and to turning past mistakes into future successes – even when life doesn't adhere to the recipe.