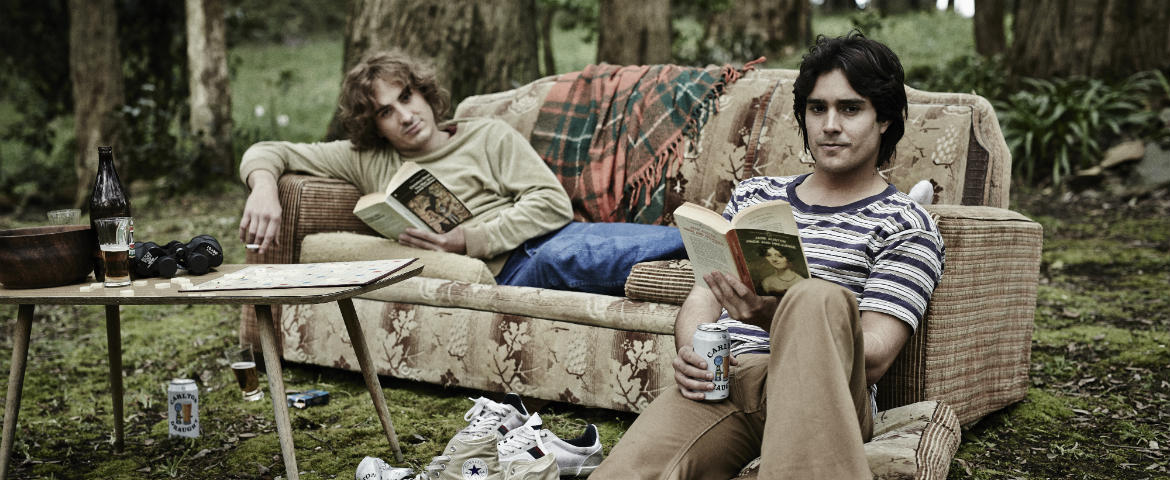 Timothy Conigrave's beloved, bestselling memoir became an award-winning stage play; now, at last, it's been adapted for the big screen.
Published in 1995, Holding the Man – winner of the United Nations Human Rights Award for Non-Fiction – is one of Australia's favourite books. A tender, celebratory and refreshingly honest memoir about the author's long-term love for John Caleo, his Melbourne high school's football captain, it charts their 15-year romance through passion, discrimination, illness and tragedy.
Directed by Neil Armfield (Candy) and produced by Kylie du Fresne (The Sapphires, MIFF 2012), this much-anticipated adaptation stars a brilliant Ryan Corr as Conigrave and an equally memorable Craig Stott as John, with Sarah Snook (Predestination, MIFF 2014), Guy Pearce (Jack Irish: Bad Debts, MIFF 2012), Anthony LaPaglia (Mental, MIFF 2012) and Kerry Fox (Downriver, MIFF 2015) in support. Adapted for the screen by Tommy Murphy, whose stage version wowed audiences from Sydney to London, it is every bit as moving, witty and inspirational as its source material.
"The success of Tim Conigrave's book and Tommy Murphy's stage play proves that this is a love story that speaks across generations, sexualities and cultures. It is, at last, a love story for everyone." – producer Kylie du Fresne
Director Neil Armfield, screenwriter Tommy Murphy, actors Ryan Corr, Craig Stott, Kerry Fox and cast and crew will be in attendance. Ticket price includes admission to afterparty at the Mandala Festival Lounge and Wine Bar, Forum Theatre.
Find the book at Readings.
Find out more about the Talking Pictures panel event related to this screening.
Please note that the session in Cinema 3 will have open captions on the screen for the duration of the film.