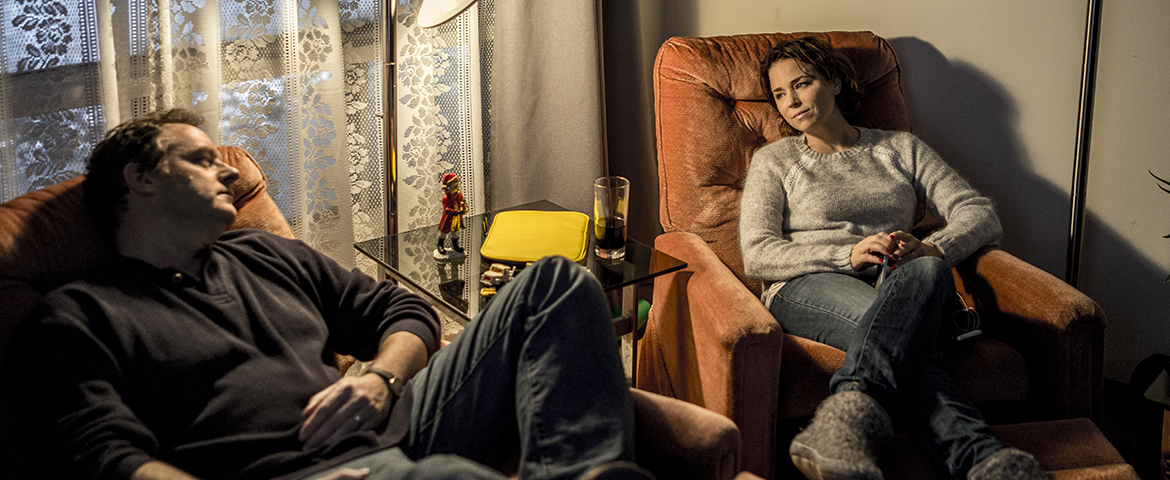 Age is never an issue. Until it becomes the only issue.
Now in his 50s, David (Paul Doucet) works as a janitor in a retirement home, his job a daily reminder of an existence that he's slowly tumbling towards and the yet unburied ghosts of his own past. David's younger wife, Maya (Suzanne Clément, from Mommy, MIFF 14), is wrapped in a world of technology that he cannot understand, and when he discovers the reason for her technical immersion, the walls of his reality come tumbling in.
In this MIFF Premiere Fund-supported film, former Cannes Caméra d'Or winner writer/director Michael Rowe (Leap Year, MIFF 2010) has crafted an unflinching meditation on the difficulties of intergenerational love and the disconnection that can thrive when humans are given a new way to connect.
Special Presentation: Work in Progress
Director Michael Rowe is a festival guest