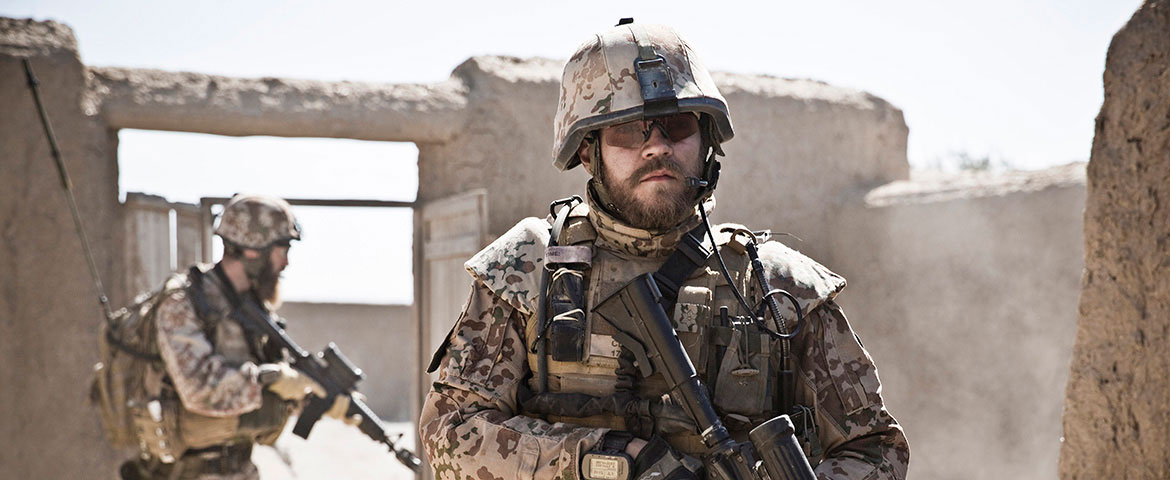 "Perhaps the best film yet set against the mess of the ongoing Middle Eastern wars, Tobias Lindholm's latest is a scrupulous, unglamorized examination of battlefield decision-making, and its potentially devastating impacts, both there and back home." – Village Voice
Picking up an Academy Award nomination for Best Foreign Language Film, A War finds writer/director Tobias Lindholm (director of A Hijacking, MIFF 2013; co-writer of The Hunt, MIFF 2012; and contributing writer for hit Danish series Borgen) once again pondering good men under duress, this time intricately grappling with the question of what it means to be a good soldier.
Claus Pedersen (Lindholm regular Pilou Asbæk, soon to be seen in Game of Thrones) is the compassionate but pragmatic commander of a NATO unit in Afghanistan, trying to keep his men safe on the ground while back in Denmark his wife Maria is trying to keep their family together on her own. When Claus makes a split-second call in the heat of battle, the shock waves will follow him all the way home.
A War vibrates with haunting, documentary-like realism – Lindholm cast veteran soldiers in many of the supporting roles, and even some real Taliban! Refusing to settle for easy answers, it digs into the moral implications of combat in a way few films manage.
"Outstanding … Lindholm's unfalteringly impartial handling of the central ethical dilemma is remarkable." – Filmmaker