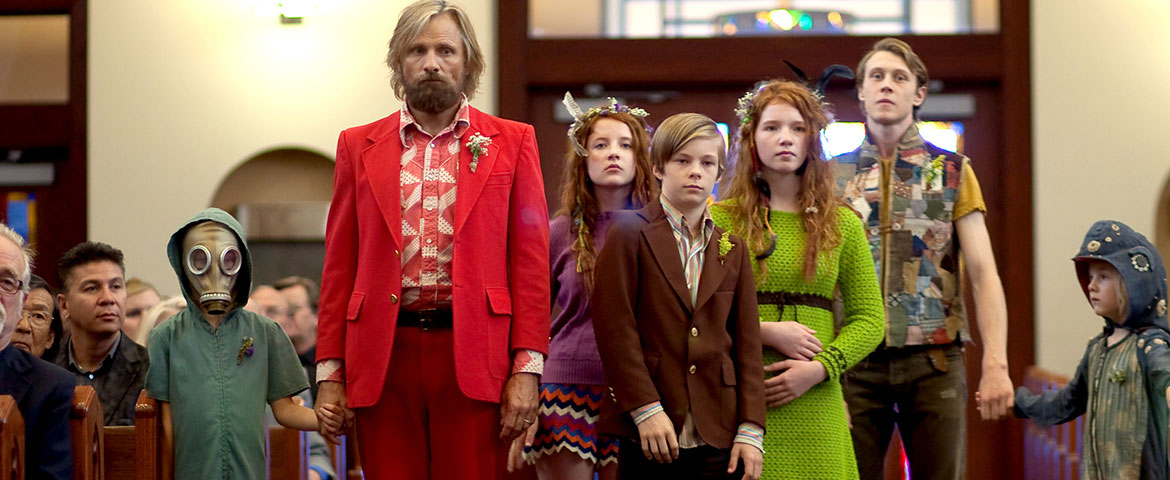 "One of the most inspiring, invigorating, and intelligent films I've ever seen… It's brilliant, it's uplifting, it's encouraging, it's warm, it's touching, it's funny, it's endearing." – First Showing
Devout father Ben Cash (an excellent Viggo Mortensen) and his six children live in self-imposed isolation deep within the forests of the Pacific Northwest. Calling an assemblage of yurts and treehouses home, he teaches them Marxism and hunting skills while substituting the celebration of Christmas for Noam Chomsky's birthday instead. It isn't until tragedy strikes that Ben is forced to pack his VW (named Steve) and leave his counterculture paradise to embark on a five-day sojourn to New Mexico, exposing his children to Western capitalist culture for the first time.
Under the emotive directorial microscope of actor-turned-director Matt Ross (who scored the Un Certain Regard directing award at Cannes), and with glittering performances from the six youths, and gorgeous cinematography courtesy of Stéphane Fontaine, Captain Fantastic is a heartfelt exposition of the mystifying challenges of fatherhood, fundamental familial values and finding one's sense of place in a world so often defined by societal constructs.
Audience Award winner at Karlovy Vary festival.
"Viggo Mortensen gets the role he may well have been born to play … [in this] experience that feels as luminous and enriching as practically every widescreen frame." – Variety