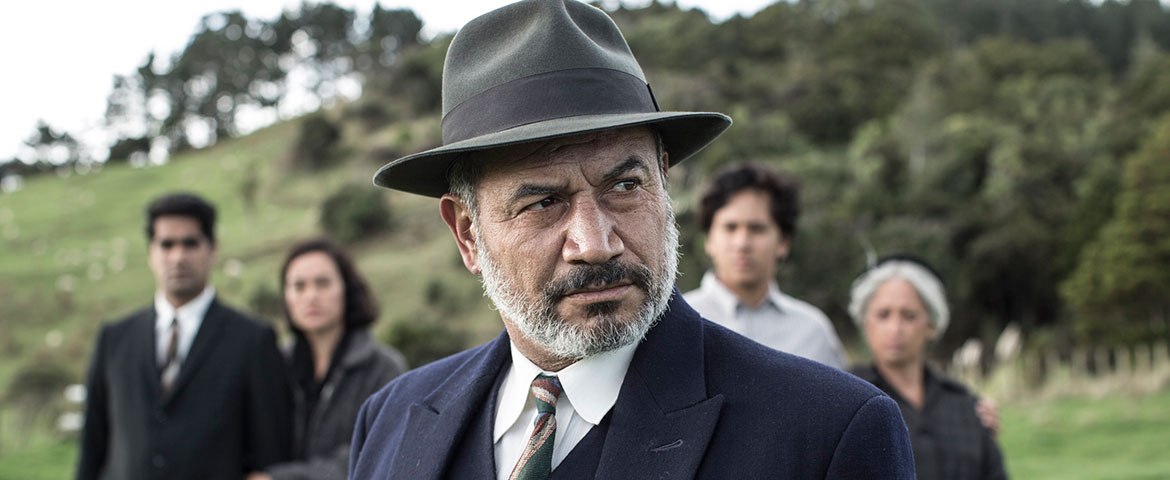 Once Were Warriors director Lee Tamahori returns to New Zealand after 20 years to direct this emotive and picturesque family drama based on a novel by Witi Ihimaera, the author of Whale Rider.
It's the 1960s and on the rural East Coast of New Zealand, two sheep-shearing families – the Mahanas and the Poatas – have been enemies for generations. Tamihana (Once Were Warriors' Temuera Morrison) is the Mahana clan's proud and taciturn patriarch, who rules with an iron fist. His teenaged grandson, Simeon, starts challenging his authority after being introduced to George Bernard Shaw at school, and encouraged to speak his mind. Simeon's newfound confidence to stand up to his tyrannical grandfather leads him to investigate the true cause of the Mahana–Poata rivalry.
Mahana offers a welcome and heartfelt homecoming for Tamahori who said "I wanted it to be a loving postcard to a period that I know very well." Combining aspects of a western with a coming-of-age tale, the film features majestic locations, a stirring soundtrack and a standout performance by newcomer Akuhata Keefe as Simeon.
"Lee Tamahori's film is both a powerful and affecting universal depiction of independence and the struggle for empowerment." – Dog and Wolf
Find the book at Readings.
Please note: the screening on Saturday 30 July is a captioned screening of the film where captions will display on the screen to enable deaf and hard of hearing audience members to access the film.