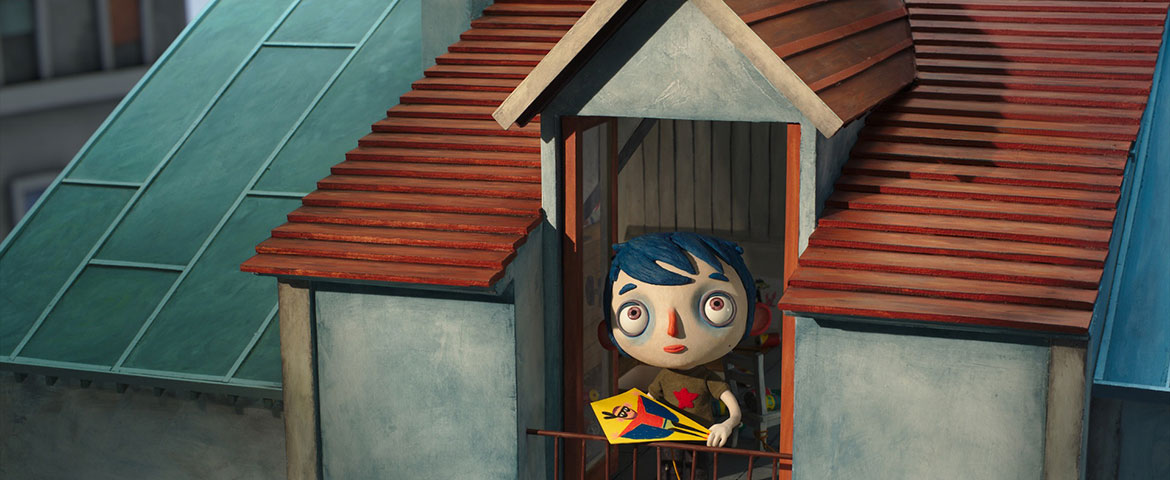 "A compact triumph of stop-motion animation in the service of a bittersweet tale, My Life as a Courgette is as delightful as it is affecting." – Screen Daily
Courgette may only be nine years old, but he's experienced more than his fair share of hardship, with his father absent, his alcoholic mother tragically killed in an accident, and the nickname she gave him one of the only things he can call his own. Sent to a children's home, he meets a group of fellow orphans who help him realise that he's not alone in the world.
Scripted by Céline Sciamma (Tomboy, MIFF 2011; Girlhood) and marking the feature filmmaking debut of Swiss illustrator Claude Barras, My Life as a Courgette balances melancholy and humour as it explores the darker side of growing up. Three years in the making, the stop-motion adaptation of Gilles Paris' YA novel provides a bittersweet but never sugar-coated look at childhood concerns such as adversity, isolation and the yearning for family, as aided by expressive, eye-catching animation and an intimate understanding of complex emotions.
Winner of the top prize and the audience award at the 2016 Annecy animation festival.
"Stunning … as witty and insightful as it is quietly shocking." – Little White Lies