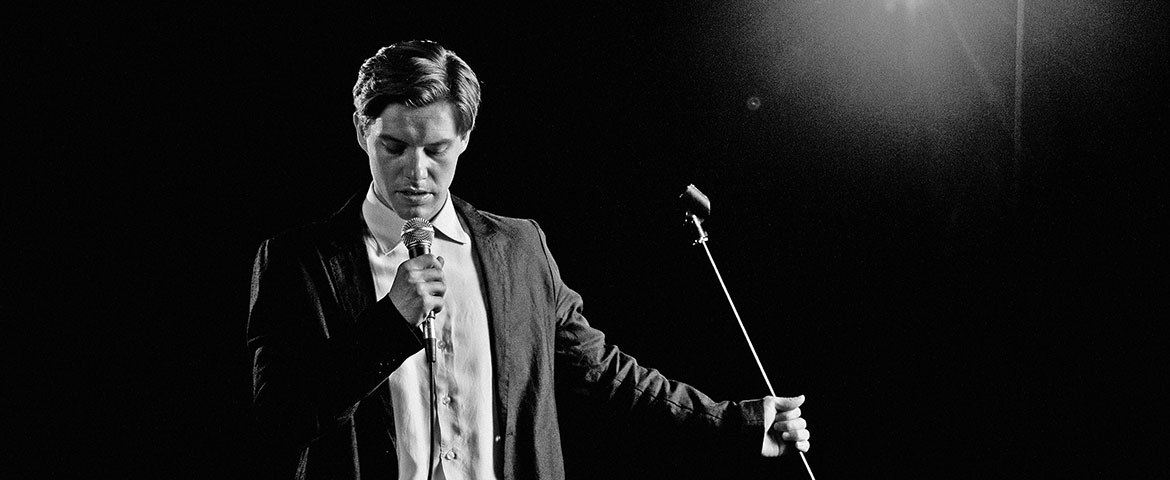 Otto Bloom is experiencing his life in reverse, passing through time backwards while remembering the future. Is he a psychic, a time traveller, a madman or living proof of Einstein's theory of relativity?
When neuropsychologist Dr Ada Fitzgerald was called in to examine Otto Bloom, a young man with amnesia and an uncanny ability to predict upcoming events, little did she know the experience would change her life – and upend humanity's understanding of time itself. Bloom claimed he experienced time in reverse, with our future his past. He also seemed to know more about Ada than she knew herself.
We all know the truth now, of course, and in this MIFF Premiere Fund-supported feature debut, Melbourne director Cris Jones (short films The Funk, MIFF 2008; Excursion, MIFF 2003) assembles a who's who of Bloom's nearest and dearest to try to unravel the incredible mystery of the man: artistic genius, messianic visionary, madman … he may have been all these things, but more than anything, he was just a man searching for love and meaning in a bewildering world.
Featuring Rachel Ward (The Thorn Birds) as the present-day Ada Fitzgerald and her daughter Matilda Brown as her younger self, with Xavier Samuel (the Twilight series) wonderfully enigmatic as Otto Bloom, this ingenious chronicle follows in the footsteps of The Infinite Man and Predestination (both screened at MIFF in 2014) while taking Australian drama to creatively mind-bending new heights. Produced by Melanie Coombs (the Oscar-winning Harvie Krumpet, MIFF 2003) with Alicia Brown and Mish Armstong, The Death and Life of Otto Bloom is a magnificently brain-twisting, deeply moving and wildly inventive tale of love in the time of retrochronology.
World Premiere
Please note: the screening on Saturday 13 August is a captioned screening of the film where captions will display on the screen to enable deaf and hard of hearing audience members to access the film.