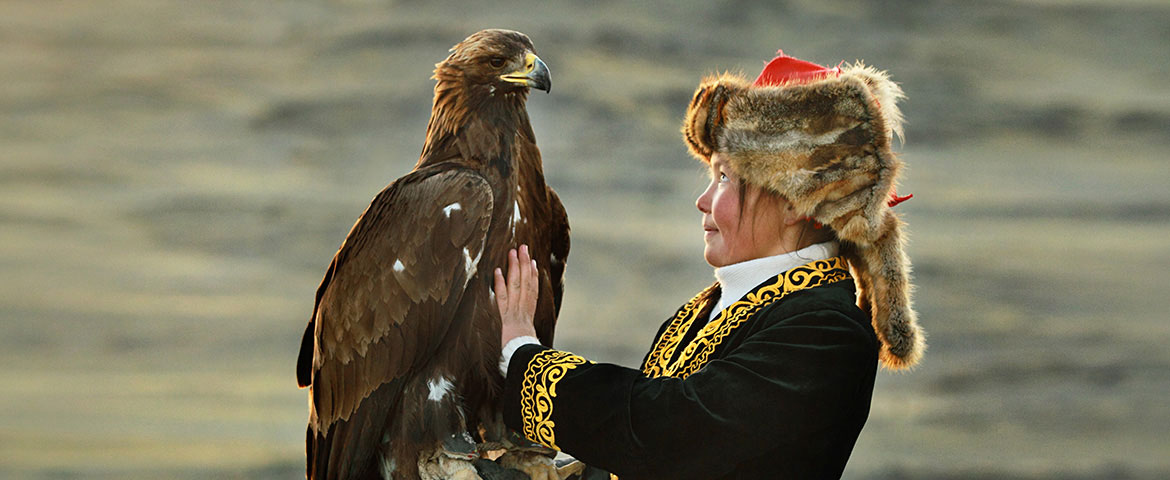 "A real-life, profoundly inspiring testament to disregard age-old societal constraints and forge ahead with your passion." – The Film Stage
In the mountainous Altai region of western Mongolia, the nomadic Kazakh people use golden eagles to hunt foxes and hares for food and furs. Their tradition dates back two millennia, as do the tribe's strict gender boundaries, with controlling the giant predators long considered a task only suitable for men.
Enter Aisholpan, the daughter of a seventh-generation master eagle hunter. Determined to follow in her father's footsteps, the 13-year-old learns the ancient art of falconry, captures and trains her own chick, and endeavours to earn her place in the male-dominated field by competing against 70 other hunters.
After discovering Aisholpan's story via an online photo essay, documentarian Otto Bell graduated from short films to his first feature-length offering to capture her inspirational efforts. Executive produced by Morgan Spurlock (Pom Wonderful Presents: The Greatest Movie Ever Sold, MIFF 2011; Where in The World is Osama Bin Laden?, MIFF 2008), The Eagle Huntress combines soaring cinematography with a spirited account of convention-defying empowerment to introduce and celebrate cinema's newest teenage heroine.
"As unlikely as it is enchanting … falling under its sway is inevitable." – LA Times