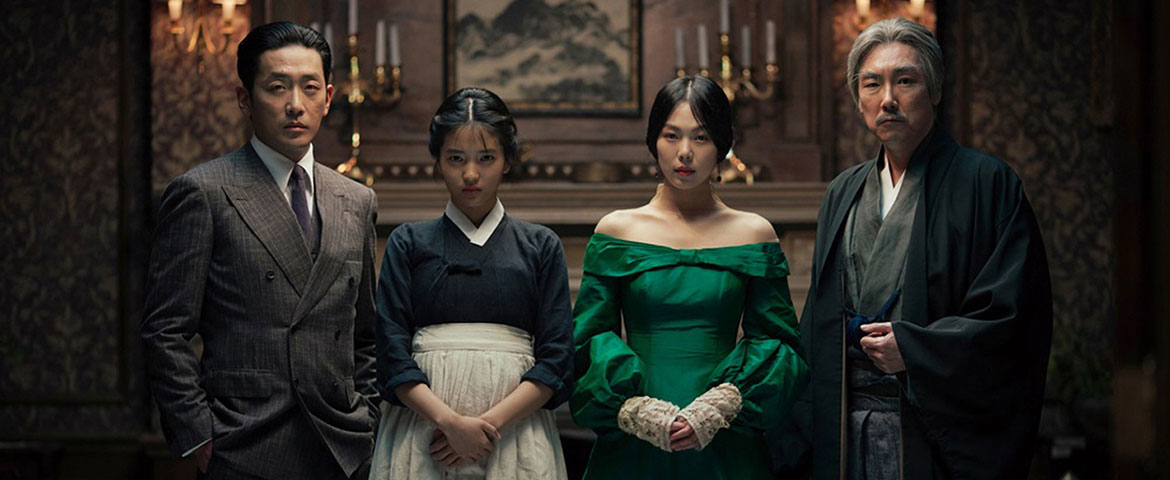 "Exquisitely designed and sexually liberating, [The Handmaiden] is a hugely entertaining thriller." – The Guardian
Double-crosses fly and identities morph in The Handmaiden, MIFF favourite Park Chan-wook's (Stoker, MIFF 2013) erotically charged adaptation of Sarah Waters' Booker Prize-nominated sapphic opus, Fingersmith. Transposing the Victorian setting of the original into a vividly realised and sumptuously shot 1930s Korea, Park delivers a work of razor-sharp humour and unexpected pleasures that will have you guessing until the final piece of clothing drops to the floor.
Sooki, a beautiful young pickpocket, has been dispatched by a master conman known as The Count to become handmaiden to naive Japanese heiress Hideko (Kim Min-hee, also seen in Right Now, Wrong Then in this year's program). The plan: lure Hideko into falling in love with The Count and as soon as they're married lock her in a mental asylum and claim her vast fortune. However, Hideko is far from what she seems and when handmaiden and mistress fall in love, the stage is set for a dangerous and sexually explicit power play that could leave all three of them unmoored.
"An intensely pleasurable, lavishly shot dessert tray … deliriously fun." – The Playlist
Find the book at Readings.