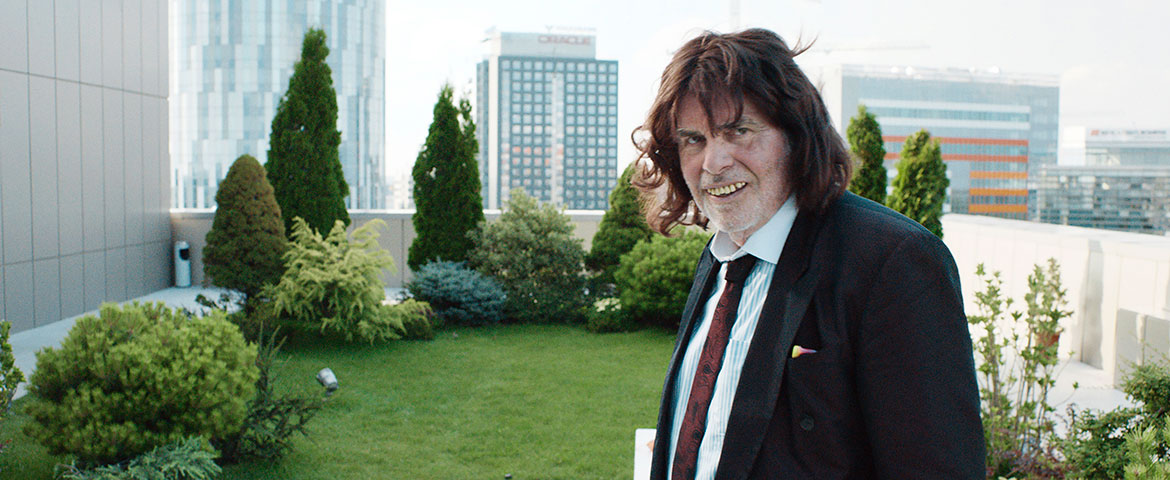 "Brilliantly funny and slyly crushing … this is the finest seesawing ode to fatherhood and filial affection ever to feature a fart cushion. This is Ozu sporting Groucho glasses." – The Playlist
Indisputably the critical smash at this year's Cannes, the third film from German writer/director Maren Ade (Everyone Else, MIFF 2009) is a dysfunctional father/daughter portrait quite unlike any other: equal parts screwball and sublime, it's the kind of breathless filmmaking that galvanises even the hardest of cynics.
Divorced, middle-aged music teacher Winfried decides to visit his stuffy, corporate daughter Ines, hoping to reconnect with her via his arsenal of eccentric practical jokes. To do so he turns himself into "Toni Erdmann" – his first name inspired by Ade's love for Andy Kaufman's alter ego, Tony Clifton – a self-styled "consultant and coach" complete with fright wig and fake teeth. What follows almost defies simple description, as father/daughter animosity reaches absurd heights and Ade's brilliantly executed masterpiece effortlessly builds to an emotional catharsis that left Cannes critics in rapturous delight – it's little wonder the film won the festival's FIPRESCI Prize.
"The charm and genius of this film is in what you don't see coming. It would be easy to pigeonhole this as just one of the greatest German film comedies, but it's more than that." – Sight and Sound