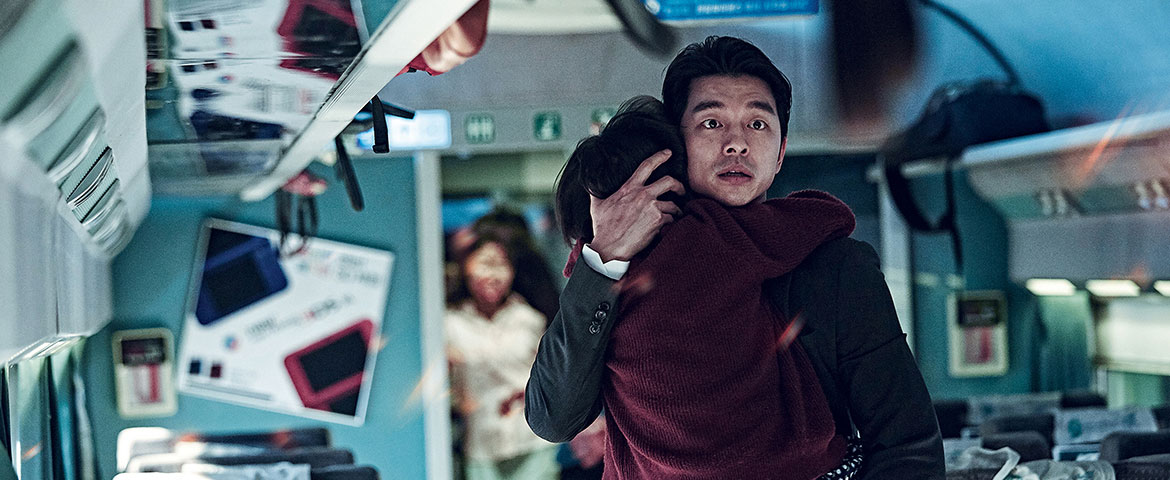 "A viciously entertaining ride." – SciFiNow
A high-speed train powers towards Busan, carrying a single father trying to connect with his daughter; a pregnant couple; two elderly sisters; a high-school basketball team; and a shady CEO. But a fast-acting virus soon leads to a zombie outbreak, and the passengers must try to survive the onslaught of walking dead closing in on them within the speeding vehicle.
Director Yeon Sang-ho (The King of Pigs, MIFF 2012) makes the leap from animation to live action cinema with Train to Busan, his companion to Seoul Station (also playing at MIFF this year), which depicts the lead-up to the events of this film. In the best tradition of zombie movies, Yeon employs a strong social commentary, critiquing his country's class system as well as its controversial reaction to the 2012 MERS virus, all within this propulsive, adrenaline-fuelled action horror.
"Pulses with relentless locomotive momentum." – Variety