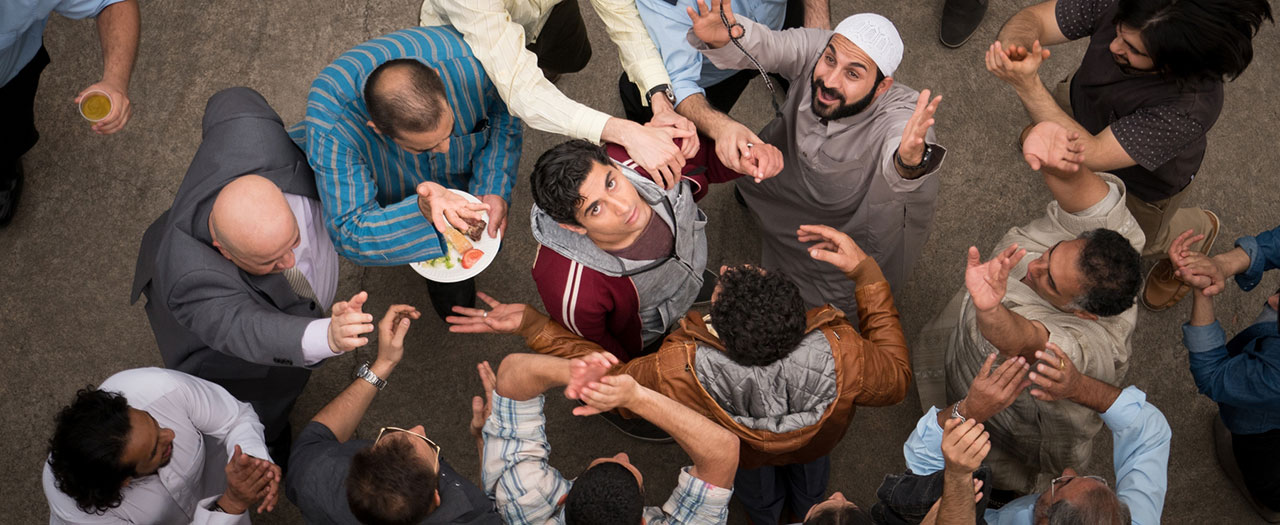 Love, lies and Qu'ranic scripture collide on the streets of Melbourne in Osamah Sami's sweet, funny and (unfortunately) true tale of the lengths one man will go to find love – and avoid disappointing his very religious dad.
Ali is just trying to do the right thing. The son of a Muslim cleric who immigrated from Iraq, he's taken to the Melbourne lifestyle in a way that his father simply hasn't. But he's getting to a marriageable age and when a sequence of well-intentioned lies starts hurtling out of control, he finds himself being thrust into an arranged match that he has absolutely no intention of going through with – all while simultaneously falling in love with another woman, Dianne.
Based on the real-life experience of lead actor Osamah Sami's ill-fated marriage, Ali's Wedding is the affectionate and heartfelt feature film debut from TV-directing phenom Jeffrey Walker (Jack Irish: Bad Debts, Miff 2012). Winner of Best Original Screenplay at the Australian Writers' Guild Awards, Ali's Wedding is a fast-paced comedy of manners that shines with wit, humanity and crowd-pleasing charisma.
New: The Sunday 20 August session is an encore screening for the winner of The Age Critics Award for Best Australian feature film shown at MIFF2017.