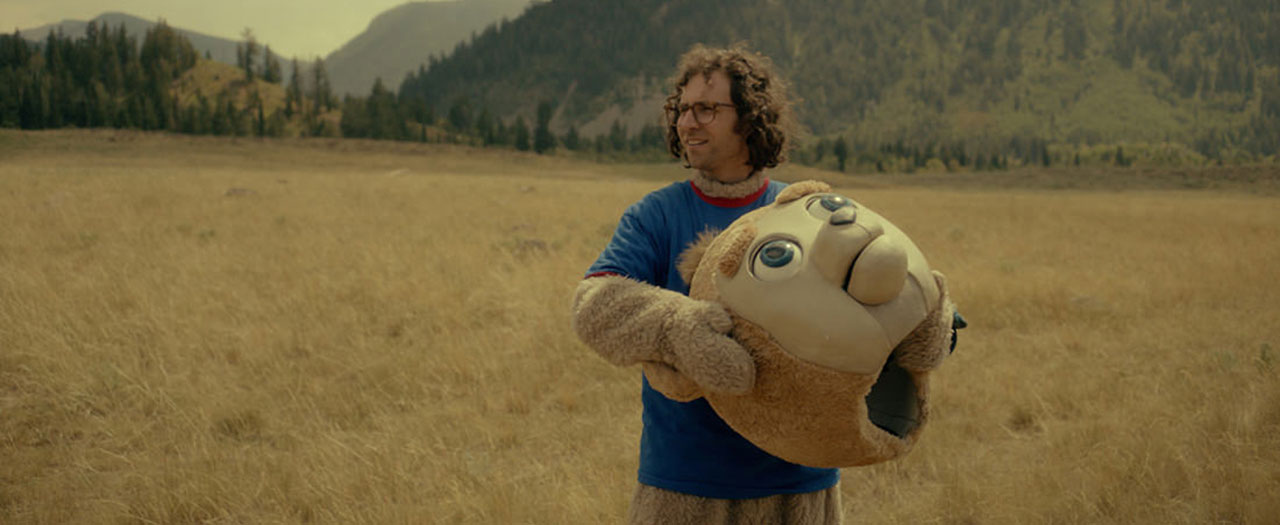 'Brigsby Bear is the feel-good kidnapping movie of the year… an Unbreakable Kimmy Schmidt riff with a Truman Show twist.' – Vanity Fair
All 25-year-old James (Saturday Night Live's Kyle Mooney) knows in this world are his mother and father (Jane Adams and Mark Hamill), the walls of the underground bunker they live in and the VHS teachings of Brigsby Bear, a folksy talking bear whose catchphrases include 'curiosity is an unnatural emotion' and 'trust only the familial unit'. But when he's unexpectedly cast out from his walled-off idyll, James has to face up to a reality he cannot understand, a biological family he doesn't know and, worst of all, a pop culture universe where his best friend, Brigsby Bear, never existed.
Starring and co-written by Mooney, helmed by frequent collaborator Dave McCary and produced by Andy Samberg, Brigsby Bear is the latest thigh-slapping comedic effort to double as a Saturday Night Live 'Where Are They Now?' reunion special. Also starring Greg Kinnear, Claire Danes and Matt Walsh, Brigsby Bear is a Be Kind Rewind for the shut-in set, a delightfully offbeat ode to the pleasures and pains of extreme fandom and the enduring importance of the stories we tell.
'Something wholly unique and original ... You ain't seen nothing like it, and probably never will again.' – We Got You Covered