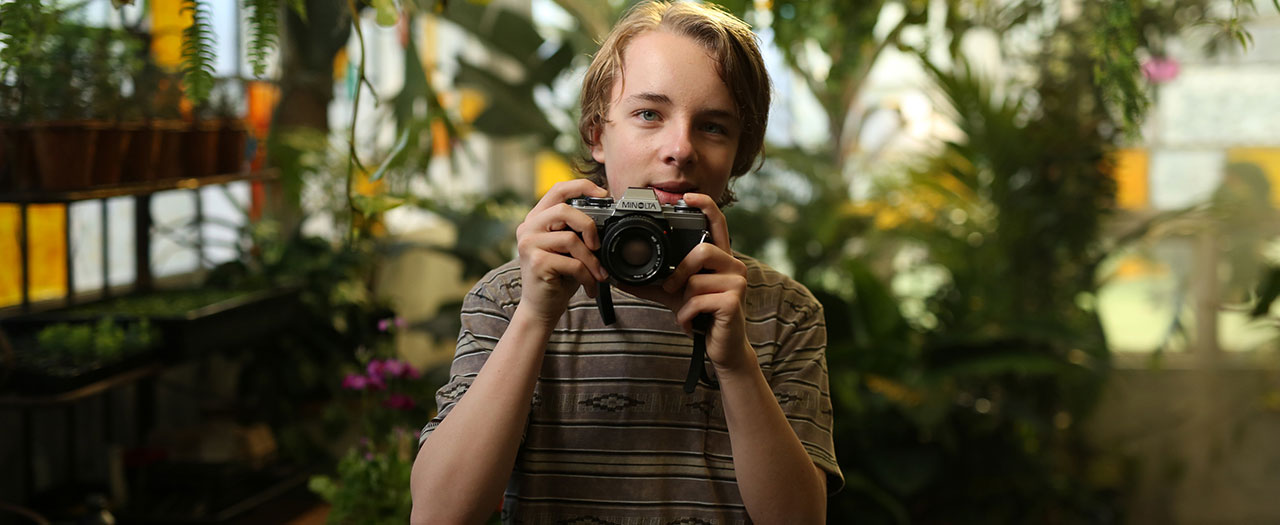 Melissa George returns to Australia to star alongside Ewen Leslie and Ed Oxenbould in a visually sumptuous coming-of-age tale of love and loss tinged with magical realism.
When 13-year-old Fin meets Evelyn, a florist with a penchant for 1940s fashion and a radiant appetite for life, he is drawn into her spellbinding world of plants and insects: it seems the perfect place to escape his ongoing grief over the death of his mother. But as Fin's feelings for Evelyn bloom into a confusing mix of teenage desire and misplaced maternal love, it sets the stage for a showdown with his equally struggling father, Al – especially when it become clear that Al is also falling for Evelyn.
Working from her Australian Writers' Guild award-winning script and with the support of the MIFF Premiere Fund, first-time filmmaker Priscilla Cameron crafts an intimate, occasionally hyper-real story about the sometimes rocky path it takes to learn the true meaning of love, and its intricate connections with loss. Oxenbould shatters any lingering memories of the boy he was in 2014's MIFF Premiere Fund-supported Paper Planes as he embraces a role of complex emotional flux, subtly underscored by Jason Hargreaves' resplendently lush cinematography – The Butterfly Tree is a treat on the big screen.
'I just fell in love with [this] love story between a young boy trying to find himself and his father losing himself and both of them attracted to the same woman.' – Melissa George
World Premiere
The Butterfly Tree will also screen in regional Victoria as part of the MIFF Travelling Showcase.