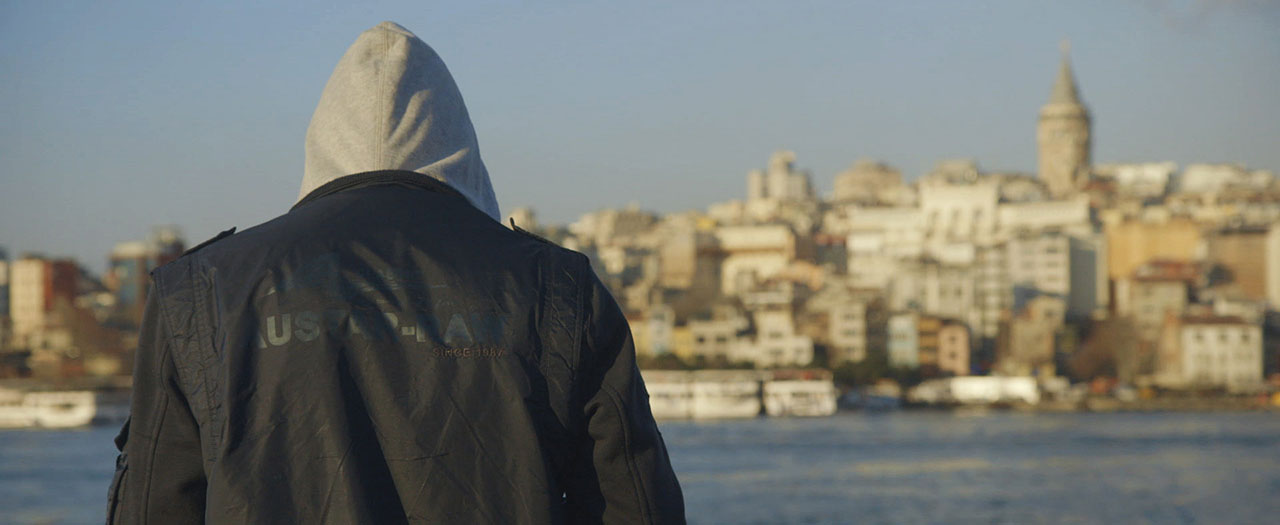 Awards won at CPH: DOX, Sheffield Doc/Fest and Sundance are unlikely to be the last for City of Ghosts, Matthew Heineman's extraordinary exposé on the citizen journalists fronting the war on ISIS.
With the Oscar-nominated, triple Emmy-winning Cartel Land (MIFF 2015), documentarian Matthew Heineman put his own life on the line to bring audiences an object lesson in 21st-century journalism. His new film trains an eye-opening lens on a group of journalists whose courage under fire comes at far greater cost: the anonymous activists of Raqqa is Being Slaughtered Silently (RBSS), in the heartland of ISIS's self-declared caliphate.
While coalition armies and Syrian rebels battle the jihadis with guns and bombs, RBSS combat them with facts and footage, risking their lives – and those of their loved ones – to secretly film and distribute bone-chilling documentation of ISIS's barbaric carnage. It is uniquely contemporary warfare against an increasingly media-savvy enemy, and Heineman takes us right to its core, with arresting access and intimacy. Picking up the Politiken Audience Award at the Copenhagen International Documentary Festival, Sheffield Doc/Fest's Grand Jury Award and the Sundance Film Festival Candescent Award, City of Ghosts is an urgent, deeply personal real-world thriller about the world's most crucial fight against misinformation.
'Remarkable … It's no exaggeration to say that when the histories of 21st-century Syria and citizen journalism are written, this documentary will be a key part of them.' – The Guardian
Contains archival footage of real killings.