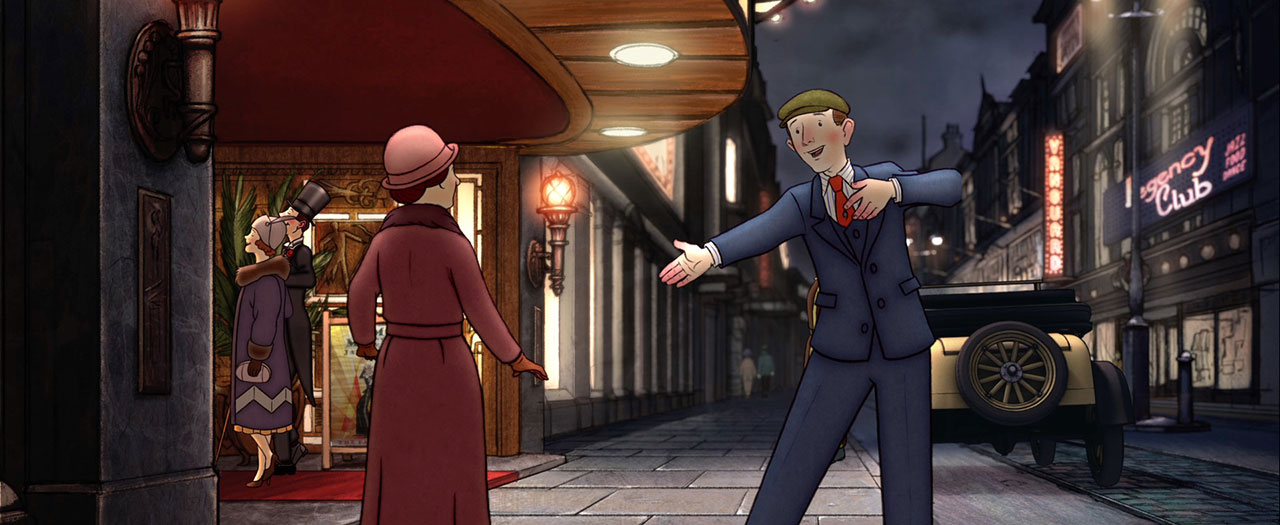 'Adapted from Raymond Briggs' graphic novel about his parents, from first date to deathbeds, Ethel & Ernest is the kind of contemplative grown-up animation that the Japanese have been making for decades but the British have never fully embraced.' – The Times
Ethel and Ernest Briggs were no-one special. A lady's maid and a milkman in Depression-era England, they fell in love, got married, had a child – Raymond – and lived out their lives in a two-bedroom terrace house in south London. But together they witnessed war, upheaval, hope, heartbreak and endless love, and always found a way of muddling through, just so.
First-time director Roger Mainwood joins forces with Raymond Briggs, one of the world's most beloved illustrators, for Ethel and Ernest, a deeply affectionate and very British adaptation of Briggs' testament to his mother and father, and the lost England they represented. Beautifully animated and almost unbearably poignant, Ethel and Ernest is a gentle, thoughtful portrait of two lives so ordinary they cannot help but be extraordinary in every way.