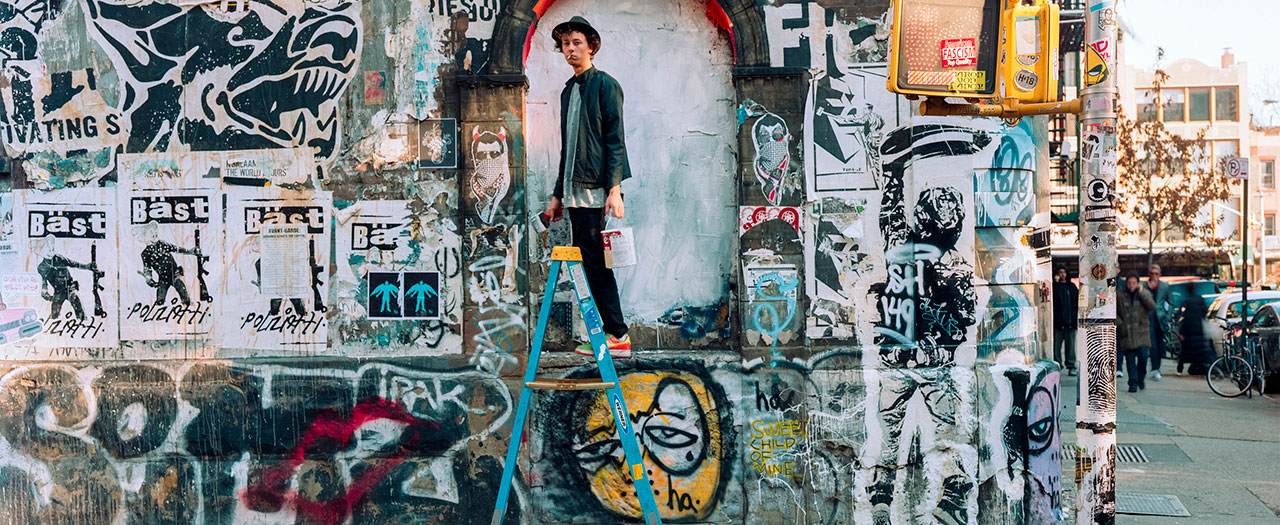 From award-winning filmmaker Eddie Martin comes an up-to-the-minute snapshot of the life and creative processes of outspoken 'visual freedom fighter' Anthony Lister, Australia's most renowned street artist.
In 1999, Brisbane City Council encouraged a then 19-year-old Anthony Lister to paint dozens of the city's traffic signal boxes with his eye-catching, freestyle explosions of colour and personality. In 2014, the same council took Lister – by now earning tens of thousands per piece and hanging in the National Gallery of Australia – to court on graffiti-related charges.
Between these two poles, the personal life of the so-called adventure painter was equally up and down, as he married his high-school sweetheart, had three children, battled drugs and the authorities and eventually watched his wife walk away, and it's all on show in this candid documentary helmed by All This Mayhem director Eddie Martin (Lionel, 2008).
Made with the support of the MIFF Premiere Fund and named for one of Lister's large-scale installation works designed to be a bridge back into his children's lives, Have You Seen the Listers? is a frank portrait of a devoted but flawed family man who just happens to be one of the world's most influential and collectable contemporary artists.
World Premiere
Please note: The session on Thursday 17 August at Kino is an Open Captioned screening of the film. Captions will display on the screen for Deaf and hard-of-hearing audience members. This session offers Audio Description of the film. A limited number of headsets are available. Please select 'Audio Description Device' in addition to your entry ticket to reserve your device.
Restricted to persons 15 years and over unless accompanied by an adult